Up For Sale Are My Mugen GP Bronze.
2 Are In Mint Condition
1 Has Slight Curb Rash
1 Has A Slight Bent Lip Needs To be Re-finish
I'll Let the Pictures Speak For itself.
Located In North Carolina
$$NEW PRICE 1000 SHIPPED IT DOSEN'T SELL BY TOMMOROW I'M GONNA GIVE UP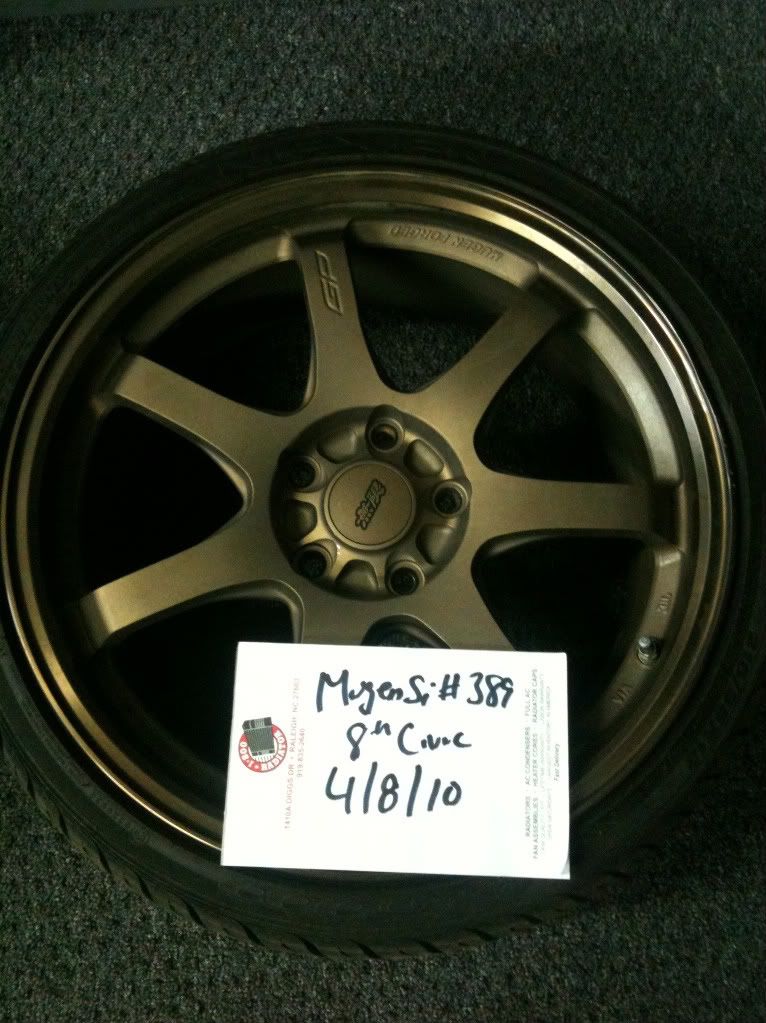 This is the one that needs to have the lip re-finish
This is the on with the slight curb rash
Wrapped in nexens 215 35 18
Tires have arounf 70% Thread left.
a closer look at the rim that needs to have the lip refinished.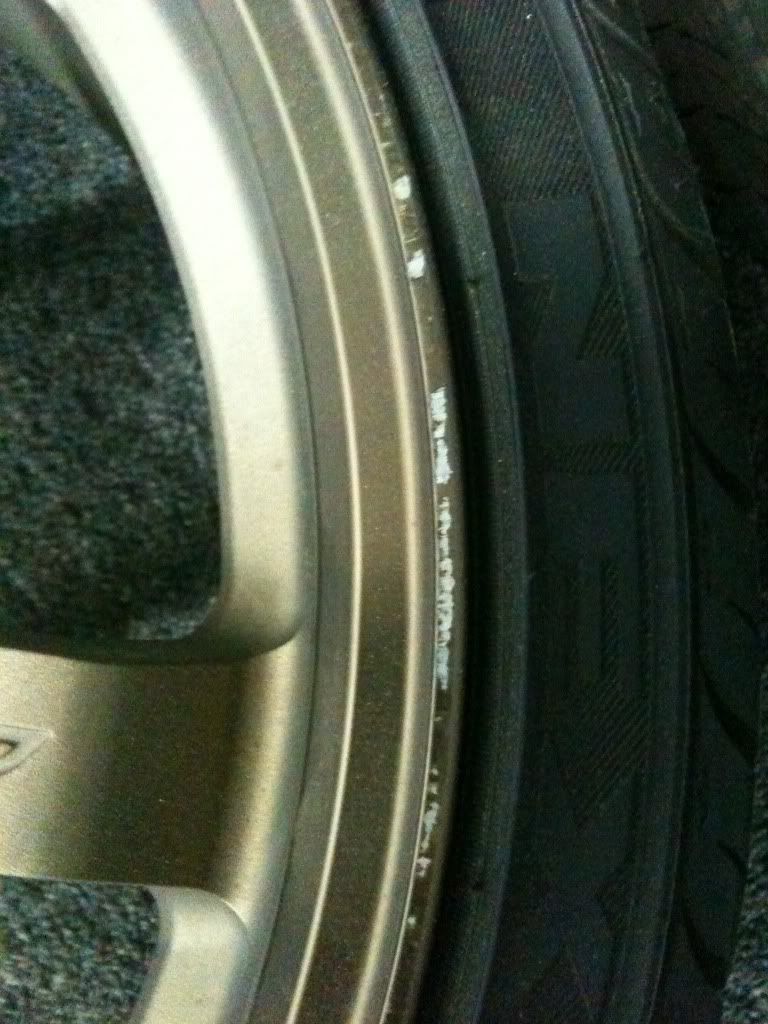 a closer look of the second rim that has the curb rash
Other 2 are in mint condition
Looking for $1000 W/tires Shipped anywhere in the USA