Product:
Fujitsubo RM-01A cat-back exhaust for the 2007-20XX Honda Civic Si sedan (FA5)
It's a lightweight muffler, the weight of RM-01A has become approximately 50% lighter compared with a regular silencer which, as a result, significantly increases acceleration. The capacity of silencer and the thickness of its main pipe are reviewed in addition to adopt the lightweight bracket & fringe. Its Lightweight construction keeps efficiency, while maintaining its sporty intensity.
Piping diam: 60.5mm
Tip diam: 99mm
dB level: 94dB
Outlet: Single
Tips: 1
Material: Stainless
The exhaust has 5,000 miles on it but it still sounds and looks great. There are no dings, bends or any damage to the product.
What will come with the purchase is, the axle back, mid pipe, all the bolts and doughnut gaskets needed for installation, plus the manual and decals that originally came with it.
Reason:
Reason for me selling it is due to the enrollment at PSU this fall and I'll need the money to buy books and materials.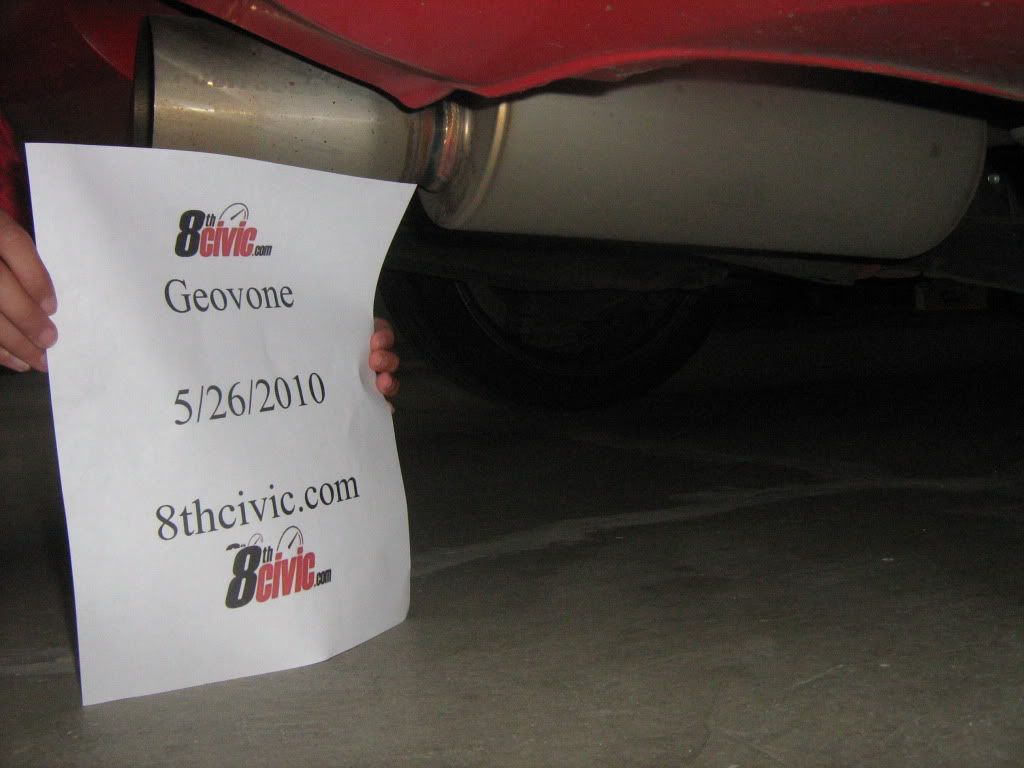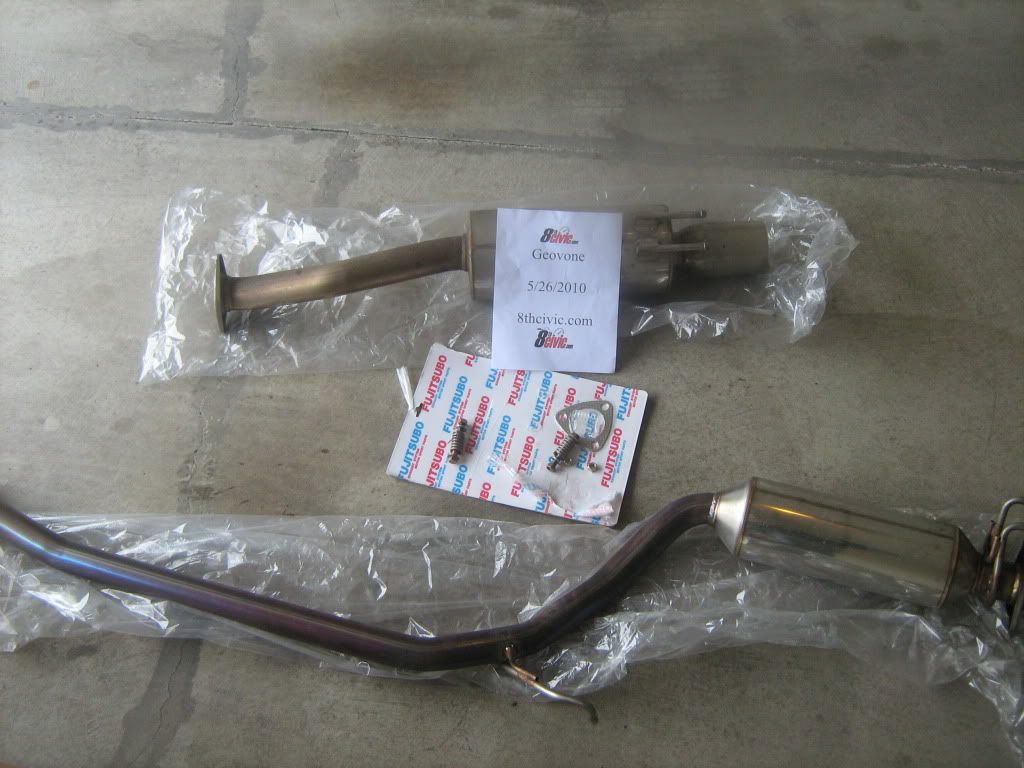 Sale Terms​
Price:
$580 (local and/or pickup)
$600 for shipping
Payment Accepted:
PayPal or cash (if local)
PayPal account must be confirmed/verified 100% or money will be refunded until you verify your account.
Shipping Details:
Shipping to AK, HI, CAN is subject to additional cost
Local pickup is welcomed & preferred in Portland, Oregon area.
Contacting me:
Please post all general questions in this thread, it helps others with the same question get an answer faster.
You may PM me or email me at...
[email protected]
Serious buyers only
All items sold as is, no warranties unless otherwise stated or included from manufacturer
No trades
No PART OUT, selling as a system.
No refunds unless there is a VERY good reason (IE: I fcuked up)
Additional photos provided upon request
I reserve the right to refuse sale to anyone for any reason.
Scammers will be hunted like wildlife
"Low Balling" in the Marketplace is not allowed. - This includes comments on price, where to get it cheaper, or any inflammatory remarks.
Thank you for looking and have a delightful day. :wigglesmiley: