Fs: *PRICE DROP* Color modded Clear lens tsx projectos!!
*EDIT* Items are also listed on ebay, so hurry up!
Hey guys, I've got a set of clear lens TSX projectors that I wanna sell.
REASON FOR SELLING:
I sent them into Bjorn at Customlightz to have my retro done, but when he sent me pictures of the cutoffs I realized they weren't what I was looking for. They have a flair off the right side of the passenger projector, which is what it's supposed to do, but I don't want it. haha, Now I'm gonna go with some RX330's for a nice straight cutoff, and need to sell these.
Price:
SOLD!!
Price is firm, but will consider reasonable offers.
The reason the price is pretty low is because there are some scratches on the lenses, but as you will see from the pictures they DO NOT affect the light output. Also, Bjorn let me know that the bulb clips are not OEM, but they don't cause any problems obviously, cuz they obviously work fine! One thing that I forgot to mention earlier is that Bjorn also colormodded these for me, so you'll get the same awesome blue at the cutoff. haha:thumb:
So seeing as a mint set of these could easily go for $200, I feel $160 is fair for a few imperfections that do not affect performance.
Here are some pics!!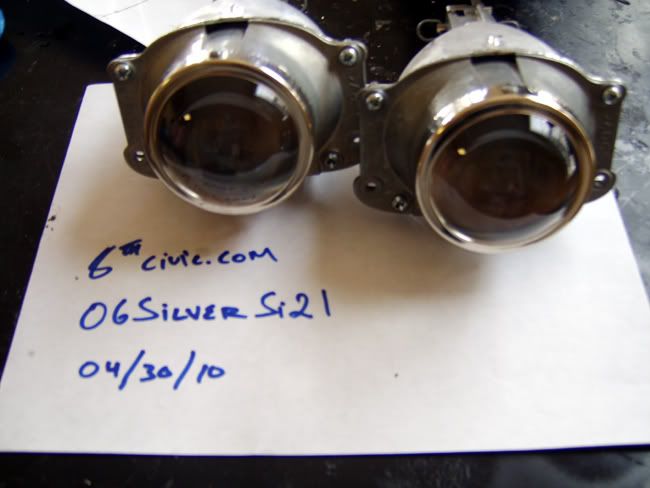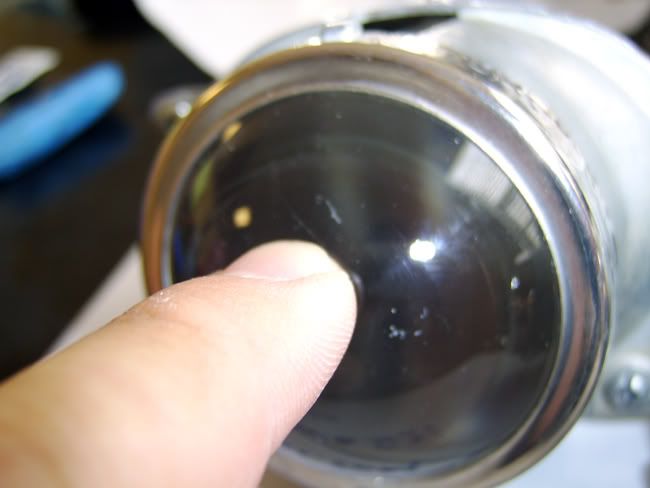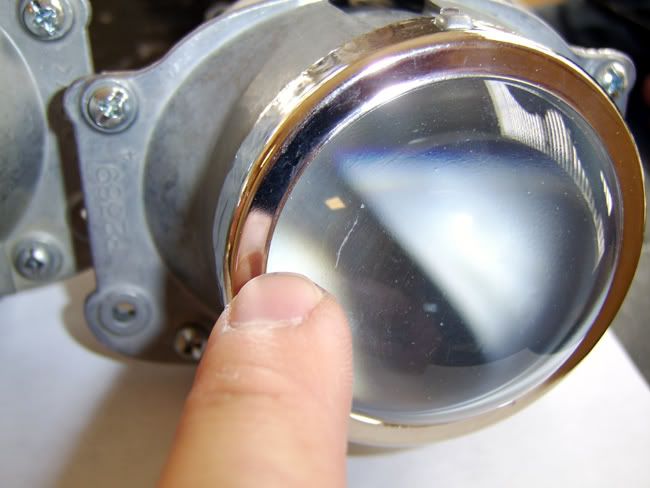 Just so you guys can see how they perform, here's some pics of the cutoffs.
Driver side
Passenger side, and this is where you see the flair off the right.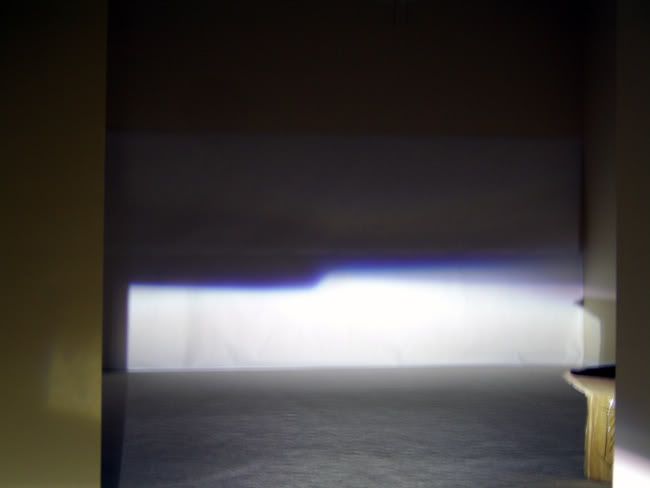 Somebody buy these! If you're lookin to save a little money on a retro these will work great for you! :wavey: