:FS: 2008 Mugen Civic Si 70K miles
The time has come for me to sell my 2008 Mugen. It is 98% stock, all it has is an INJEN short ram intake. I have only had the car about 16 months, I am the second owner of the car. The original owner had little to no clue what the car was his parent bought him the car as a Christmas present and he drove it form point a to point b. When he went to college his parents bough him a truck and the parent parked the Mugen, they eventually traded the Mugen in and I picked it up. I bought the car as a weekend toy and just something to have fun with. I have only put about 7000 mile on the care since I picked it up. It really just sits more than I get to drive it. All the features work as advertised. The AC is good and cold and the heater is nice and hot. I just had an alignment completed and all wheels balanced. It has Nitto Neo-Gens that have about 45% of the tread left on them. Two of the wheels do have some curb rash on them that has been painted over. (I included a picture of the worst). As for the body I would give it a 7, because there is some scratches and the front lip is cracked in two places (I don't know what happened It was like that when I bought it). The passengers side, side skirt has some deep scratches on the rear side (they are had to see unless you are looking for them). Even with those small flaws the car still looks good and is a show stopper. I am asking $17500, locally but I will knock $1000 off for 8th gen members.
2008
Honda
Civic 4 door
SI Mugen
VIN: 2HGFA55588H700172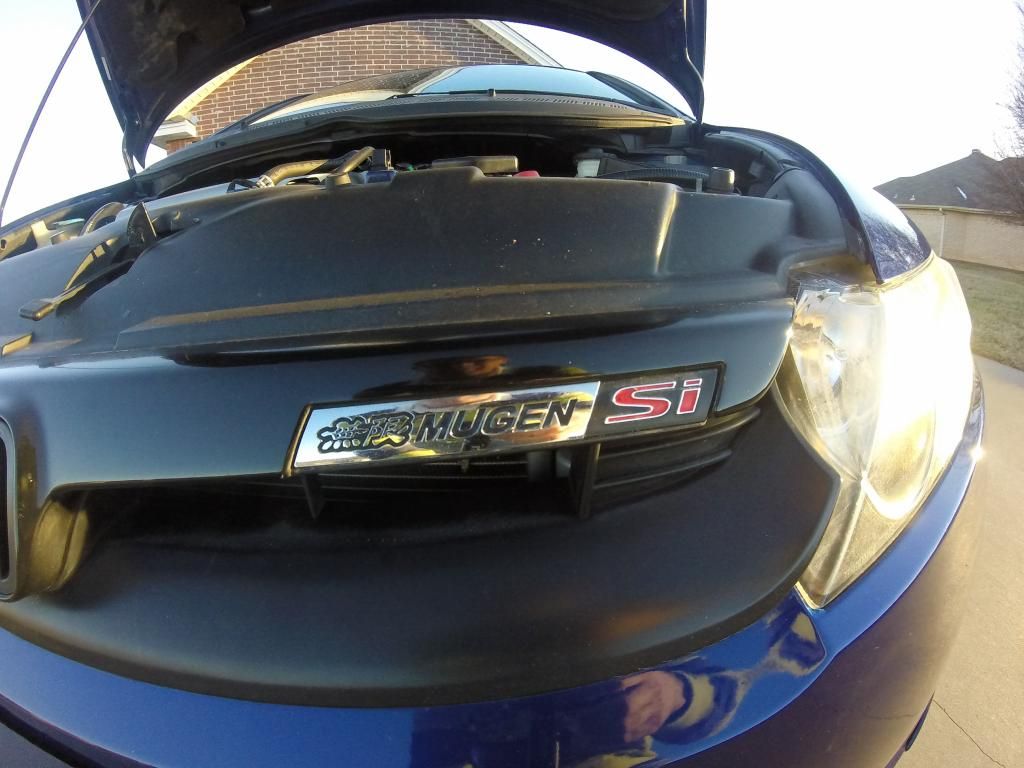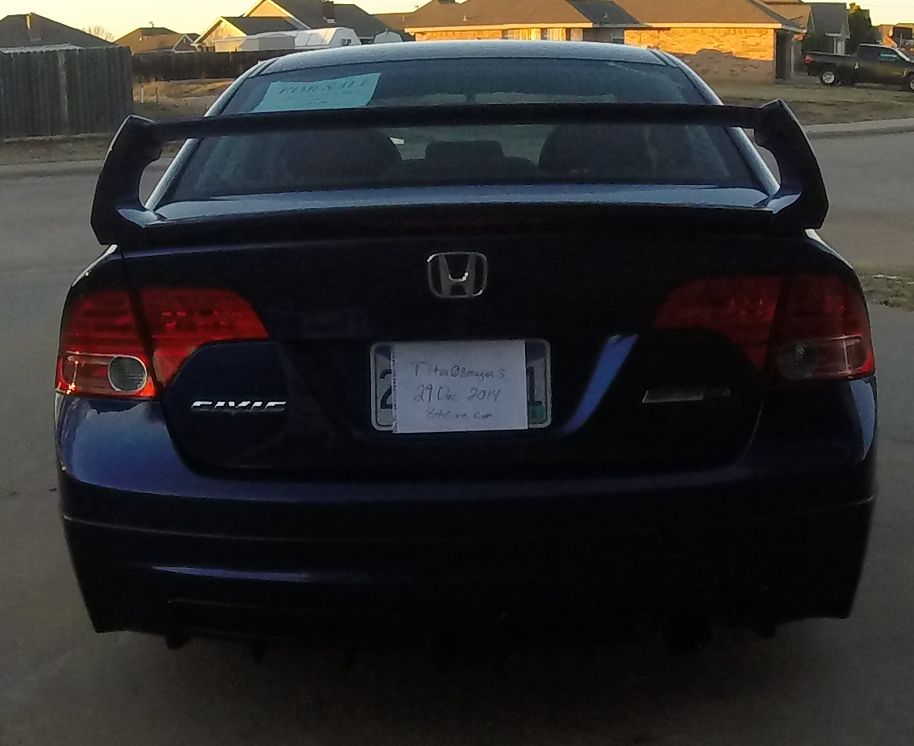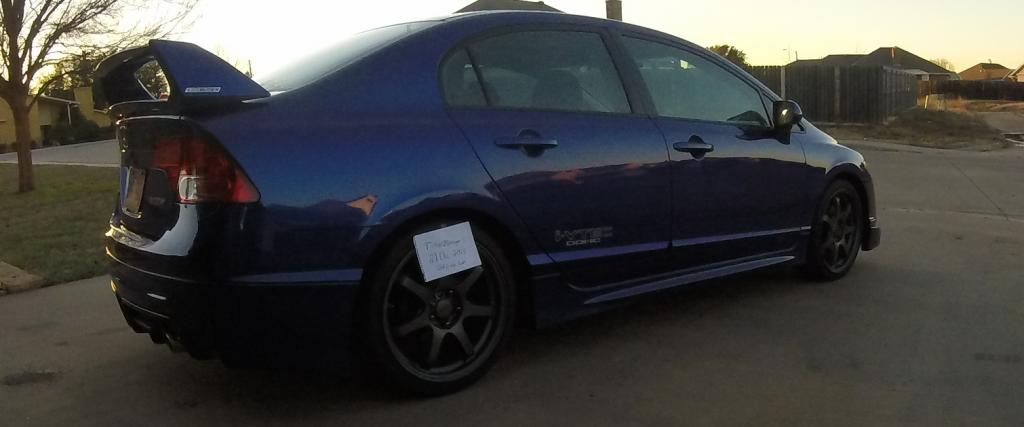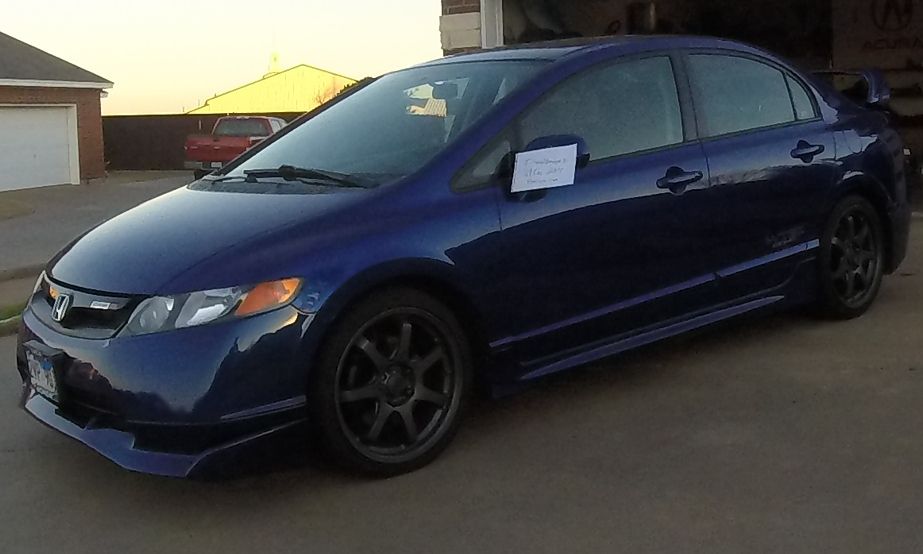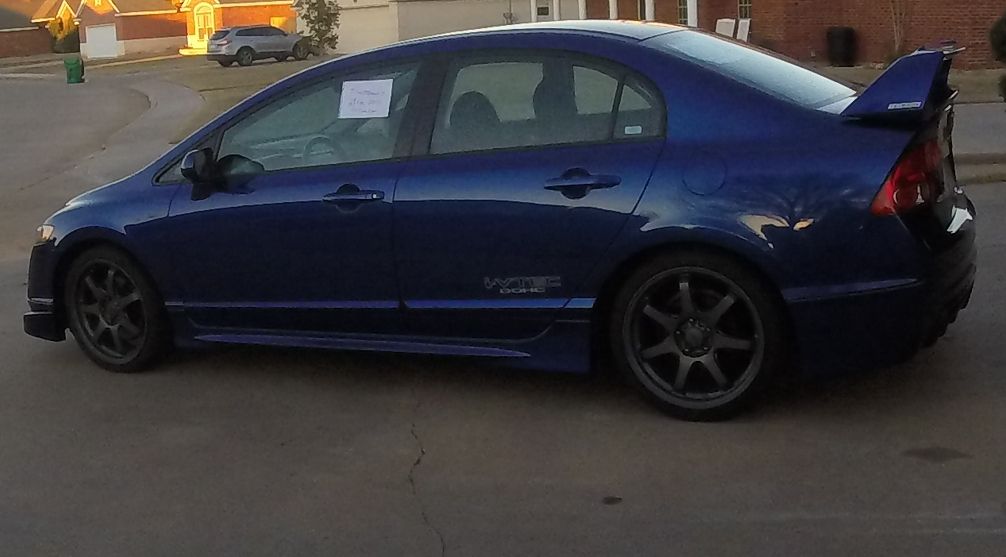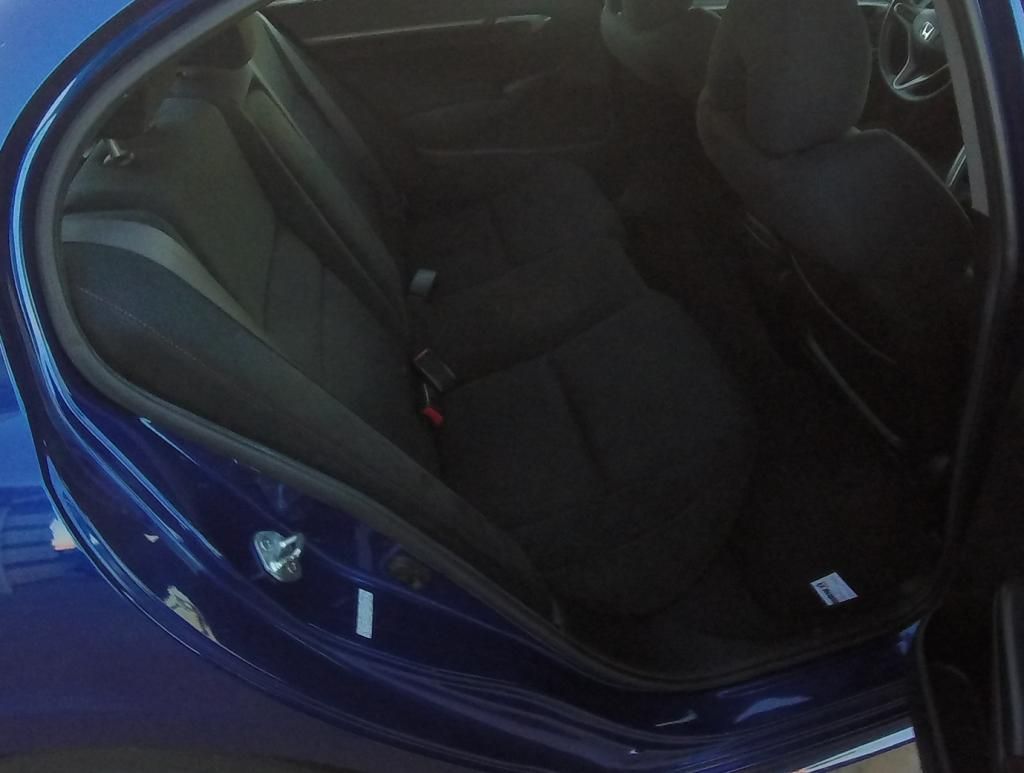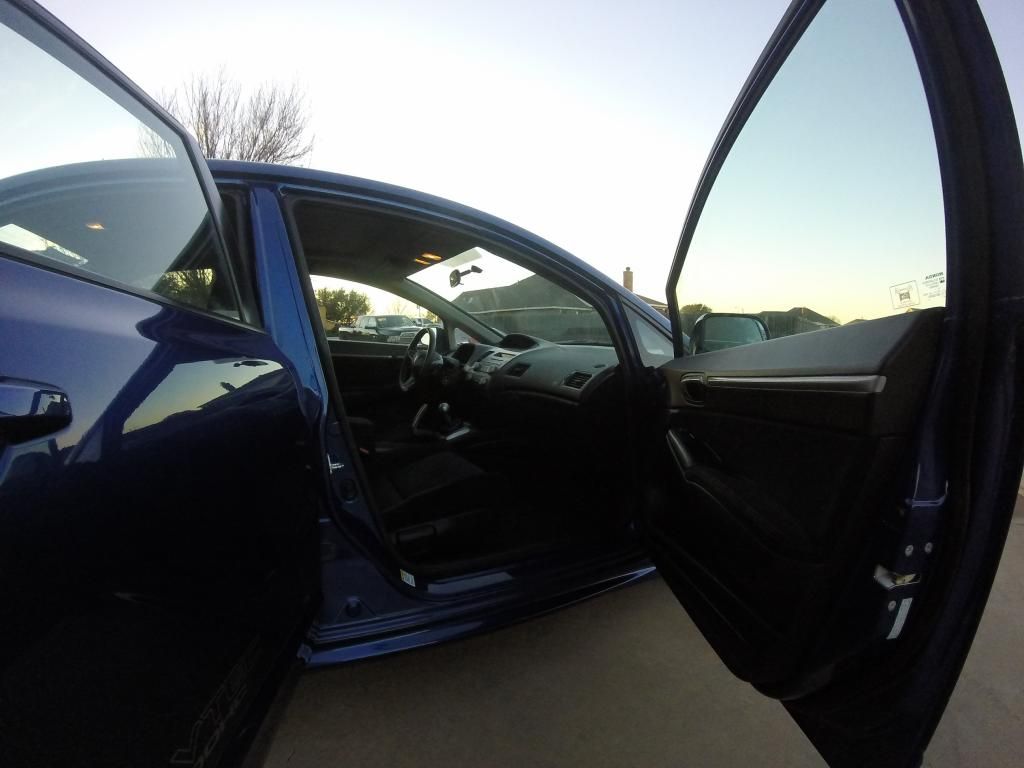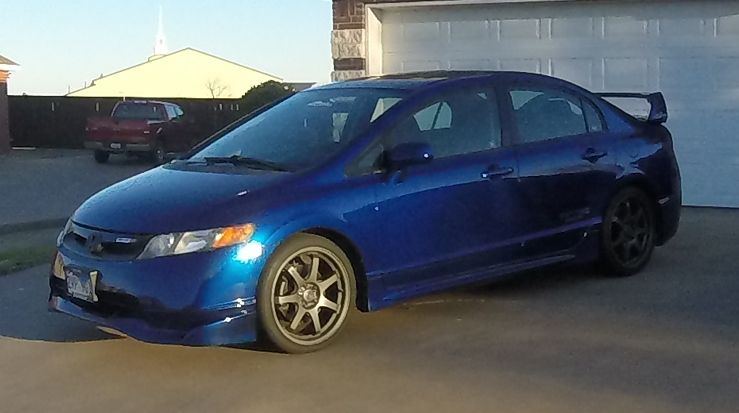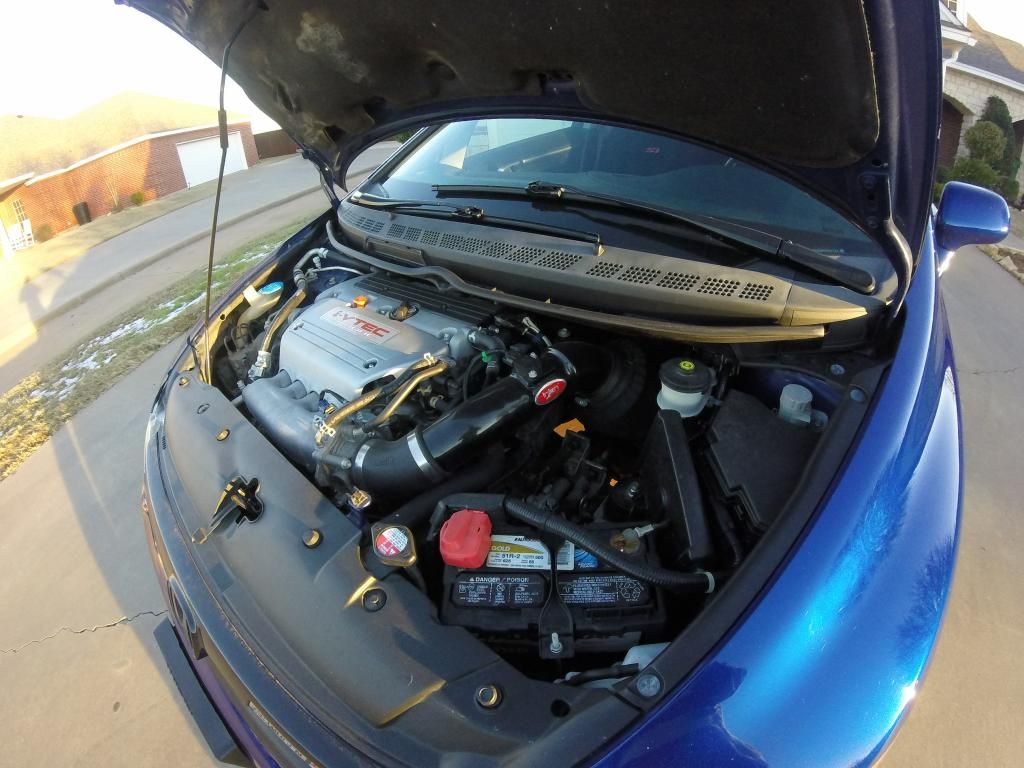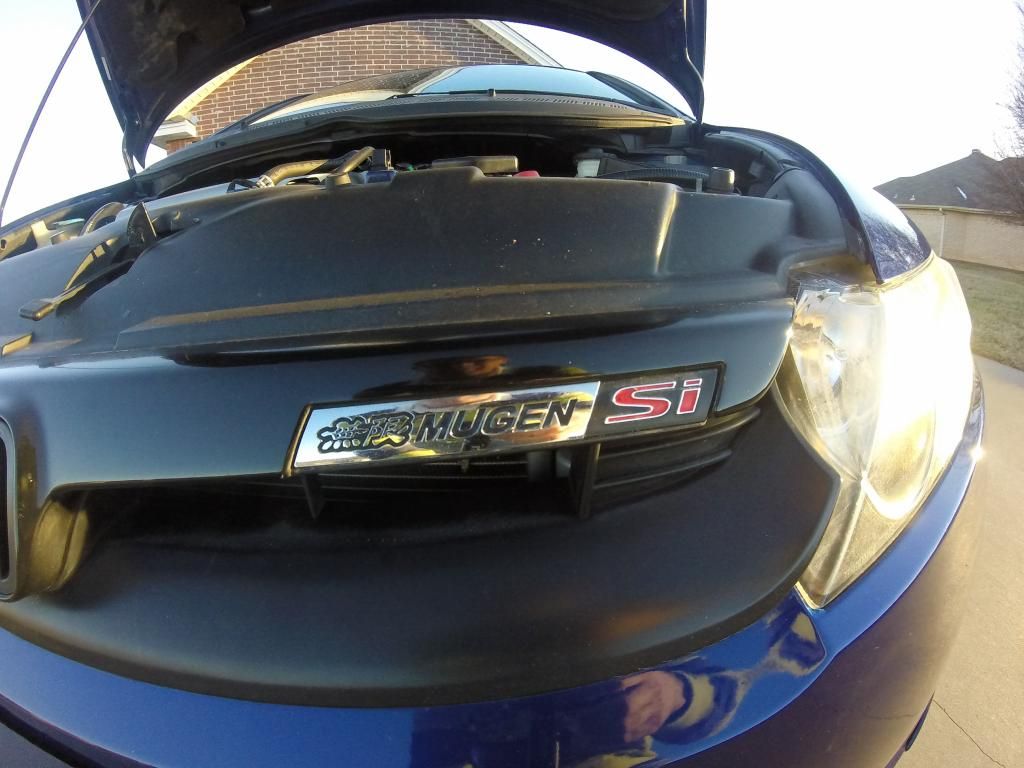 $16500......and it is yours.
please let me know if you have any questions. The car is located 2 hours north of Dallas and 2 hours south of Oklahoma City.