For sale, Mugen SI exhaust gasket set and Muffler ONLY, $635 OBO or $665 Shipped
Sold !
Hey there 8th gen people, for sale the rear Muffler (part no. 18400-XVJ-000) part of the Mugen SI Sedan exhaust and the complete and brand new gasket set (part no. 18600-XVJ-000). This is not the complete exhaust system, it is missing the Mugen Si exhaust Midpipe (18200-XVJ-000). The retail for the muffler and gasket alone is 1147 dollars. On honda parts deal (link to where the Mugen exhaust system is sold
Cart Contents Honda Parts at HondaPartsDeals.com: Honda Accessory, Honda Car Parts, Honda Auto Parts, Honda Accord Parts
) the muffler alone retails for $ 740.31 and the gasket set retails for $ 26.80. You need the midpipe to complete to this system, the midpipe costs $ 578.41 with about 20 dollar shipping for most parts of America from honda parts deal, or if you can source it cheaper from elsewhere. If you bought the muffler and gasket from the honda parts deal site it would cost your arround 767 dollars, not counting shipping. So buy from me and save around 130. I also have Mugen VIN number and am more then willing to show you how to order a Mugen part from their site. I bought the muffler because I wanted to put the Mugen SI exhaust system on, but I am thinking of not doing that anymore because there is a pretty sweet deal for coilover system for my MR2, so I need some funds to buy it. The Muffler is in great shape and looks beautiful, just the minor wear and tear from being on a car. Absolutely no dents on the muffler whatsoever! Only a very slight scratch on the bottom of the tip that can't be seen when put on. If you pick up the muffler and gasket from me for 635 and buy the midpipe for around 600 shipped, you can have a complete Mugen exhaust system for around 1200 dollars! Anyways here are the pics: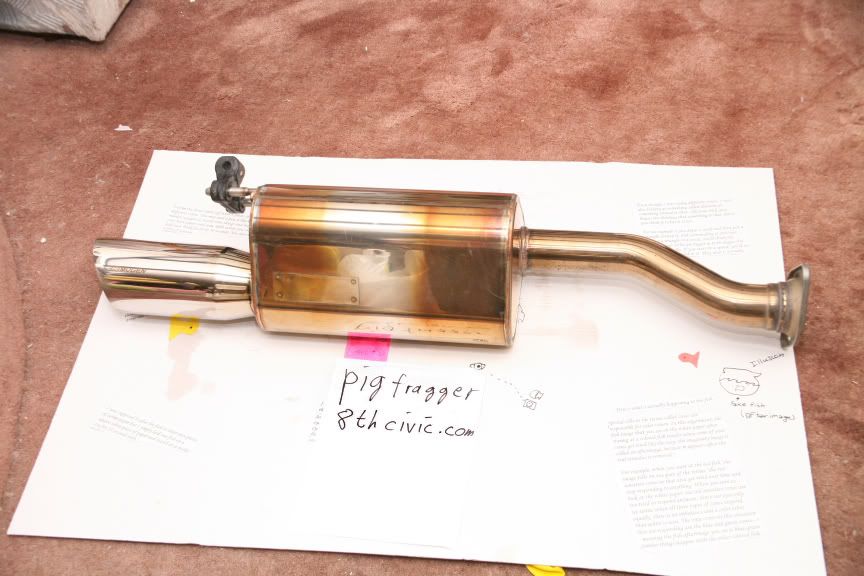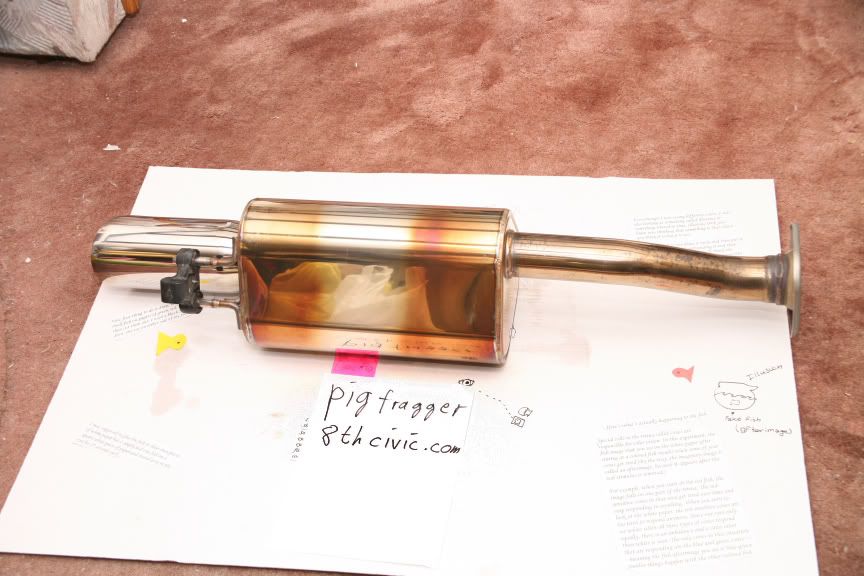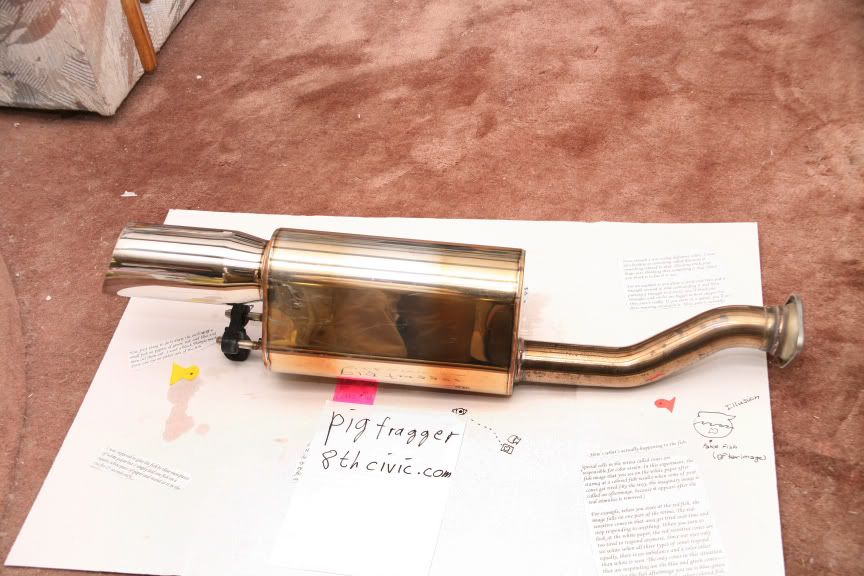 Official Mugen tag! This is not a cheap replica.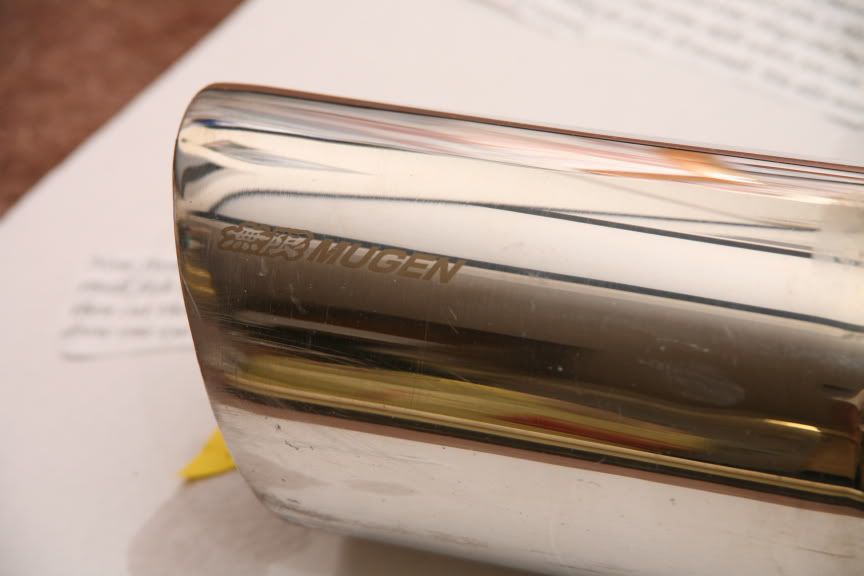 Laser engraved Mugen logo!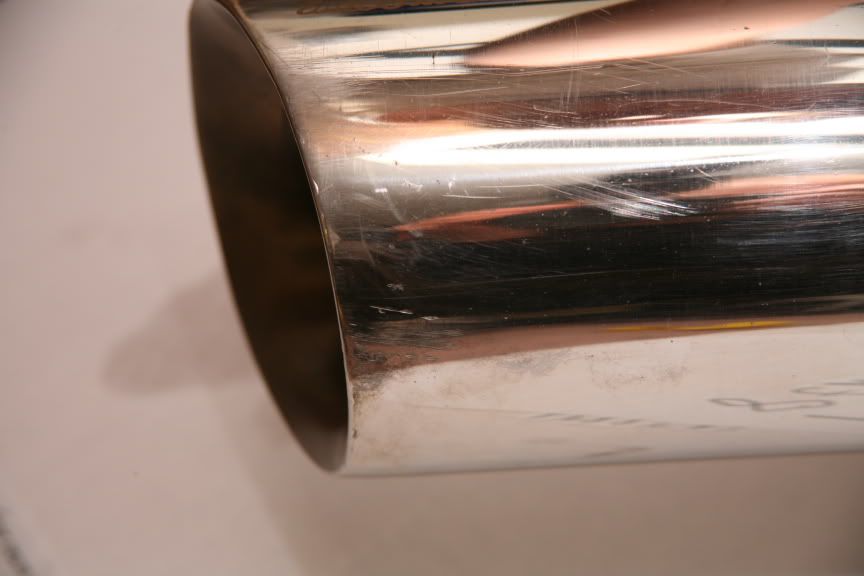 The very minor scratch!
Pics from the Mugen site on why Mugen exhaust is pimp!
Once again, if you need help in ordering the midpipe from honda, I am here to help!
:woot::wheee::dancingcoolsmiley: