okay got these "ebay" projectors from a local warehouse that i discovered recently. i was going to go retro but decided to try out these projectors since i needed spare headlamps anyways if I was to get retros.
If i was gunna get spare headlights might as well get these ebay projectors and try them out first.
Yup. Found another warehouse in the bayarea that sold these on ebay. I talked to them. They were very nice about me coming to check them out first. They even let me plug in the headlights and check out the cutoff before i bought it. Coming home i tried them again and the cutoff was still just as great but one of the angle lights didnt light up. I was like a;isdf;lkjasdf. cause i was so caught up on testing the cutoff that i forgot to check the halos. i thought i was screewd but after called them up they offered to help me fix it for free. I was like wow great service. Anyways i found out it was just a loose plug afterwards so yeah.
Okay so i cracked open my ebay projectors because i hate the oragne reflector in there. While my headlights were open i was messing around with the lens and stuff.
I got some measurements and thought that maybe i can upgrade the lens and it will give me wider beam? not sure but i am thinking about trying it. Anyone in the bay are can lend me some lens for me to test them out?
Okay so here are some pictures of my ebay projectors cracked open. Oh yeah pictures with cutoff included!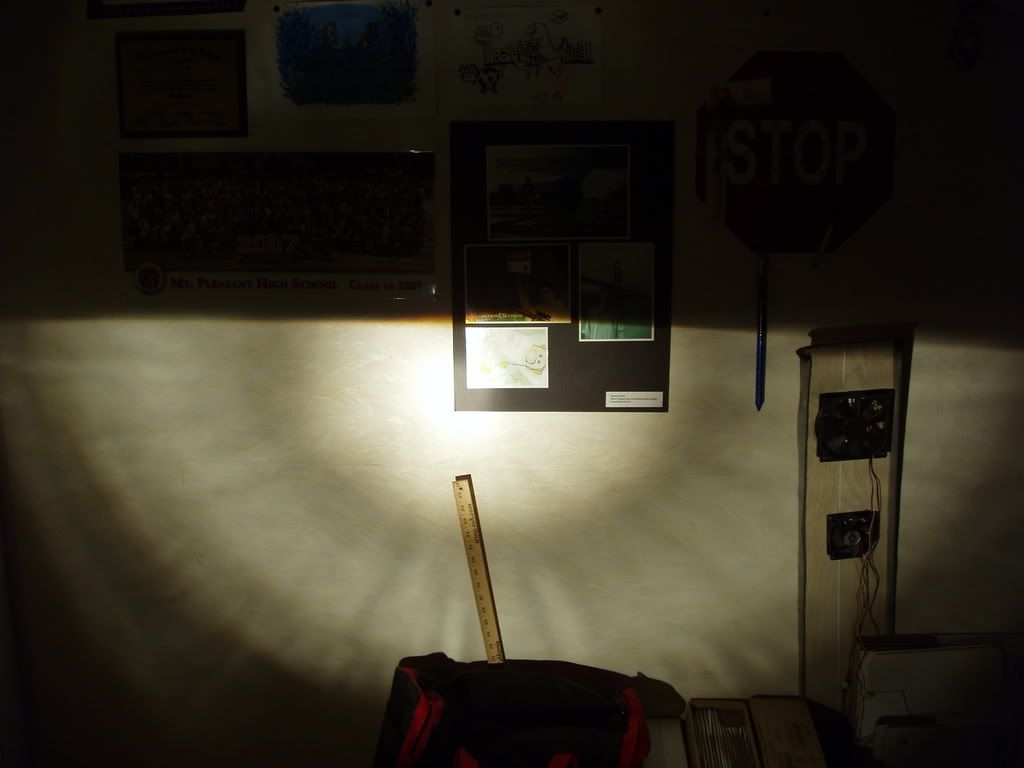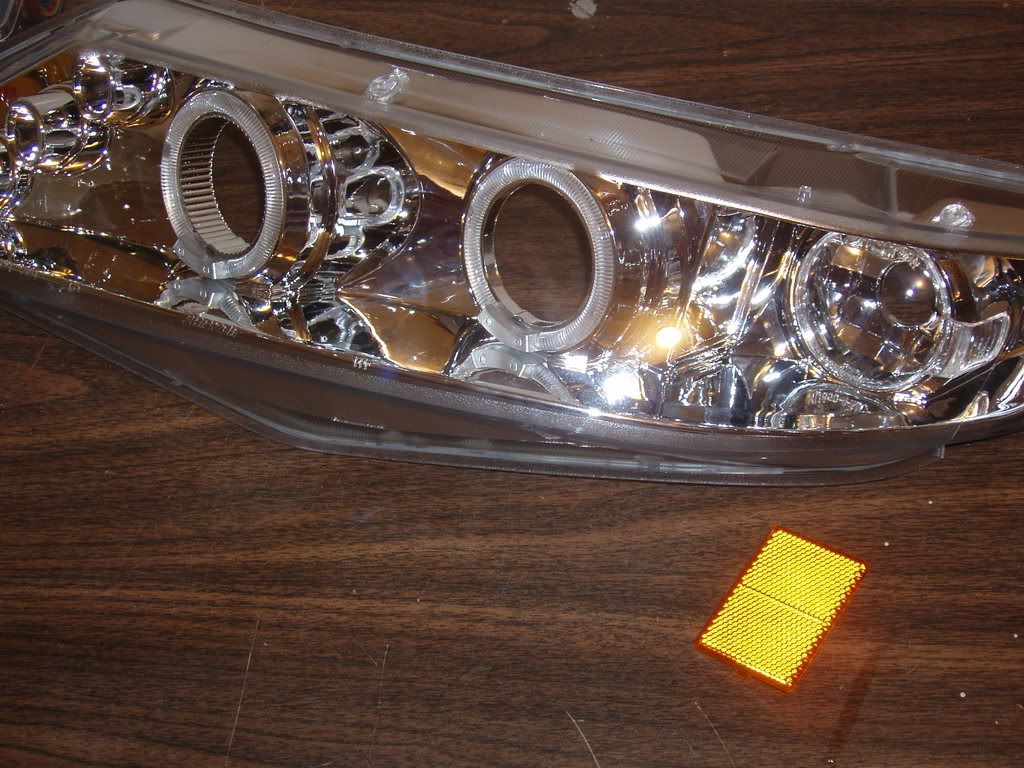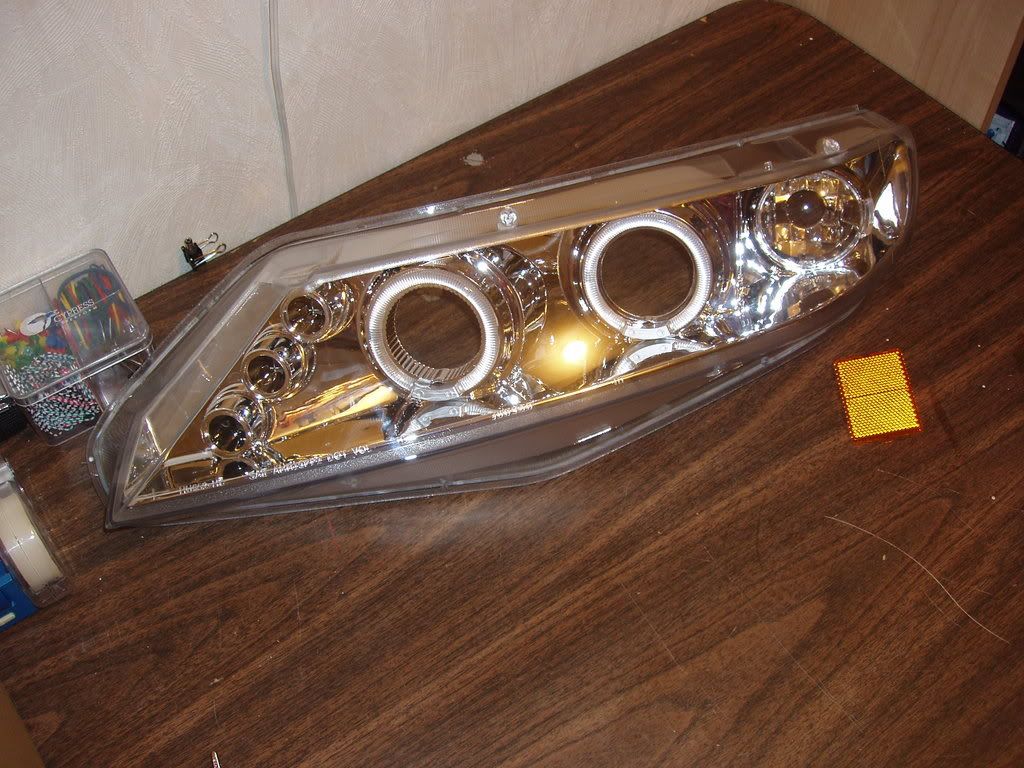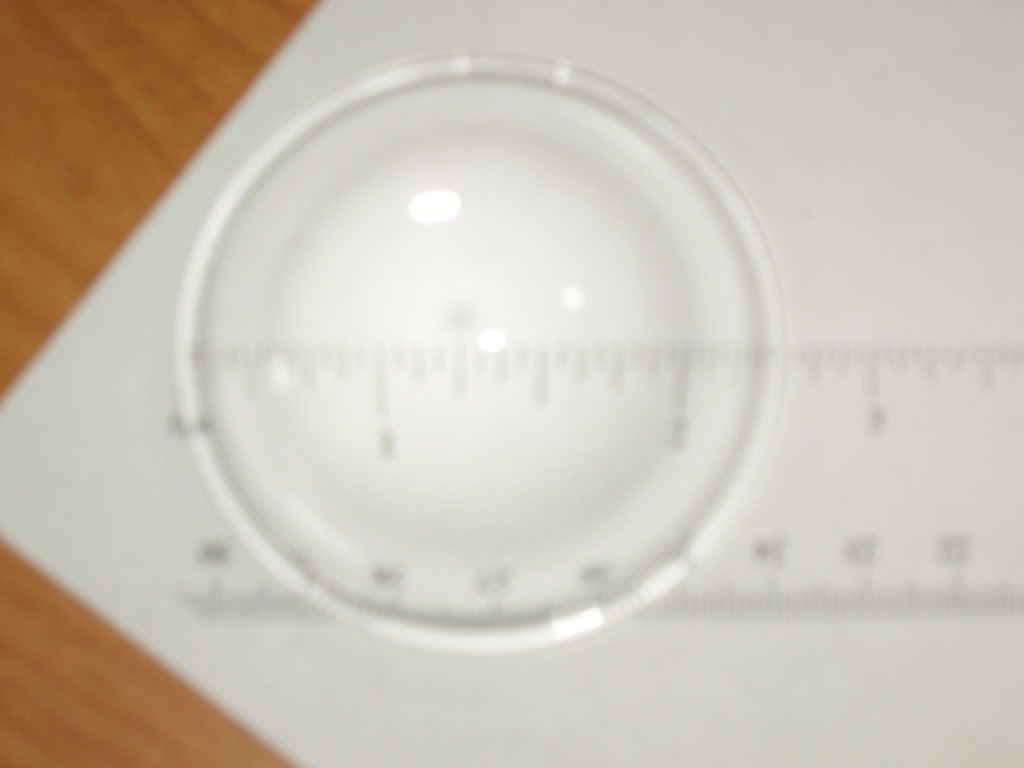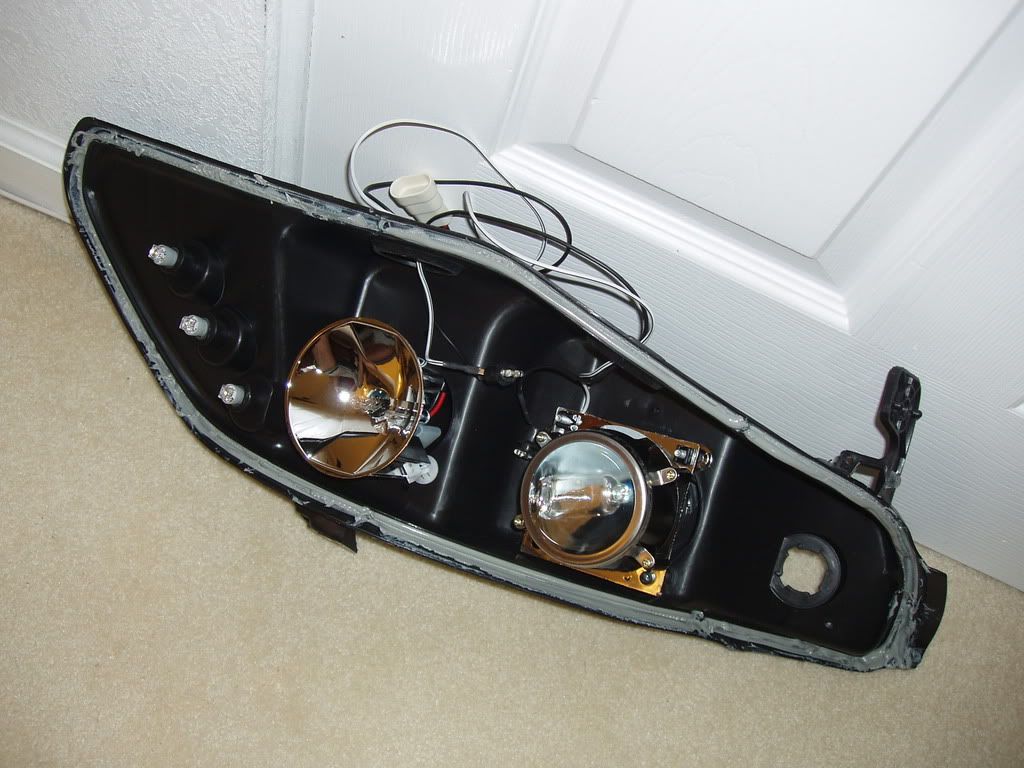 Can anyone in the bay area lend me some lens and see if it makes the projectors ne better?
right now my headlights are still cracked open wide and i can mess around with adding spacers and stuff. But first i am waiting for my HIDs to come so i can adjust with them with my HIDs.
Here is the address that i found the warehouse at. I been trying to compile a list of warehouses in the bay area. Check my other thread.
Zimode INC
1334 SAN MATEO AVE
S SAN FRAN, CA 94080
Phone: (650) 872-3046
Ask for Will and tell him Ray sent you.
they also sell on ebay.
Items for Sale by trendgearauto