Discussion Starter
·
#1
·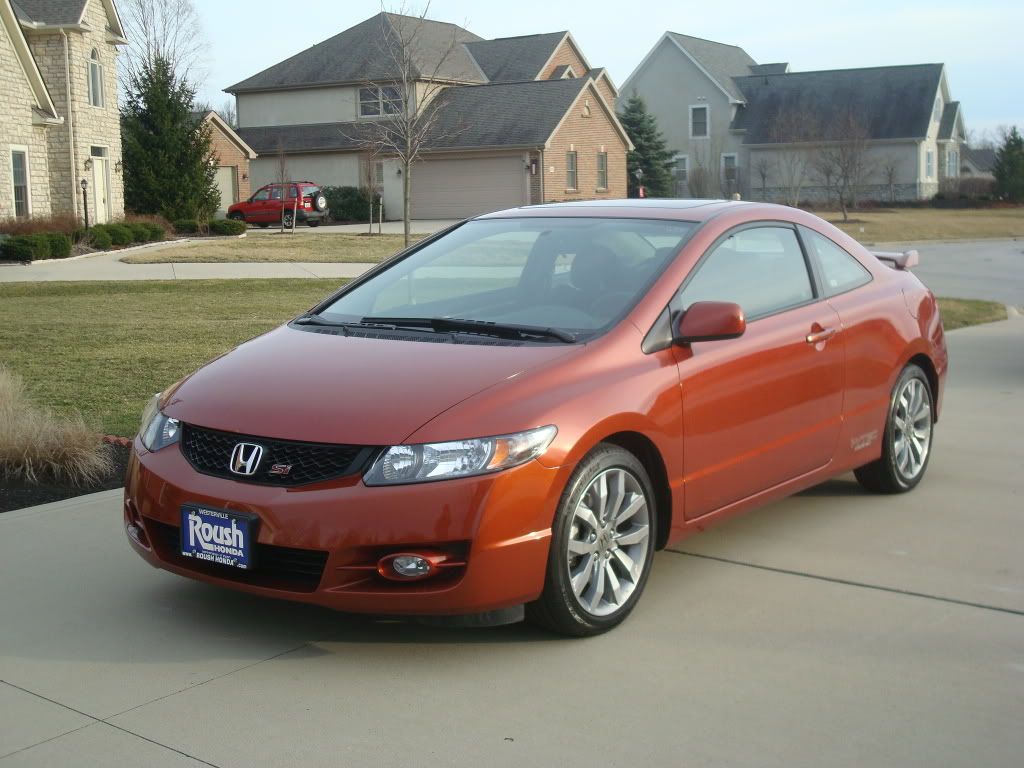 brand new 09' ROP civic si.
it's my first car, im 15 and get my permit on july 1st. it had 8 miles on it, we payed a used price because it was damaged when unloading it off the truck. so they had to paint and replace the bumper. good as new. but they couldn't sell it as a new car.
so that's the short story.
seeing how i am 15, any good mods, DIY, or things i can do to it?
we are getting some car care stuff tommorow, should be nice to clean it up.
i want to tint the window's either 35% or 50%. i heard 50% is pointless, but talking my folks into that would be hard since 50 is the legal limit. 35 sides and rear, 50 sides and 35 rear?