As some of you know, I got hit a few weeks ago as another guy backed into me while I was leaving a gas station. Basically he messed up the Greddy Intercooler. Here's the thread on that
http://www.8thcivic.com/forums/introduction-pictures/138918-so-i-got-hit.html
Well I dropped the car off at AMR (Automaster) on Monday. They are a custom fabricating shop that works on a variety of turbo cars, but mainly Subarus. After dropping the car off, he told me it would take about 2-3 days to get the car done. He guaranteed me that they would use top of the line materials with an excellent quality and that it wouldn't fall apart as easy as the Greddy aka garbage to him.
I called him yesterday afternoon to check on the progress and surprisingly, he said the car would be done by 6pm. Since I couldn't make it, we agreed to meet up first thing in the morning and get my car.
I got there at 8:30am and my car was waiting for me. Al (the owner) showed me a few pictures of the install and I was blown away, it's beautiful. He told me that this intercooler and size is used in high HP applications, such as Mustangs, STI's and EVO's with an operating range of about 700hp but some have been known to hold up to 1000hp, which is a lot!!
Well enough with the talk, here's a few teaser pictures :wigglesmiley: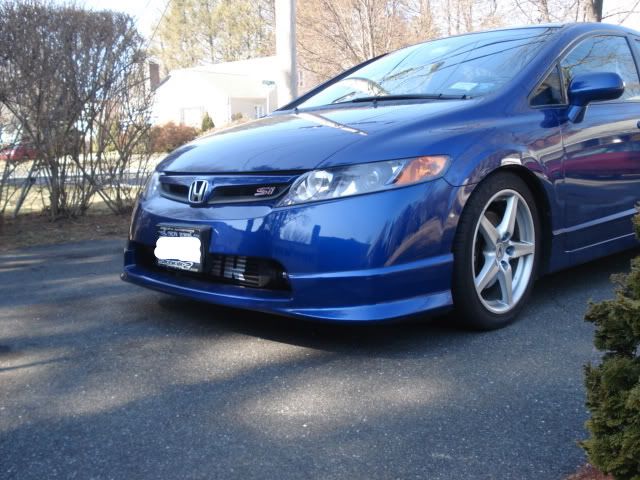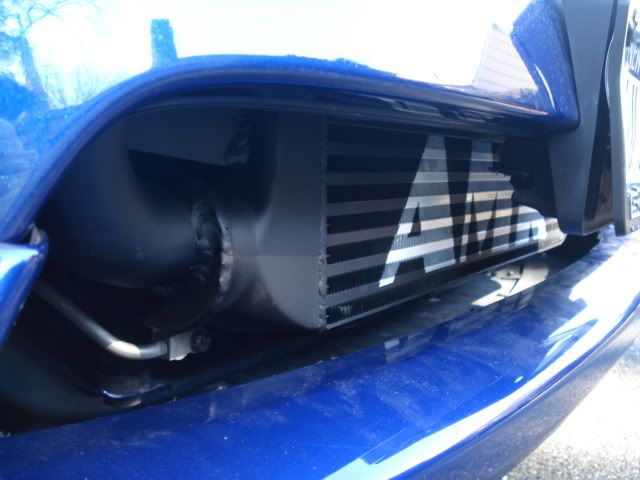 Here's how it looks without the bumper, it's such a beautiful thing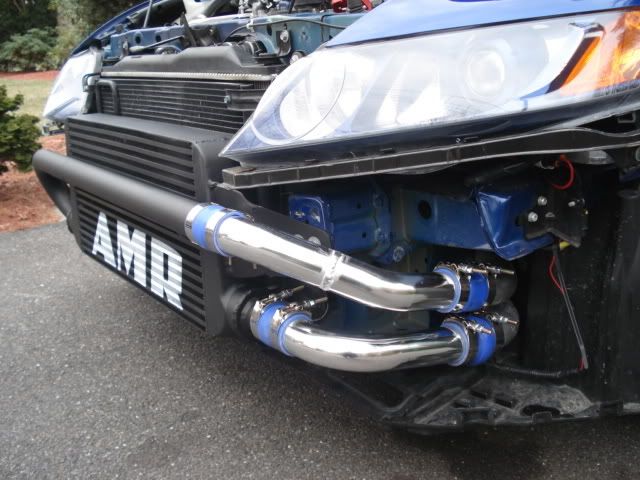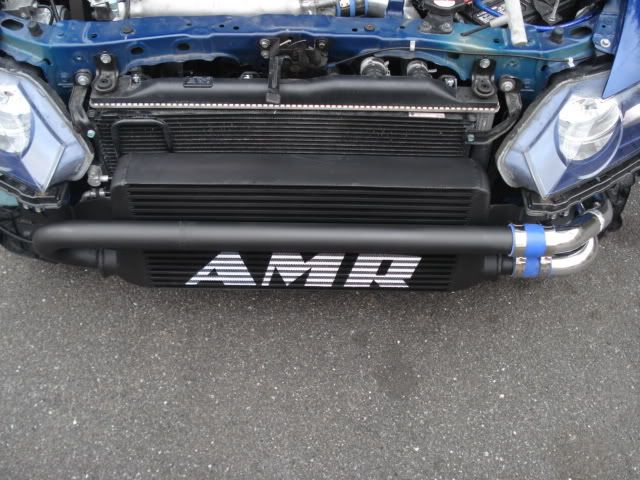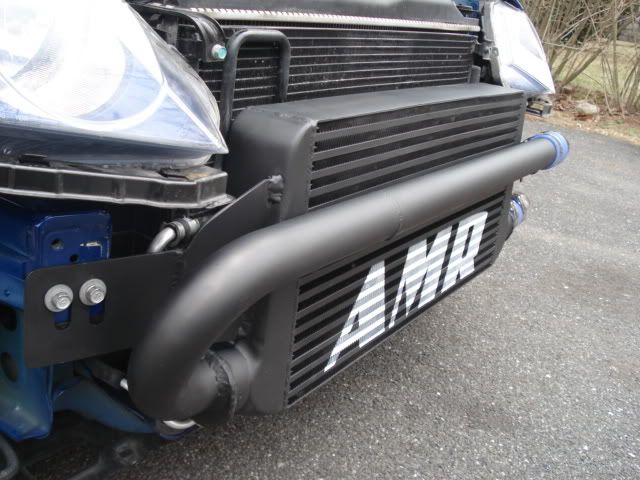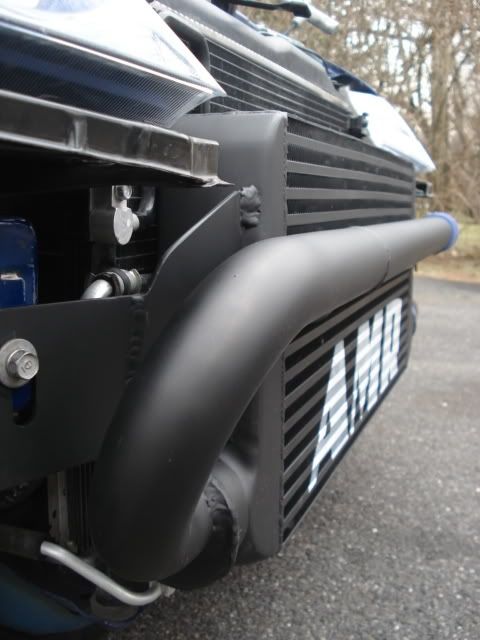 Hangers are huge compared to the Greddy hangers