Ok well i have been on here for awhile. But didnt have an 8th. Before i get to that im goin to tell my small pain in the ass story bout getting it lol. Deff wasnt easy.
I use to own a 93 honda civic hatch built b18b bottom end with a b16a head an boosted pushin around 400hp
Quick pic of my car an second fastest time i ran in a 1/8 mile
YouTube - Matt's turbo Civic hatch
Well i had been trying to sell this freaking thing for AWHILE an every one that knows me on here knows it an it wasnt working well. I ended up trading it for my buddys 00 si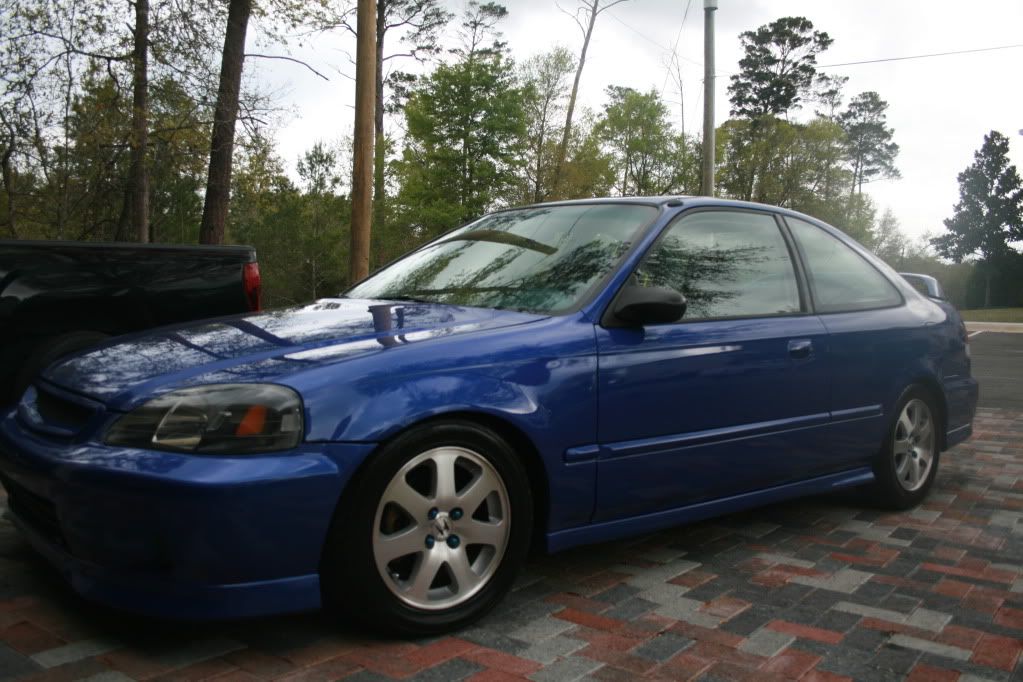 Whats funny is he had been trying to sell this car for about a year an half and couldnt find any one to buy it. I put it on the lemon lot and a day later its gone haha
Now onto what every one wants to see. I ended up picking up an 08 si sedan from my buddy evan (ebphoto). He had been bugging me to buy it ever since i mentioned getting one. AN i truely wanted it so had to push to get the money i needed and i did it. An i couldnt be happier with it.
Mods: (just copied off his build thread...yes im lazy lol)
Engine / Performance Modifications :
TODA Power FD2 Exhaust
TODA Power FD2 Header
CT/E Intake
Hondata FlashPro
P2R Throttle Body Spacer
2x P2R gaskets
Strup defouler
FD2 dipstick
Cusco rad cap
Wheel / Suspension / Brake Upgrades
SSR Type C RS 17x8.5 +31
Bridgestone RE-01R 225/45
Kics Project Caliber 24 lugs
Buddy Club RSD coilovers
SPC rear camber arms
Axxiss Ultimate pads
-3 front / -2.7 rear / 0 toe
Exterior Modifications
HFP front lip
TOP ONE winglets
HOP window visors
oem hood mask
rolled fenders
Grafixpressions older school dohc decals
32% tint ( every window )
Interior Modifications
T1R ti knob
CircuitHero shift extender
TWM short throw