Really sucks to hear folks having a cracked block. I'm not defending Honda, but they did extend the warranty to 10 years and unlimited mileage. Being 2019, the last batch of 2009 Civics are being (should be) worked on. If you car is 2008 or older, you are out of luck. However, the bright side is that this block isn't affected after the 2010 model year, meaning you can get an engine at a yard (low mileage hopefully), a 2010 engine and have it installed for cheap. All engines (R18) from 06-11 are compatible supposedly. I live in PA and can (in theory) buy an engine for about $2-3K and have it installed for about half that. So, $3-4K for a trouble free car isn't too bad. Having this done through the dealership is insane. We all know how much they charge (gouge) customers, so forget that idea. I've managed to get 278,000 miles out of mine so far. The car is in very good shape, I'm actually entertaining the idea of just replacing the engine as mentioned keep driving it if the block starts to leak. I figure, I got about 300K out of mine, I'll be happy with that.
I wish everyone luck on this.
Here is a link with info on the recall
A10-048 January 9, 2015 ATB 44796-01324 REV 6 Warranty Extension: Engine Block Supersedes 10-048,...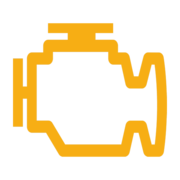 honda.oemdtc.com