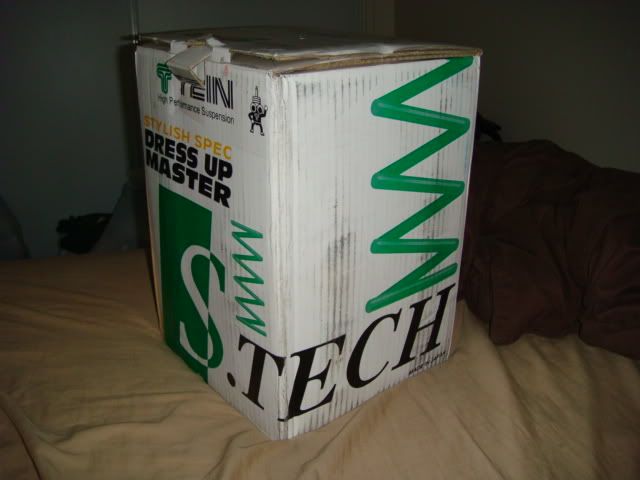 I just got it from the mail.
STARTING OFF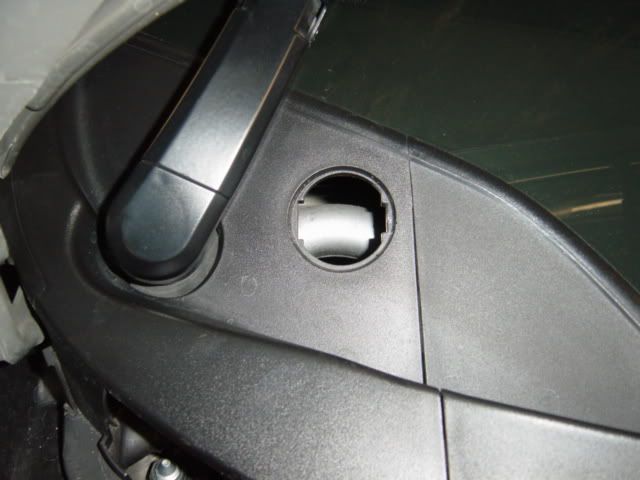 1) Put your window wipers up to take off round cover to better access the strut tower.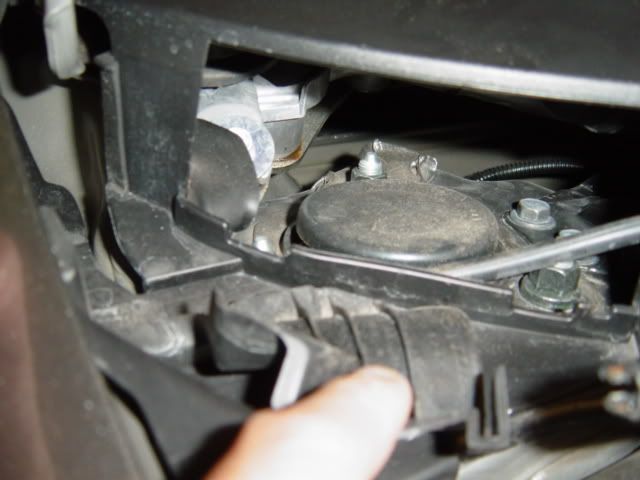 2) Take out cover to access strut tower.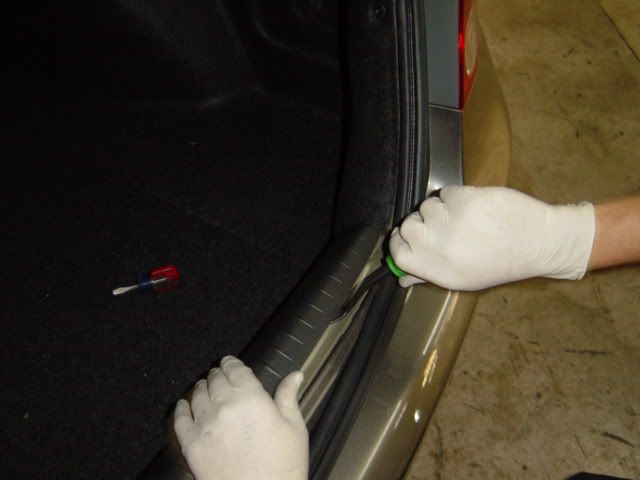 3) Take off back trunk cover.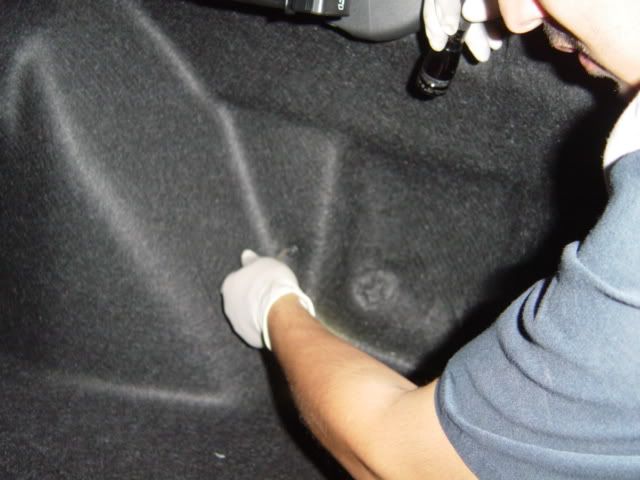 4) Take off tabs holding trunk carpet molding.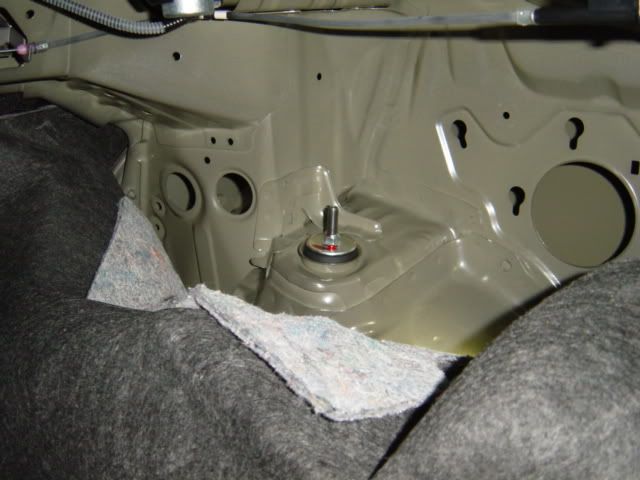 Here is what to get after step 4. It gives you better access to the rear strut.
FRONT SPRINGS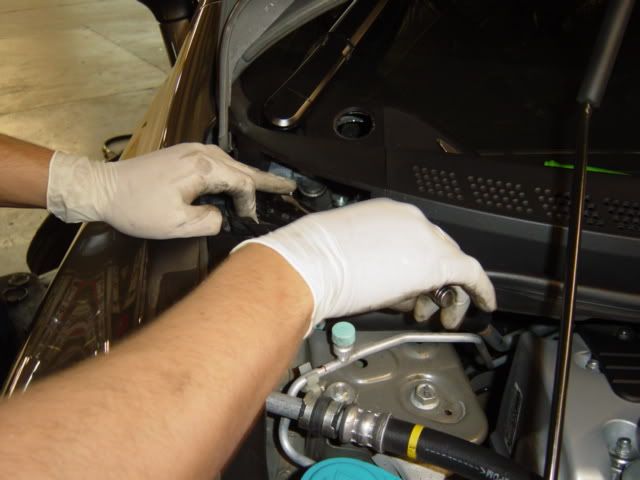 5) Loosen the three bolts for front strut.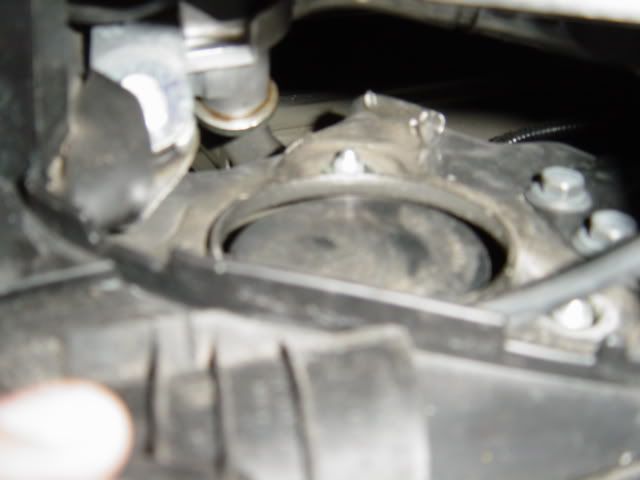 Here are the three bolts I'm talking about in step 5.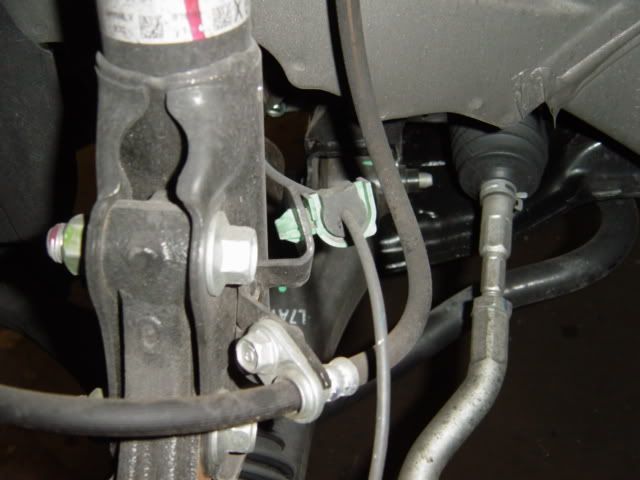 6) Unbolt break line and clip off ABS sensor.
Here's what you get after completing step 6.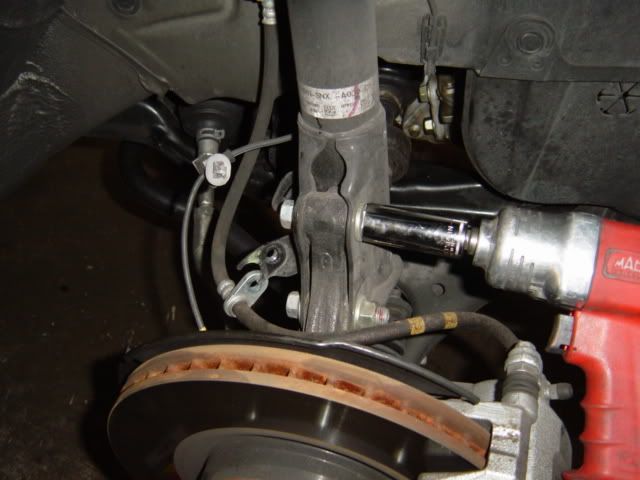 7) Take off bolts holding the strut tower link. If I remember correctly, it's 17 and 19.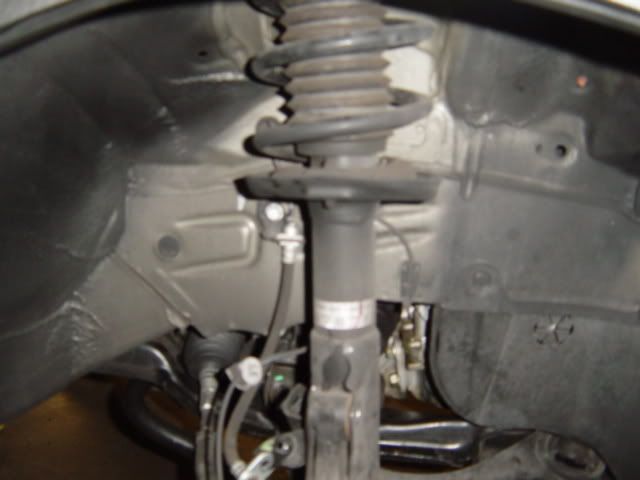 8) Strut towers should come down. Just take it off.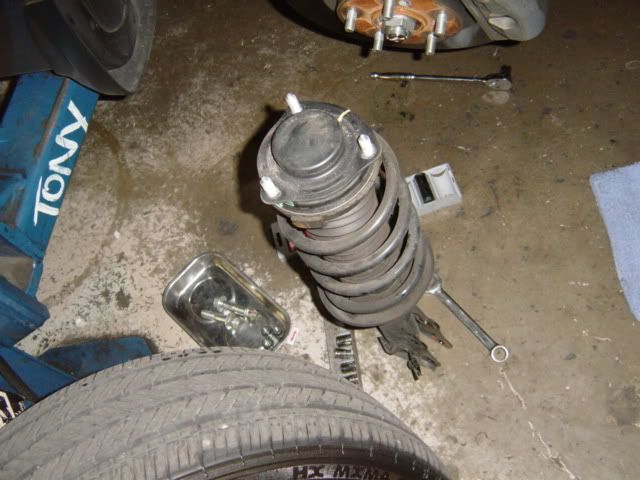 Here's what the strut towers look like.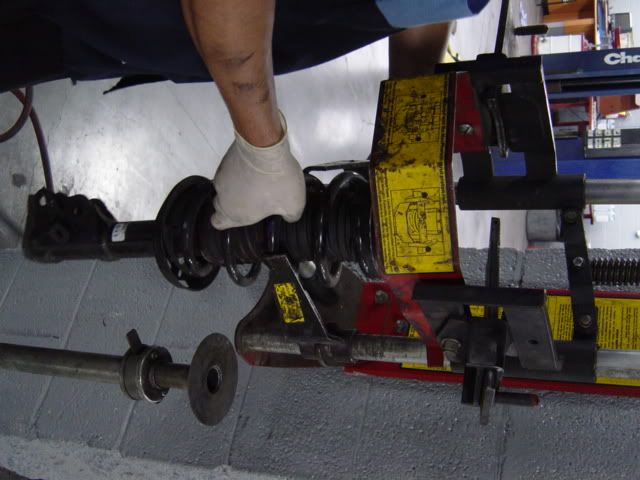 9) Use a spring compressor to compress springs. Make sure the bottom tip of the spring is facing you so that it's more stable.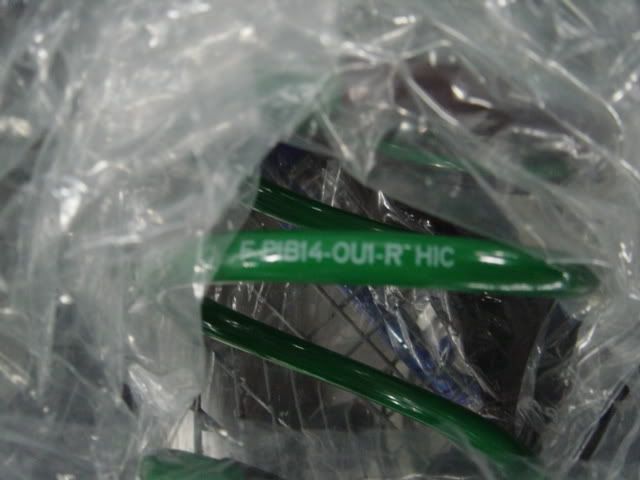 Each spring will tell you F 18GKX83 R. "F" for front and "R" for right. The rear springs will only say "R" for right or "L" for left.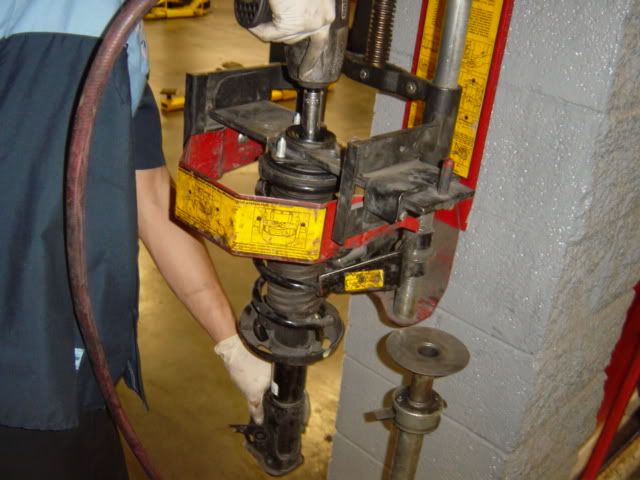 10) Unbolt strut tower assembly from spring.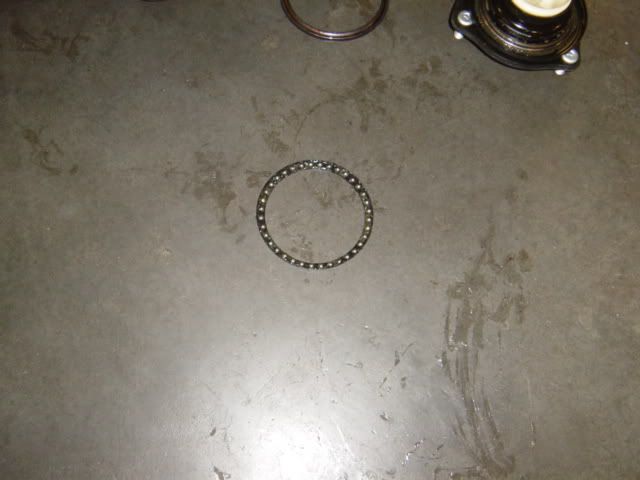 Be careful when taking off the assembly for the bump stop. We had to pick up 30 ball bearings from the floor and took a long time looking for them. My suggestion is taking it off upside down.
Here is the bump stop.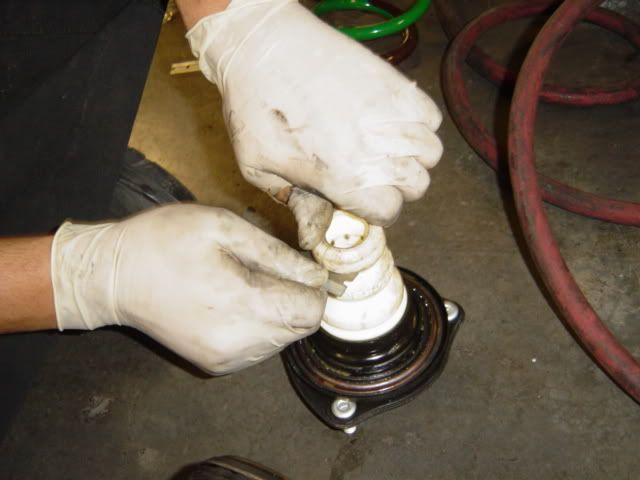 11) Approximately cut an inch from the bump stop. This is recommended by Teins.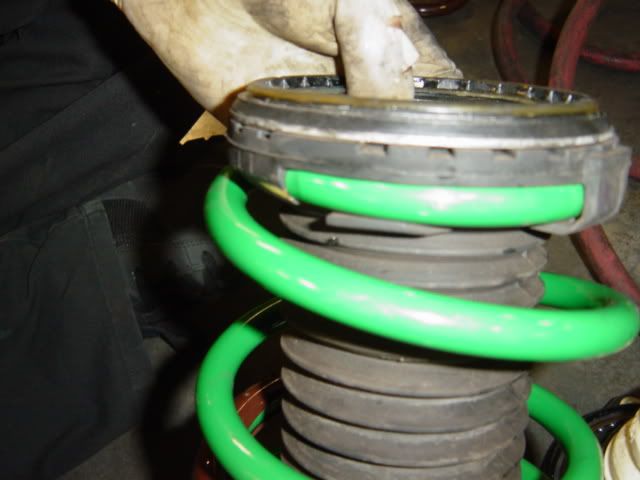 12) Assemble spring by twisting it into the strut cover.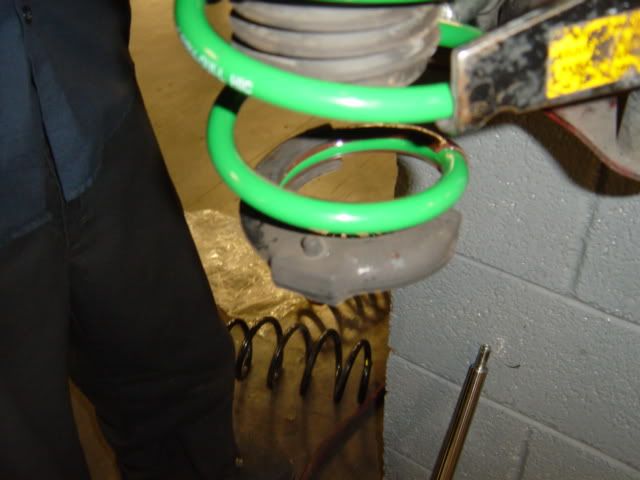 13) Use spring compressor to put strut assembly back together.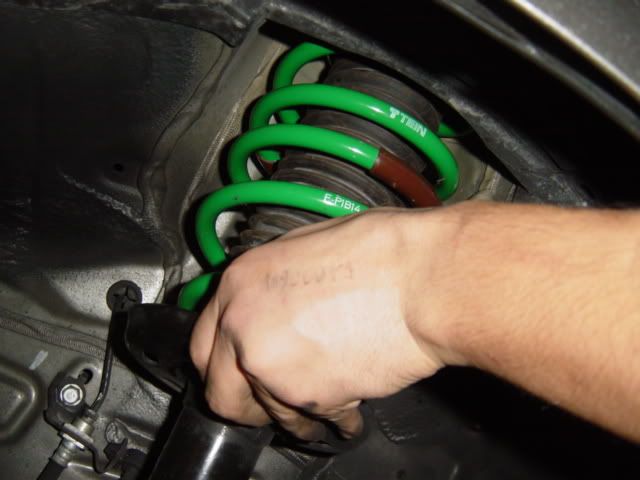 14) Put strut tower back, easier if you had help. Put bolts back holding the top of strut.
15) Put bolts back that link to strut to rotors and break lines with ABS sensors.
[Repeat steps for the other front side.]
REAR SPRINGS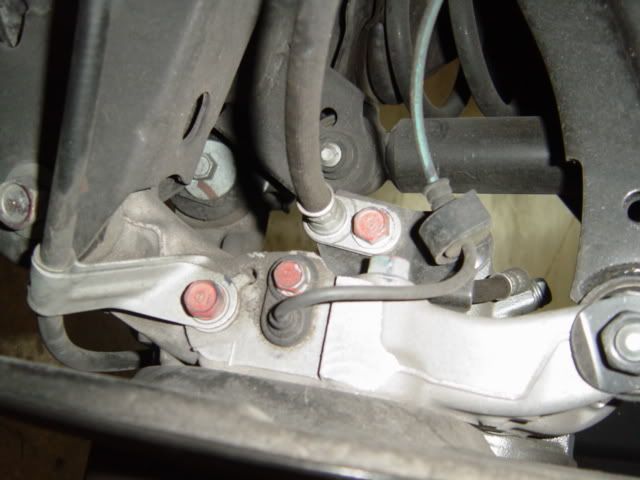 16) Take off bolt holding break line and unclip ABS sensor.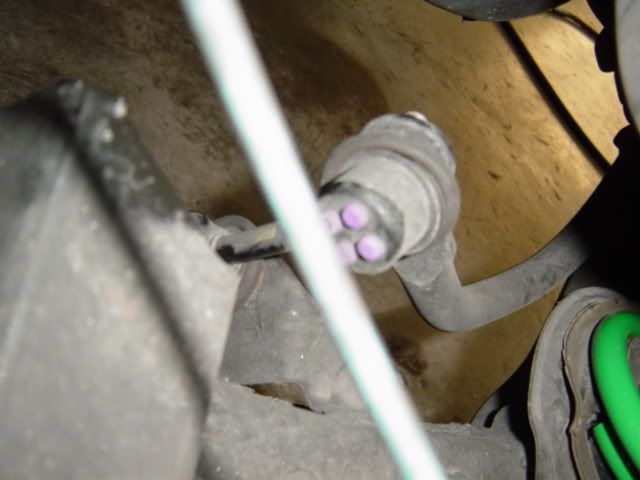 Also take off sway bar link.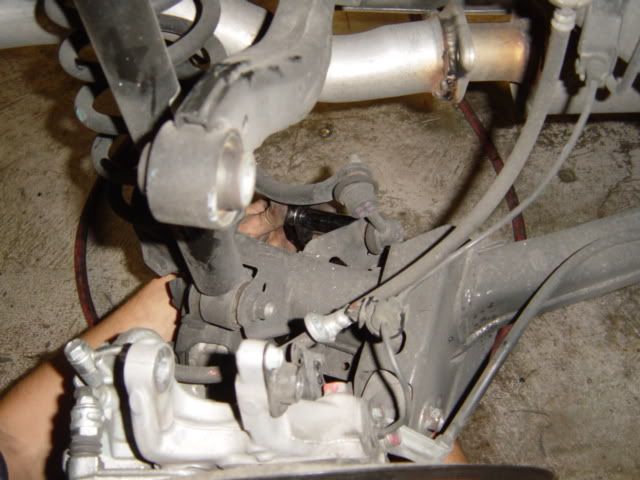 17) Take off bolt from rotor mount linkage to strut tower.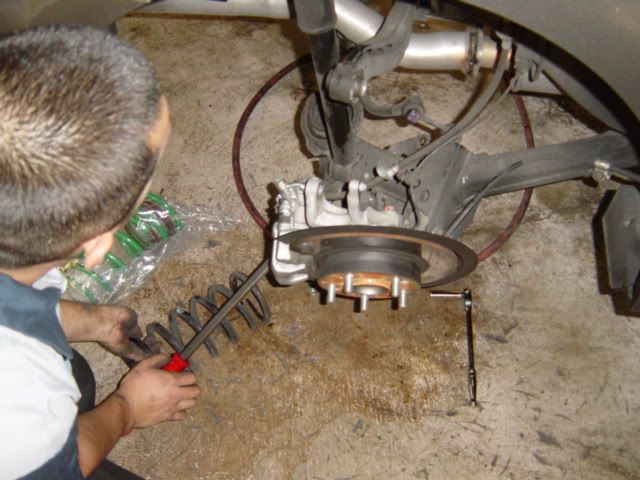 18) This is where good muscle is needed! Use a pry bar to pry down the strut tower. CAUTION…Make sure you head is nowhere near the tower! It comes off fast and hard.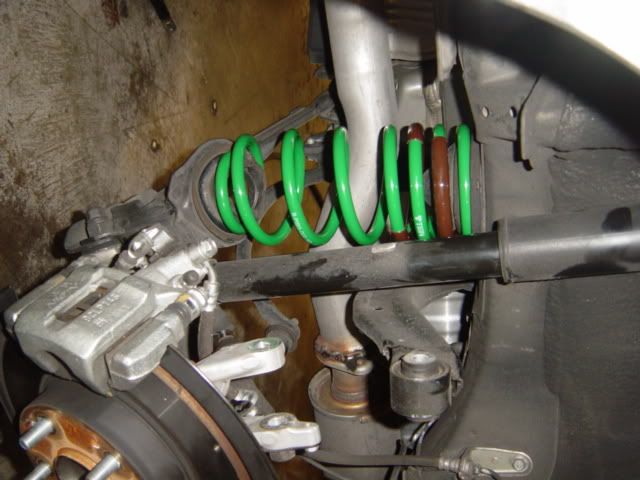 19) Take off old spring and put the new spring in place.
20) Assemble everything back together.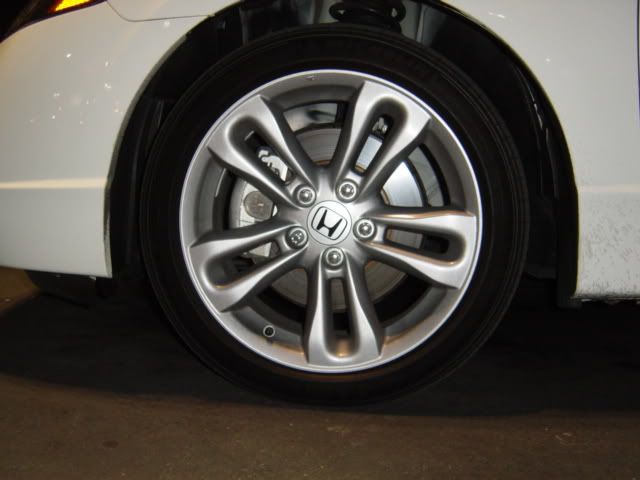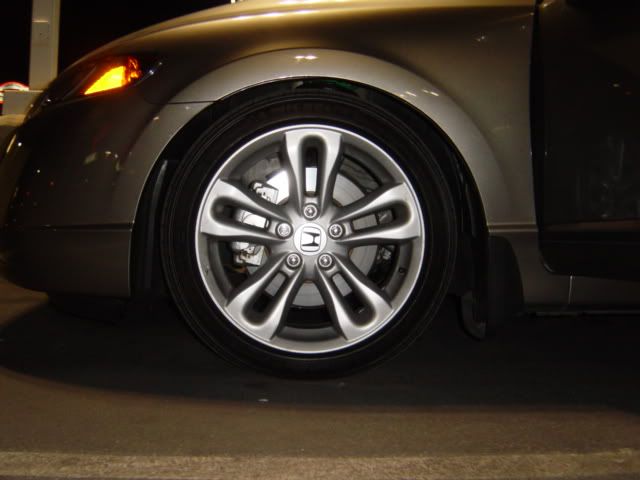 Difference between stock and Tien springs.
Initial drop is pretty decent. Wait +/- a few weeks for springs to settle.
The ride comfort still feels like stock springs, which is what you want.
Camber kit is recommended.
Project time took about an hour to an hour and a half.
Hope you find this helpful.
Thanks Manny for the help!