Discussion Starter
·
#1
·
I had had my doors already sound deadened with eDead and Dynomat Xtreme, but missed the most important part: sealing the holes in the doors.
I believe this separates the rear and front waves.
Recently I ordered a roll of RAAMat BXT, Ensolite and spray adhesive.
After this project I was in awe. My speakers came ALIVE, sealing off the doors made a HUGE difference. Midbass-response is amazing now, my mids really slam. (And these are temporary cheap $50 Eclipse Coaxials)
Another thing I did was Seal off the Trunk. Again ANOTHER must, it stopped all the rattles completely. If I'm in the car at full tilt with the windows up, I cannot hear any rattles. My bass response was noticeably louder, I've never seen my windshield flex so much.
Materials Needed
--------------------
Screw Driver
Flat Head
Acetone
Scrap Cloths
Razor blades
10 backup blades
Scizzors
Cardboard
Duct Tape
--------------------
Step 1: Take the door off (DIY is provided here in the index) Should only take you about 2 minutes once you get the hang of it.
Step 2: Remove the weather gaurd, begin using the Acetone and scrap cloths to completely remove all the oem putty.
Step 3: Clean the doors, gently rub the doors with acetone to be asure they are clean before you begin work.
Step 4: Deaden the inside of the doors, be patient and take your time to reach all the hard to get places.
Step 5: Apply deadener to the outside of the panel. Make sure you DO NOT cover up the screw tips. And DO NOT go outside the door skin. I made that mistake the first time, as you can see I got most of the deadener off and covered it up with electrical tape.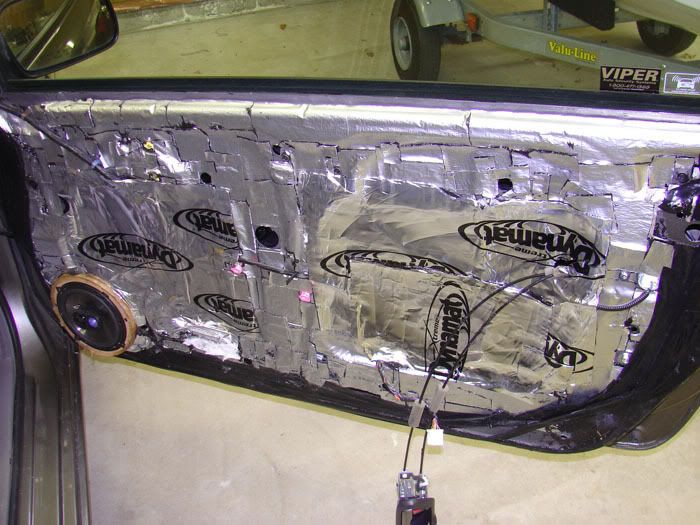 Step 6: Seal up ALL holes. NOTE: I did this step after sealing the 2 big holes.
Step 7: Cut out cardboard to fill in the 2 big holes, then apply deadener to the front of the cut-outs.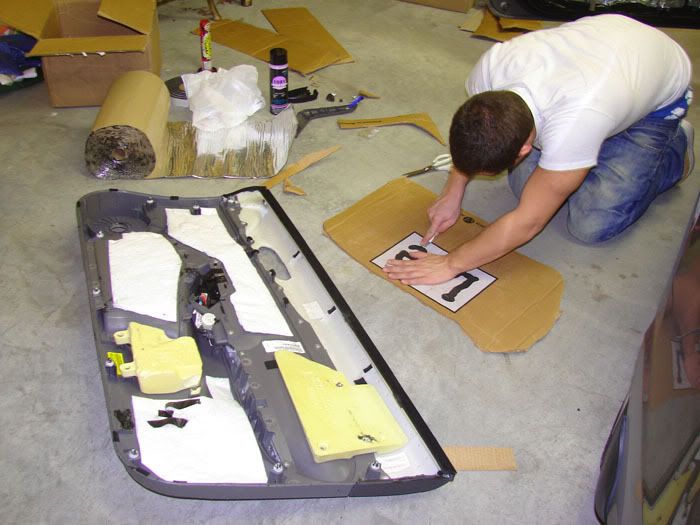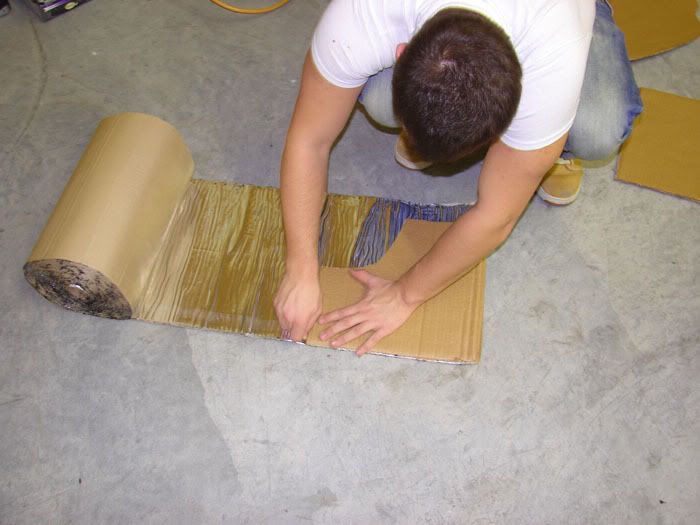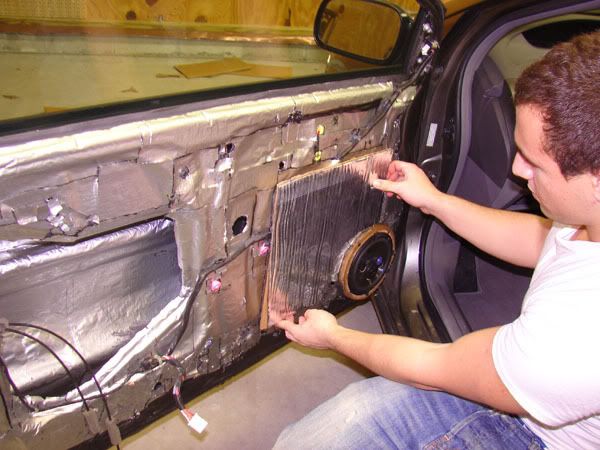 Step 8: Tape on the cardboard cut-outs onto the doors, I applied deadener over the holes before this step to prevent most of the moister from getting to the cardboard.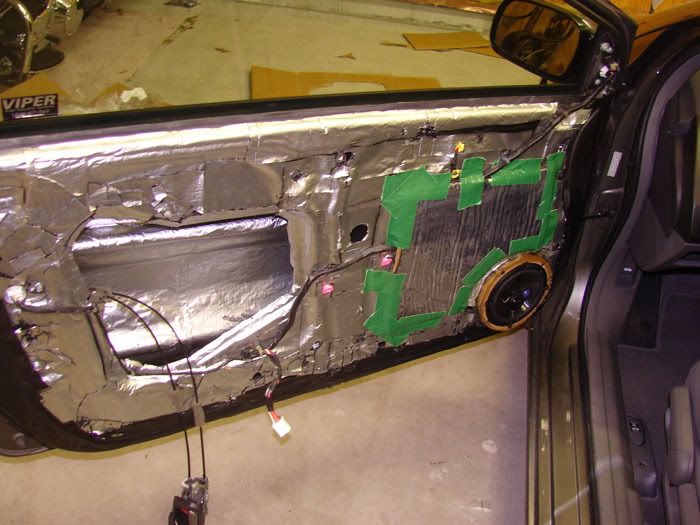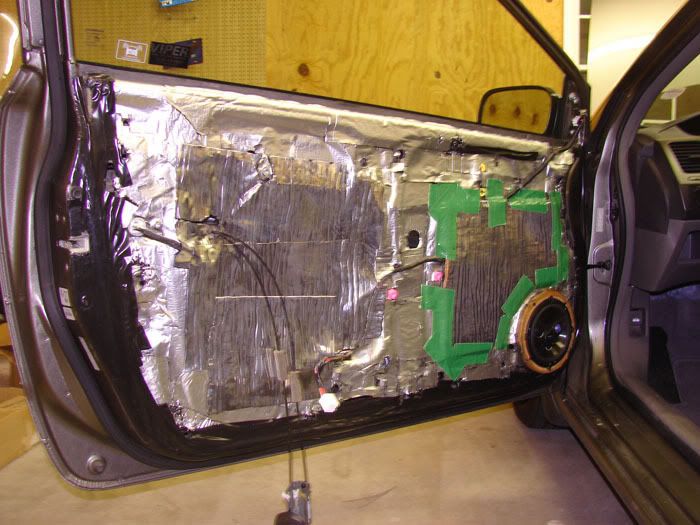 All small holes were covered up.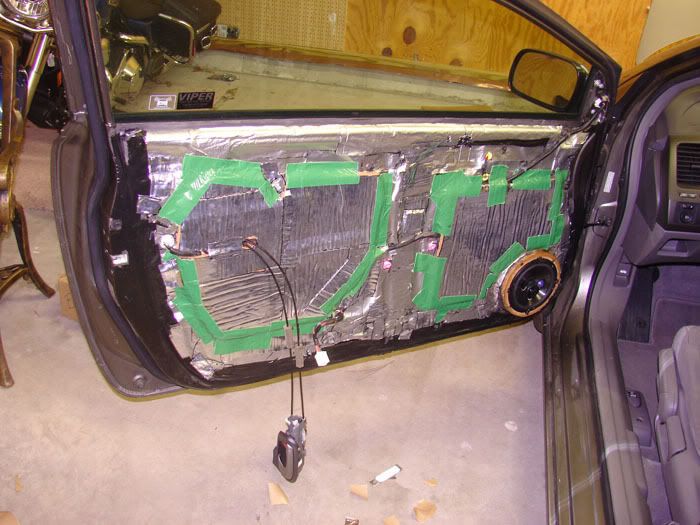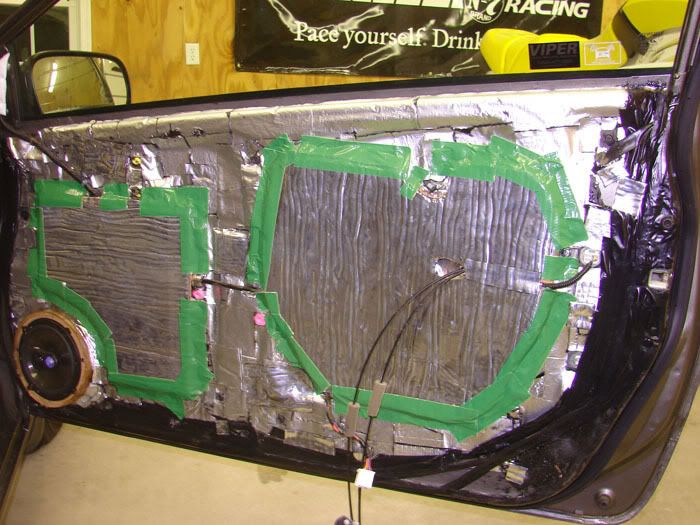 Step 9: Begin to apply Ensolite. I did mine in several large chuncks and small trim around the panel. NOTE: To hide my mess of deadening outside the door panel, I applied Ensolite over that area.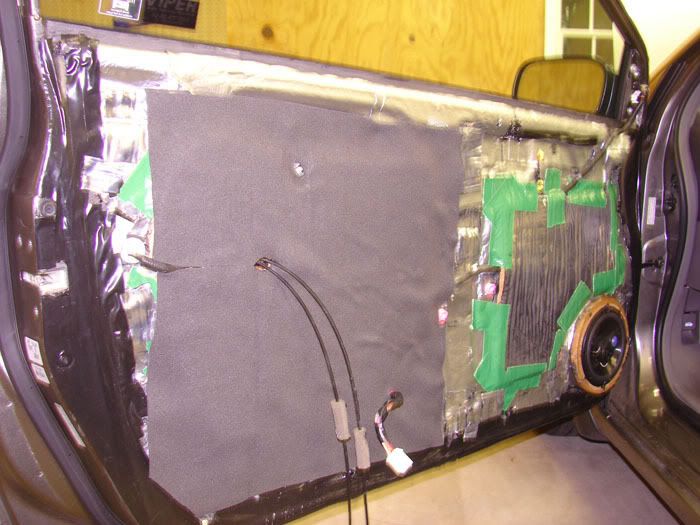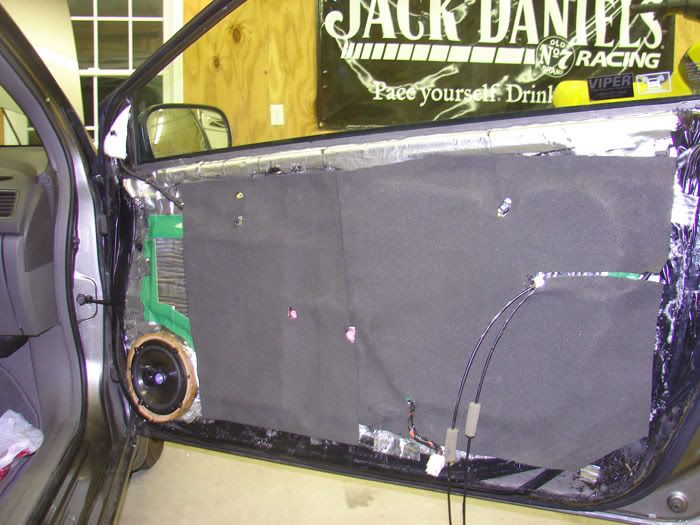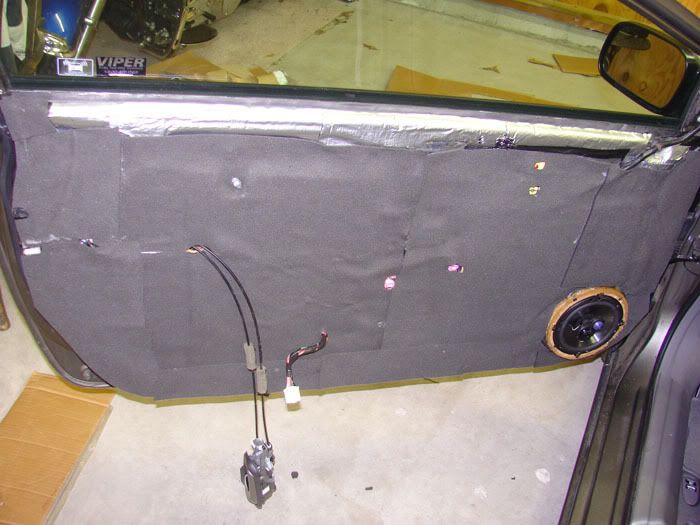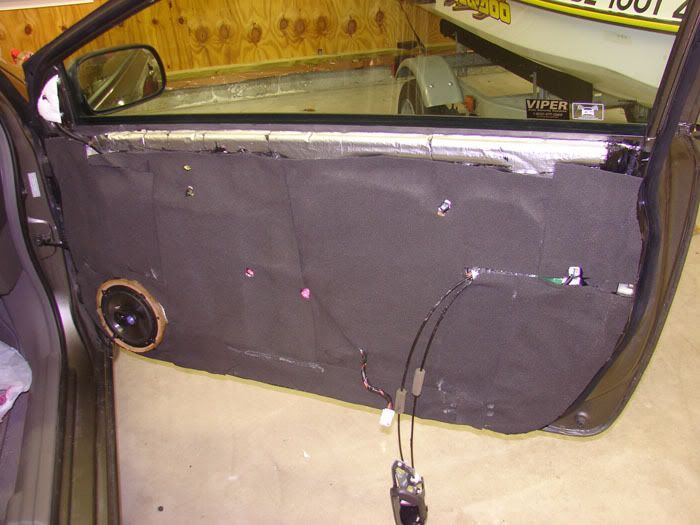 The Trunk. NOTE: I applied 2 layers of deadener and used cardboard to seal off the holes again. There is weather stripping around the trunk lid to eliminate any rattles.