I know there is a tut for this already in the lighting forum.. But it doesn't show any pics or video's and mine does.

And as a warning... I am not responsible if you cook your headlights too long and ruin them. I am no way an expert (nor my friends) and this guide is only to be used as a reference (hoepfully a good one). If you have anything to add that can make this tutorial better, plese let me know and I"ll make the changes!

DIY: Clear corners on 07 Civic SI Sedan
Tools needed:
At least 2 buddies.
Flat head screw driver
Phillips screw driver
10 mm socket w/extensions (at least 10")
T-30 torx wrench
Oven set at 225 degrees
Clear RVT silicone (optional)
Some gloves (optional for when the headlights come out of the oven)
Time needed:
3-5 hours depending on how hard/fast you work.
A tip: Keep all the bolts/lil plastic pieces in here. That way you won't lose em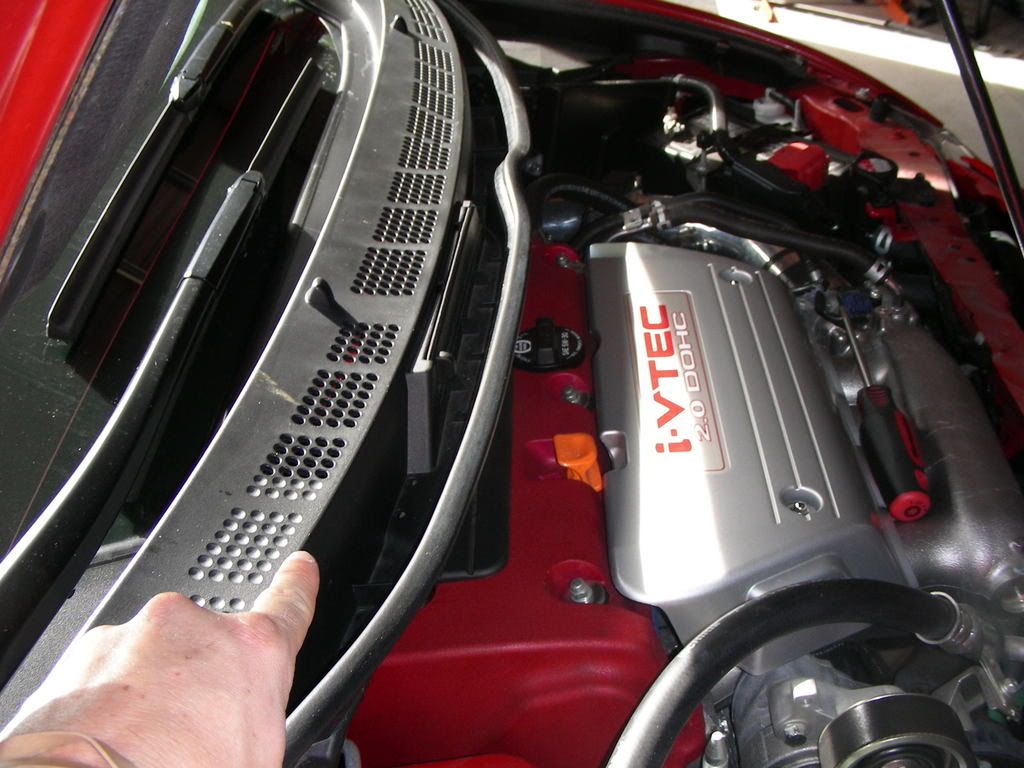 Step 1:
Find your car, gather your tools, get your buddys and get ready to have some fun!
Step 2:
Get your car on jack stands or car ramps.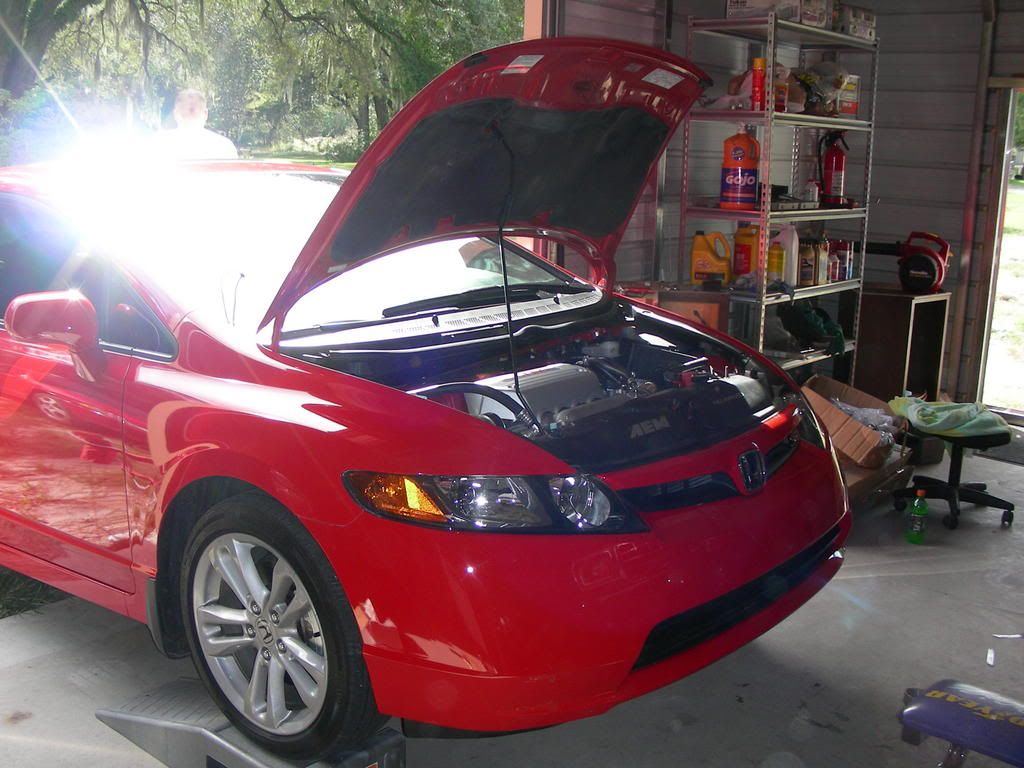 Step 3:
Remove fan shroud/radiator cover thingy.
Use your flat head screw driver to remove the 2 plastic push pins thats holding it on.
Also, be sure to remove the plastic pins at the corners so you can take the piece off.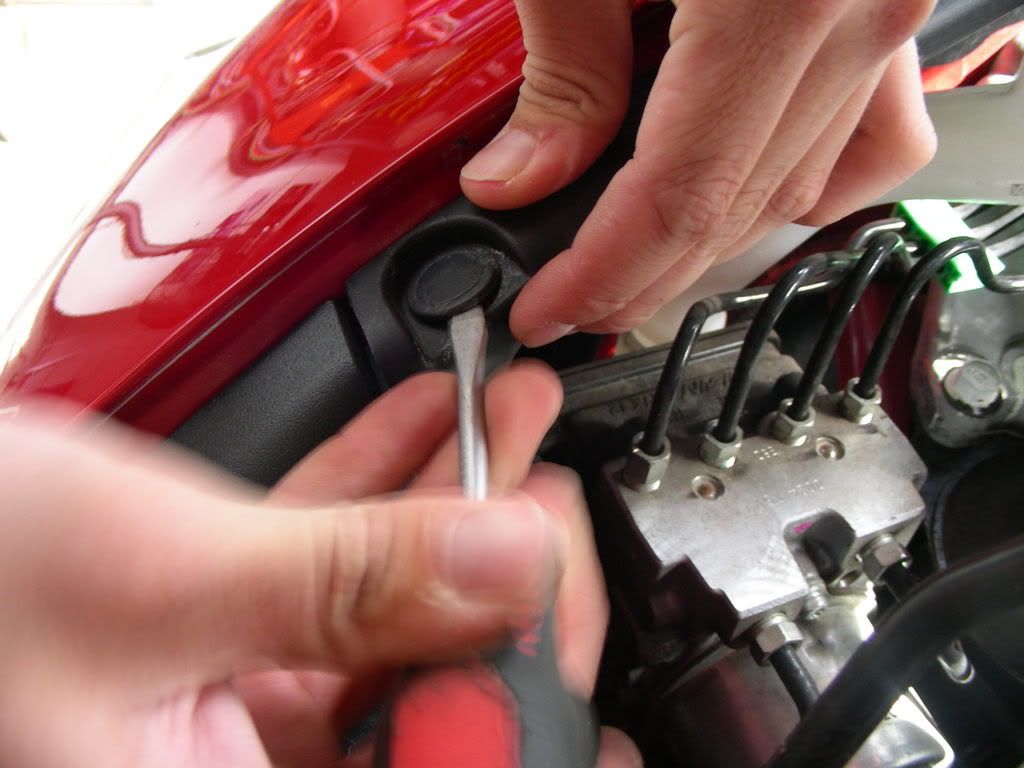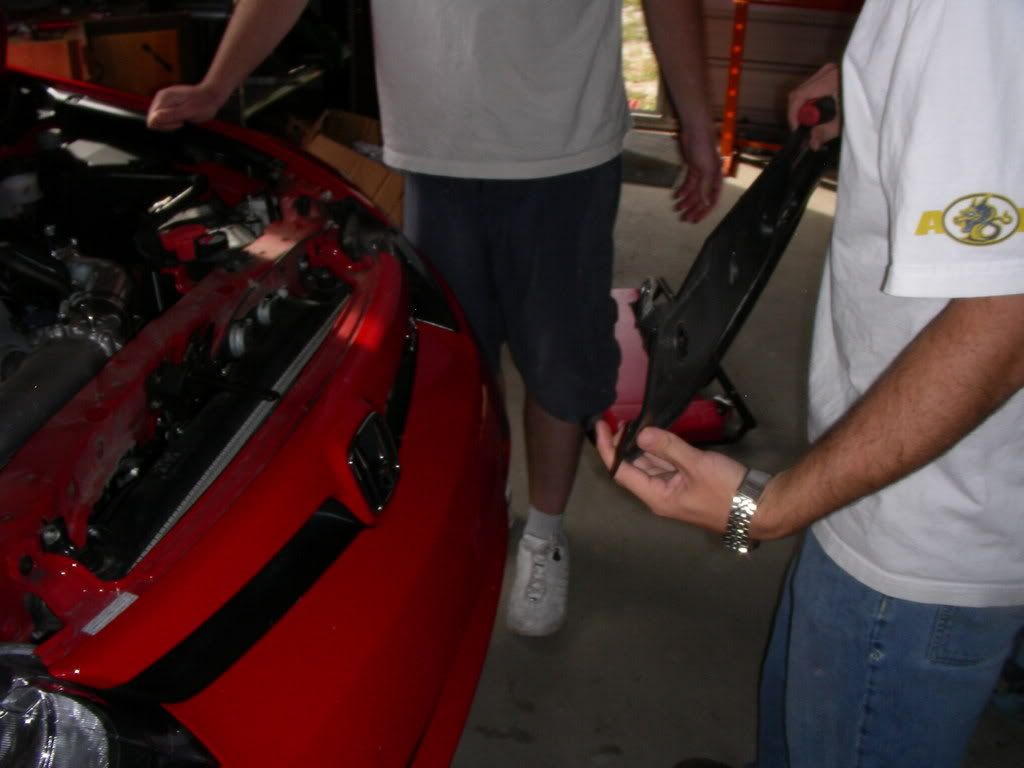 Step 4:
Remove the 2 torx bolts attatching the grill.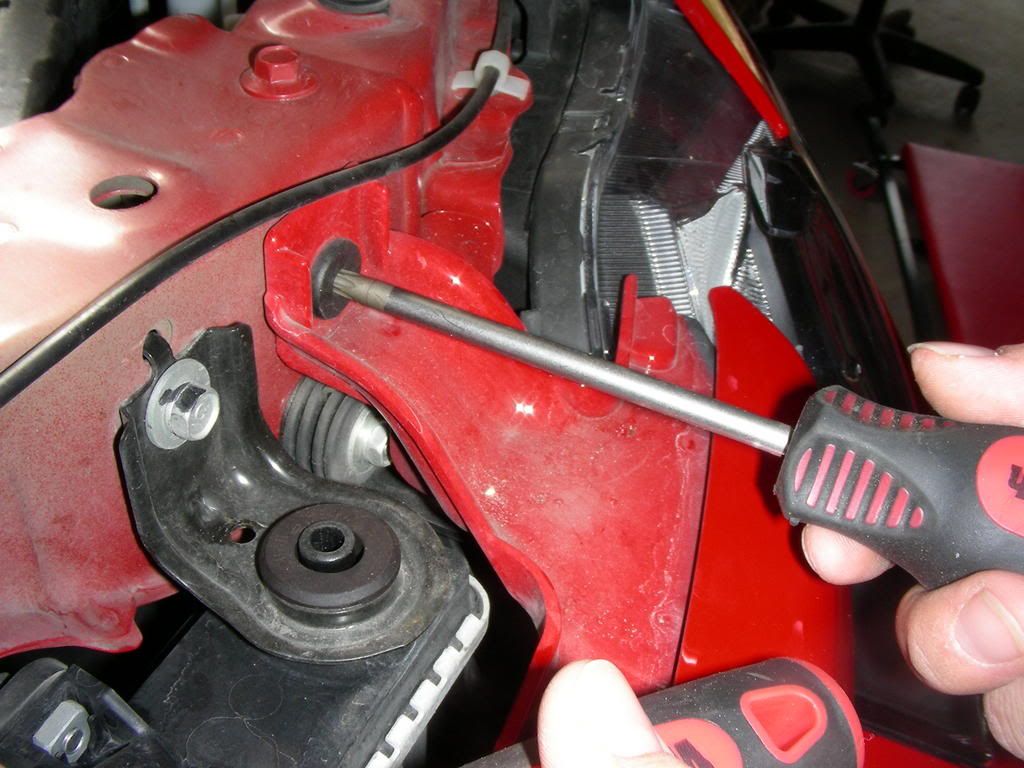 Step 5:
Using the phillips screw driver, remove the one screw that is in the fender well that supports each side of the front bumper.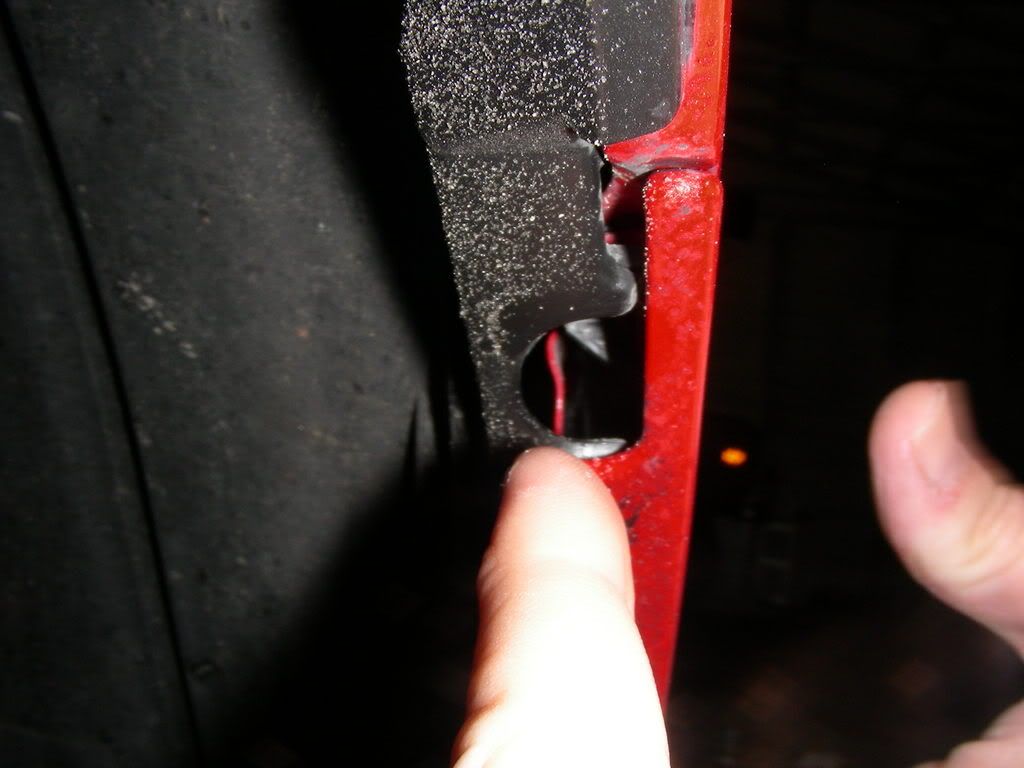 Oh and don't do this....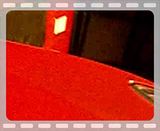 Step 6:
Get yoru buddy and remove the bumper!
You'll end up with this!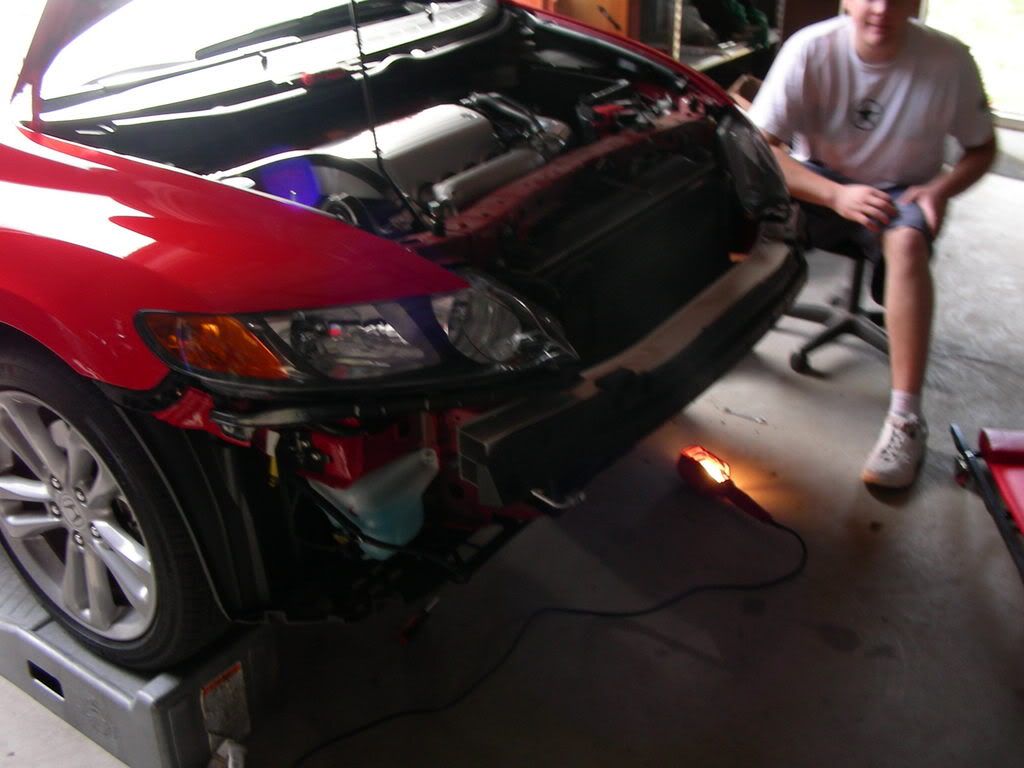 **Note** When your removing the front bumper, it fastens in the center is just by some little tabs that you pull. So it takes a lil bit of grunt to seperate them, but its what you've got to do.
Step 7:
Time to take out the headlights. Remove 4 bolts that hold the headlights in. 10 MM socket needed. There is one more bolt that I didnt get a picture of, but it holds the bracket to the bottom of the headlight.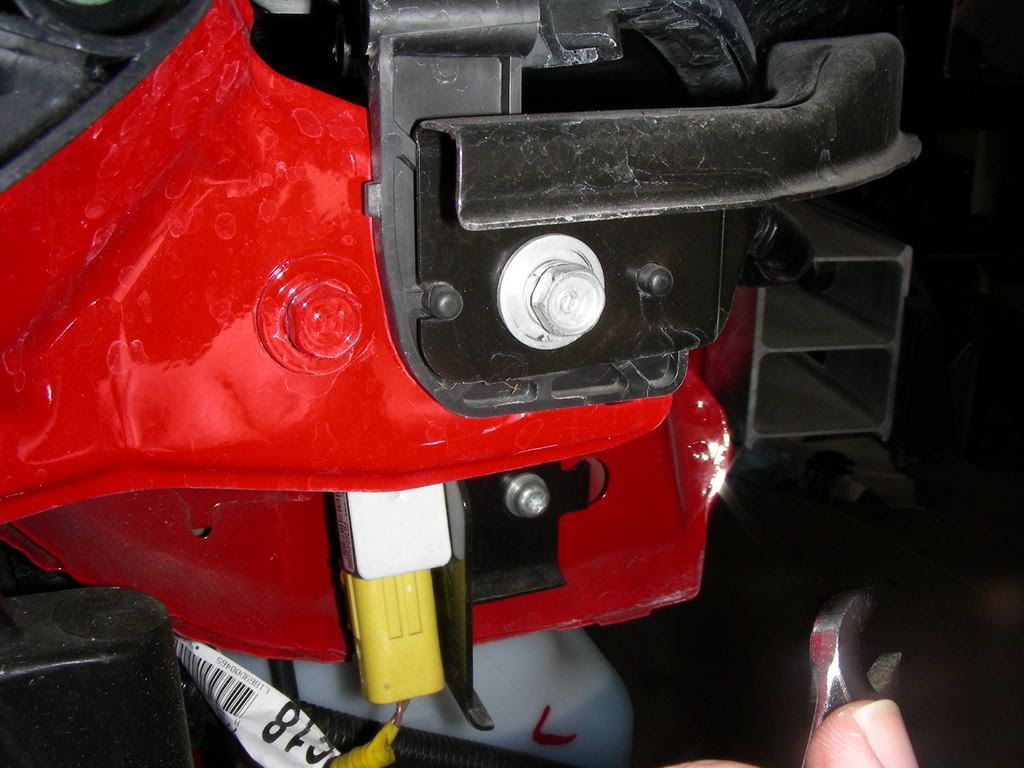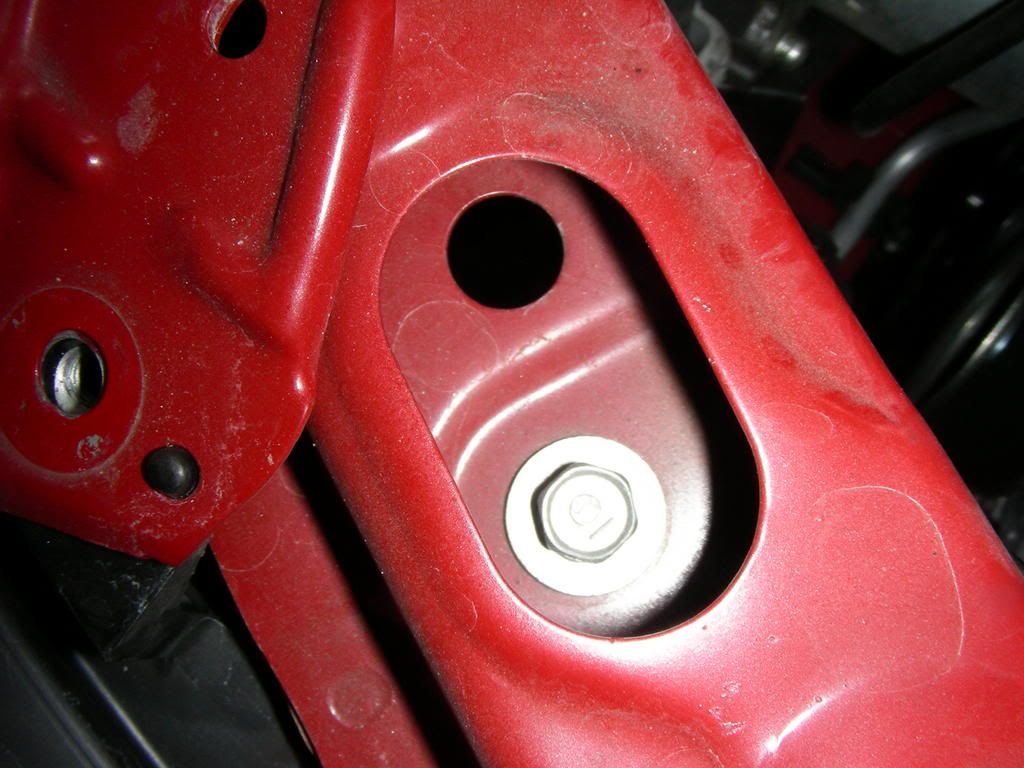 You can kinda see it, but this olt is hidden.. Gotta use your extensions to get it.
Step 8:
Remove the headlights. Pretty straight forward.. You need to remove the plugs off the bulbs and then just wiggle the headlight out. It's not the easiest thing to get out. Just be careful not to scratch the paint or crack the lense or anything dumb like that.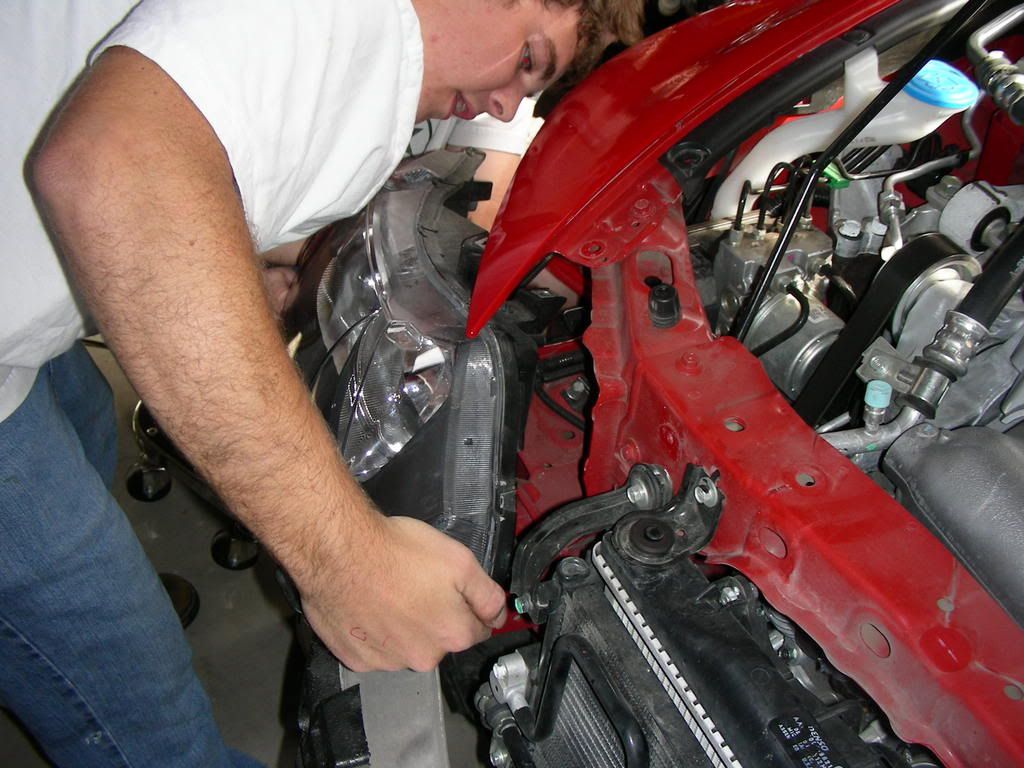 The harness is connected to the housing by this little tab thing.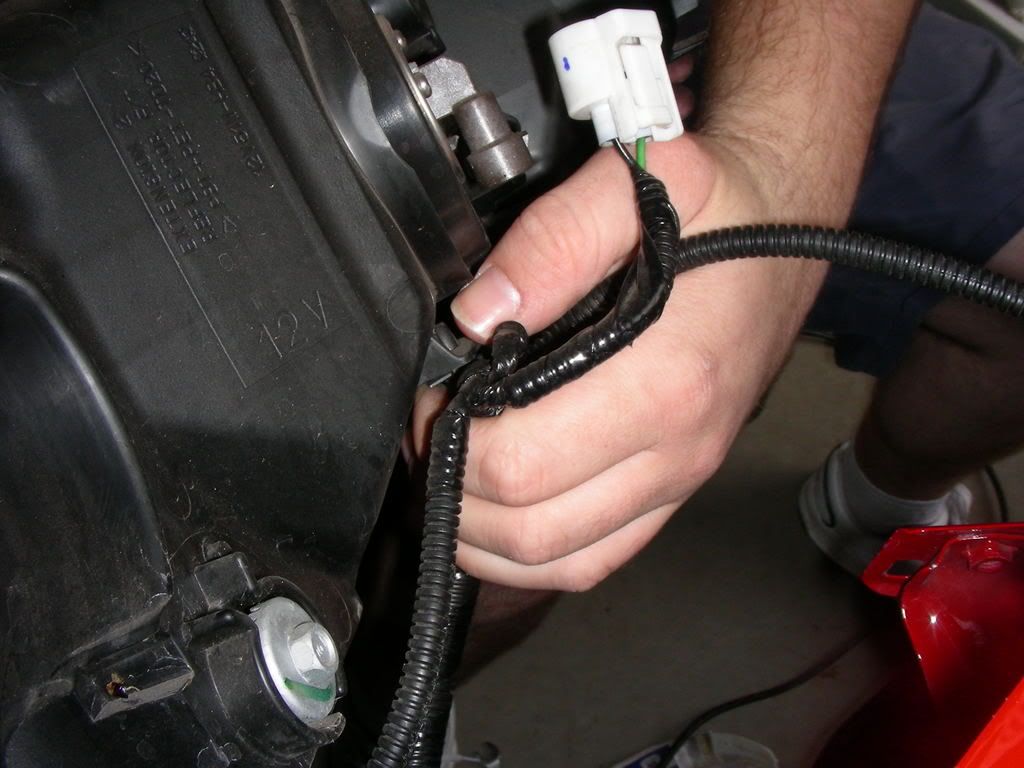 And just for reference, here's the order the plugs conenct.
Step 9:
Find your oven (electric is what I used) and set it to 275 degrees. Remove your bulbs and the little gray grommet on top and set them aside, being very careful not to touch the glass on the bulb.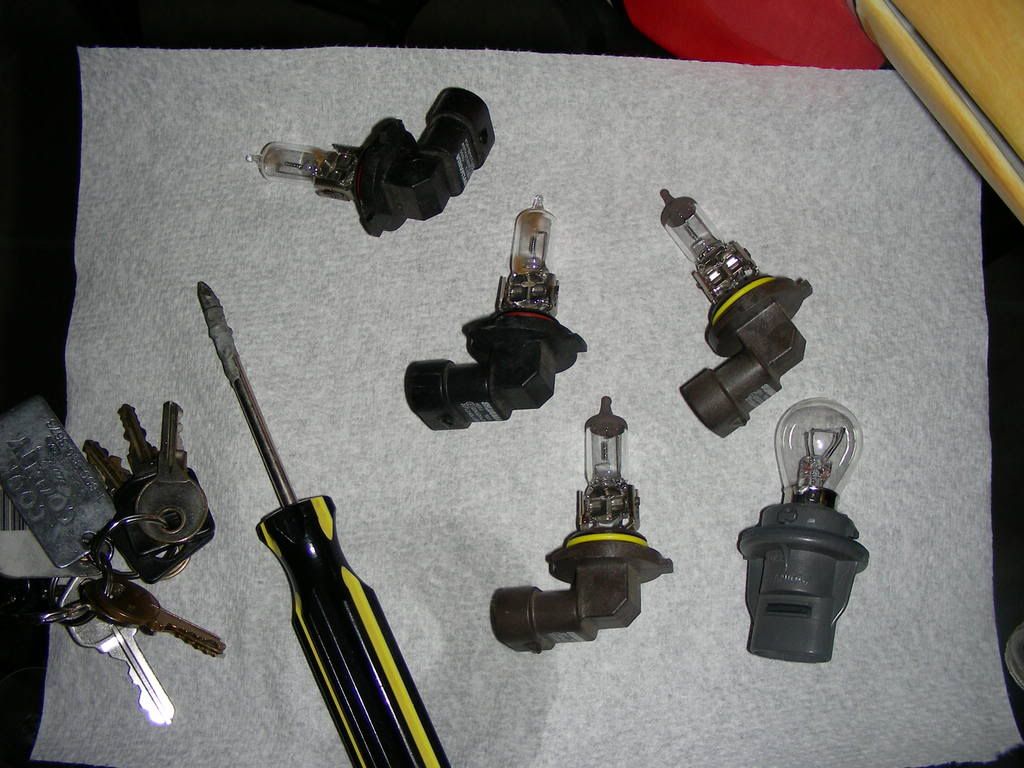 VERY IMPORTANT!!! DO NOT LEAVE THE HEADLIGHTS IN THE OVEN LONGER THAN 5-6 MINUTES. I LEFT EM IN FOR ABOUT 6 MINUTES. IF YOU MESS UP AND MELT YOUR HOUSINGS, ITS NO MY FAULT!!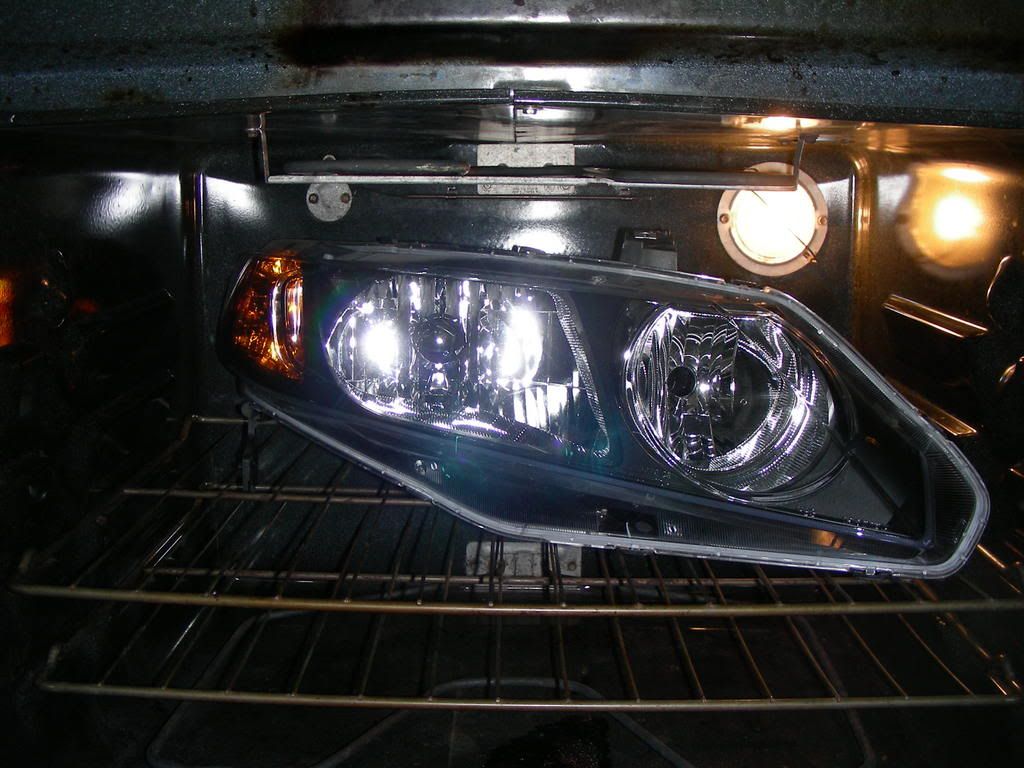 Step 10:
Pull your headlight/s out of the oven and work quickly. Using your flat head screw driver, pop the tabs (don't break them) and seperate the headlight lense from the housing,o yeah and make sure your buddy is not doin something stupid aswell like mine was by removin glue off tha headlight,like i didnt want.
reference video.
Step 11:
Time to remove the yellow stuff from the headlights! You'll need to rermove 2 phillips screws. There's also one little tab, qhich, I broke on both of the headlights, but they really don't do anything so I would'nt worry about it too much
Pointing at the lil clip you're gonna break.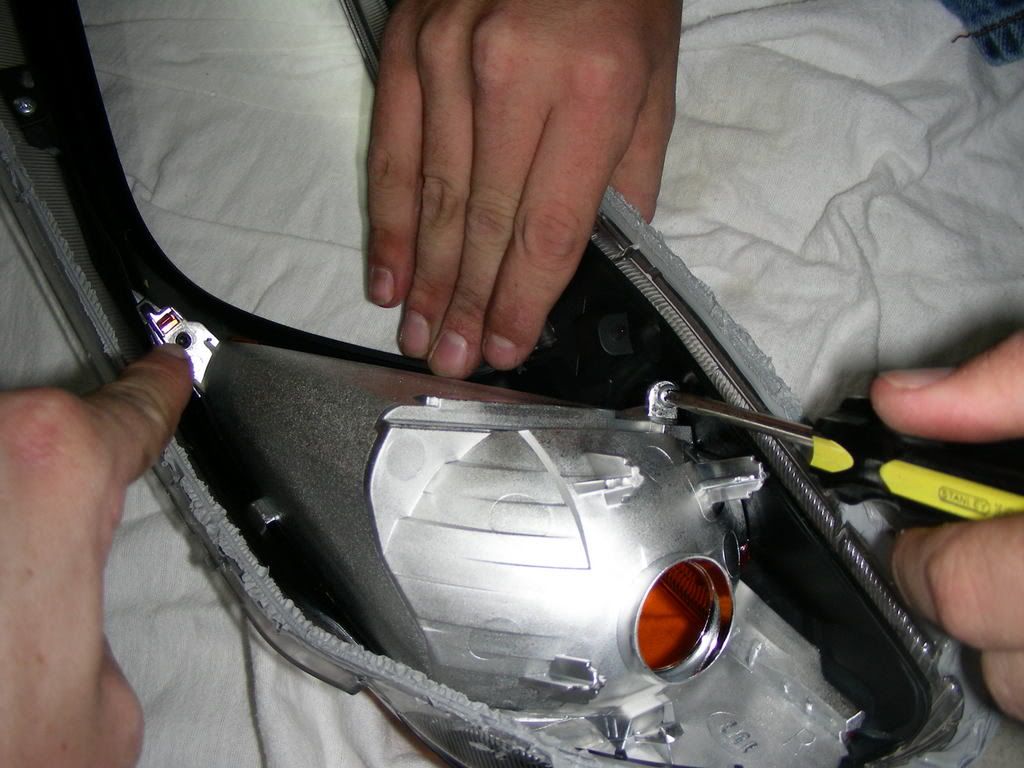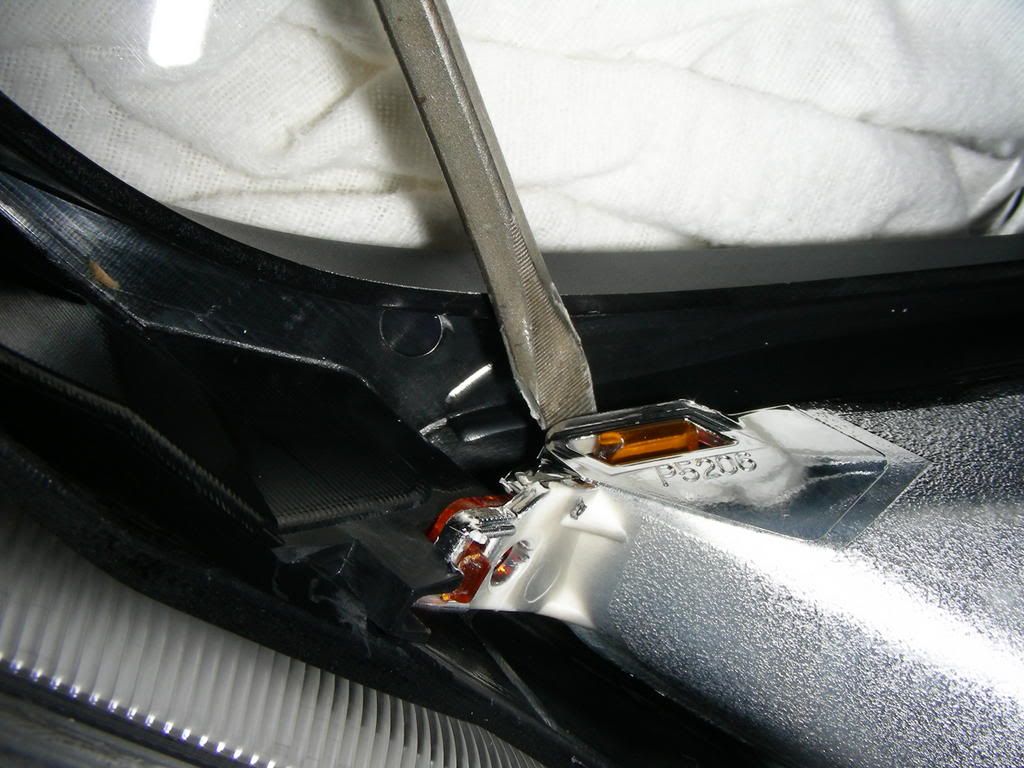 And the broken tab.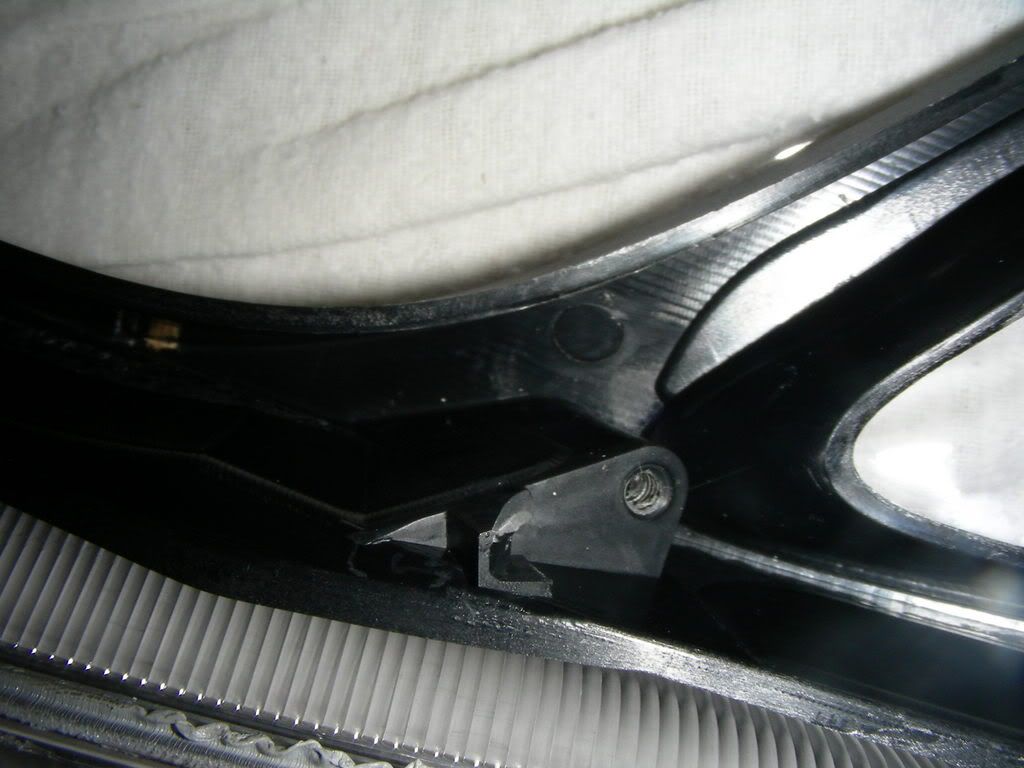 Ta daa!!!
Step 12:
Re-assembly,u can either remove all the glue and add new clear sealant or do what i did and just heat them back up and stick em back togeather . Reference the video.
And here's some side by side pics with and without the yellow corners..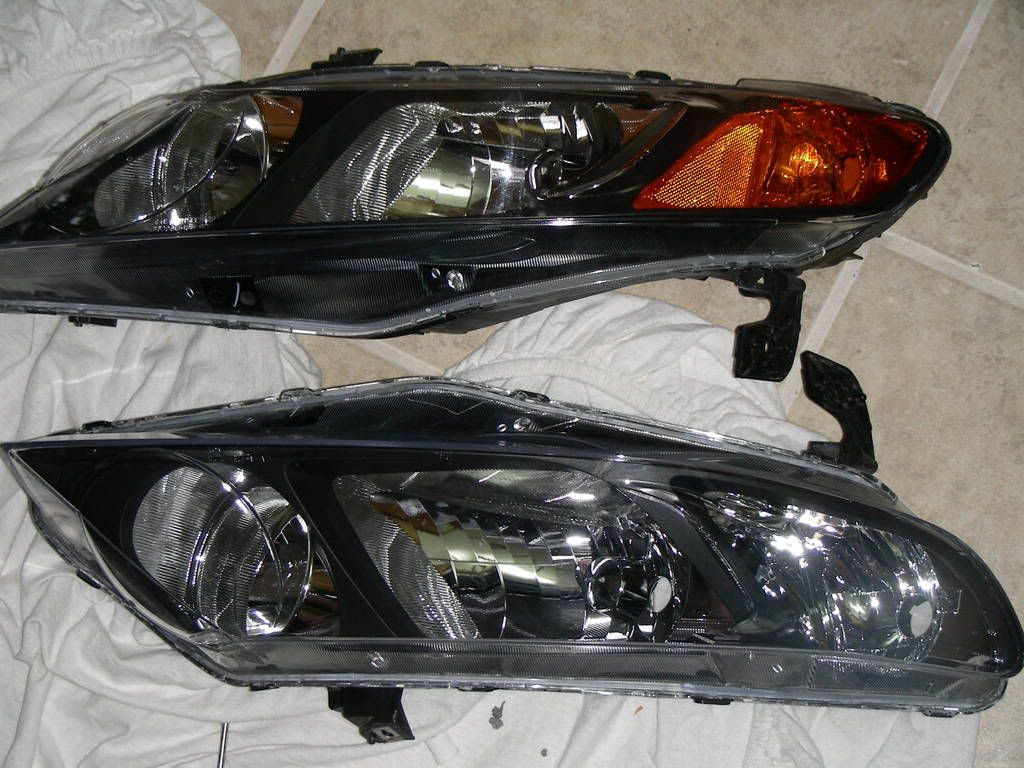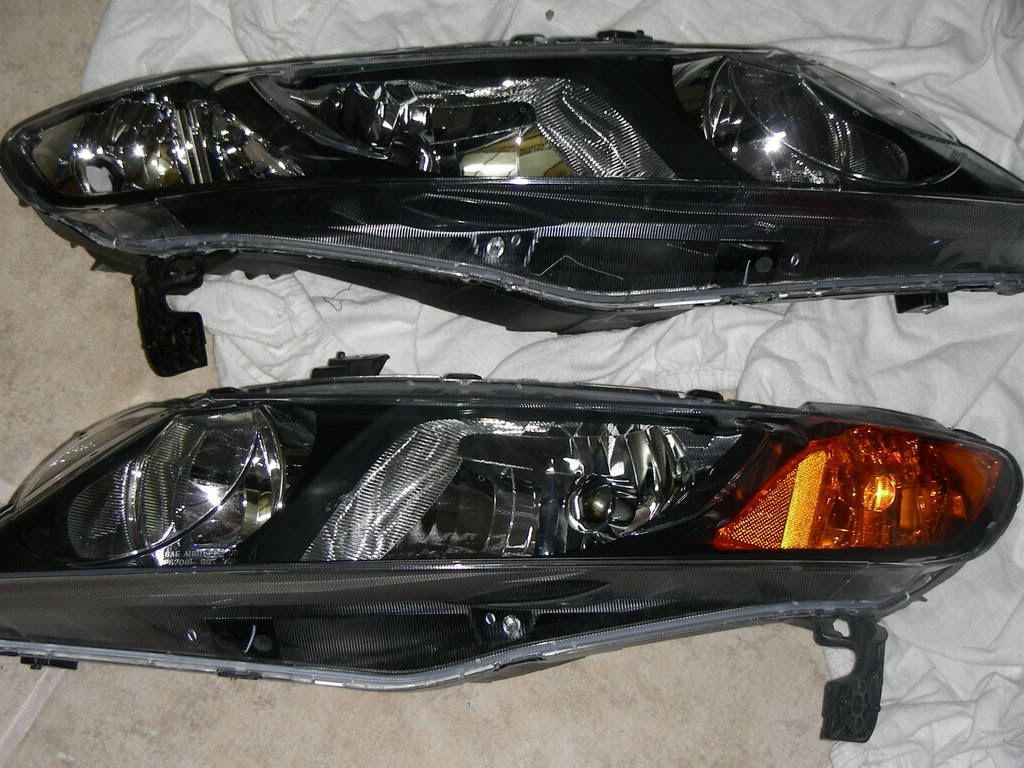 Step 13:
Backtrack and re-assemble the front end of your car! You must re-install your headlight bracket, then the headlight itself.
Reference video plz
Basically, thats it. Just do the reverse of what you did to take everything off.
What does the end result look like?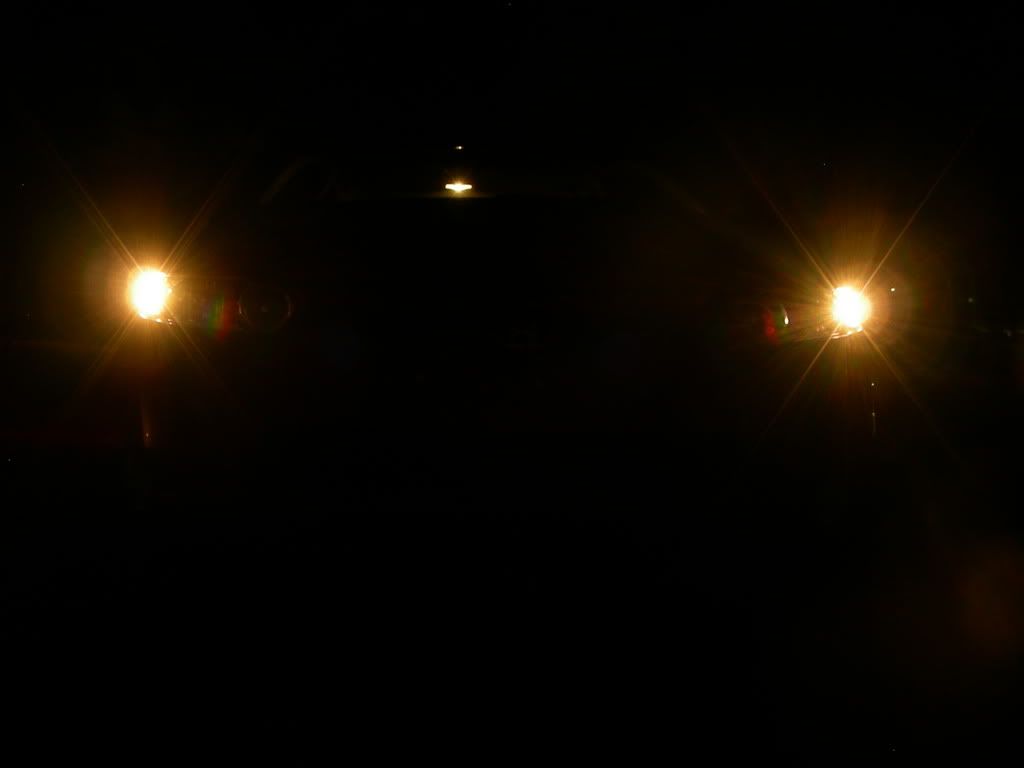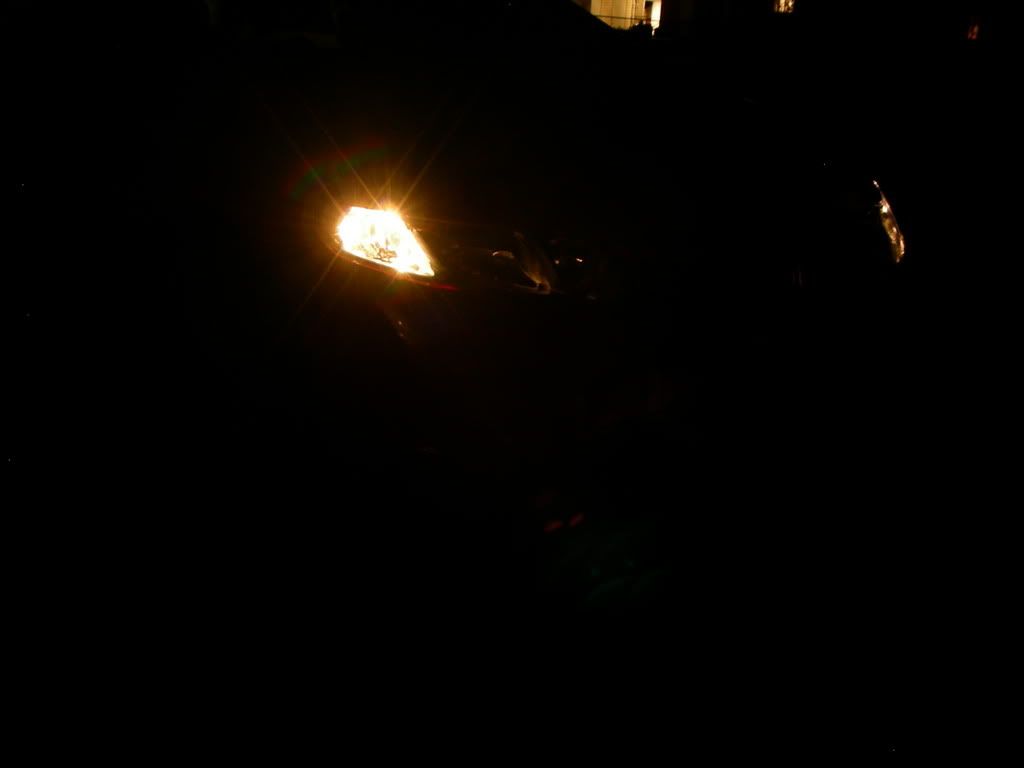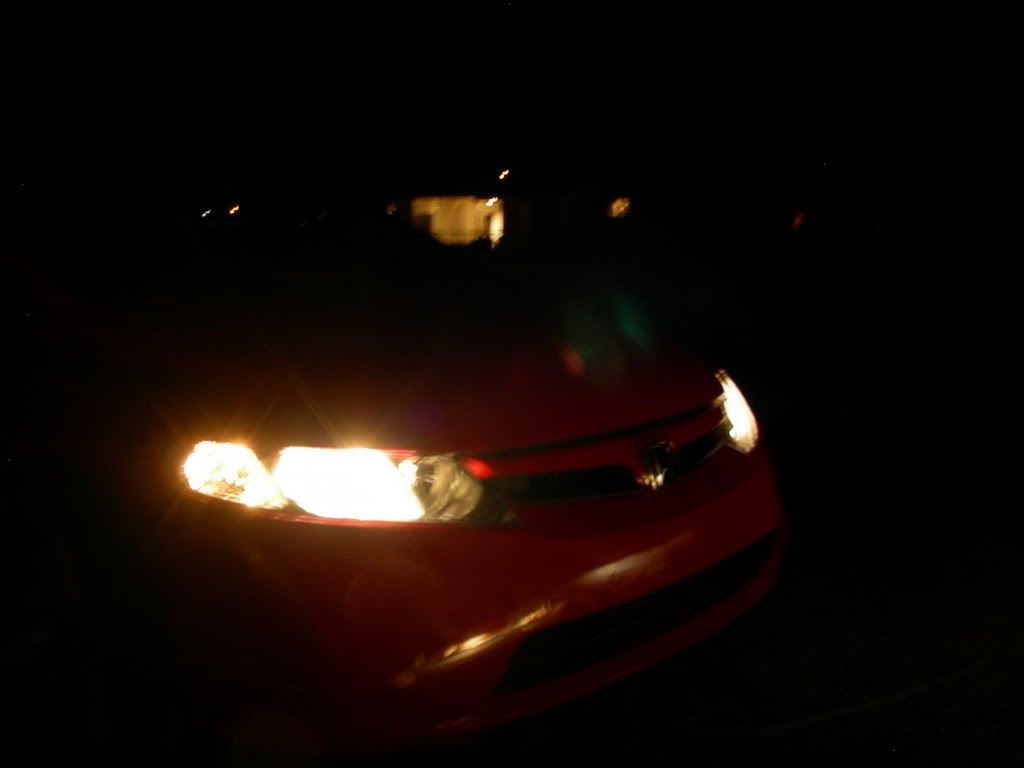 Daytime pics will be up tomorrow!
Enj0y!