I know there is a DIY on this but this is a much easier 'how-to' for those who have a lil more know how and know how to use your tools!
Overall the install was fairly easy. This is my first time working on my fa5 besides installing my kn sri and flashpro. which were both super easy. ..........overall total install time was just over 2.5 hrs.
First, i took some time to look at the engine intake and tb and its supporting hoses/plugs/bolts. since its my first time, i took a couple mins to look under the intake with a light and mirror. so i said, hm, ok, lets do it! i gathered my basic hand tools and i was ready to go. so here are the pics and my notes.
first pic is of my compartment. heres a before shot of engine.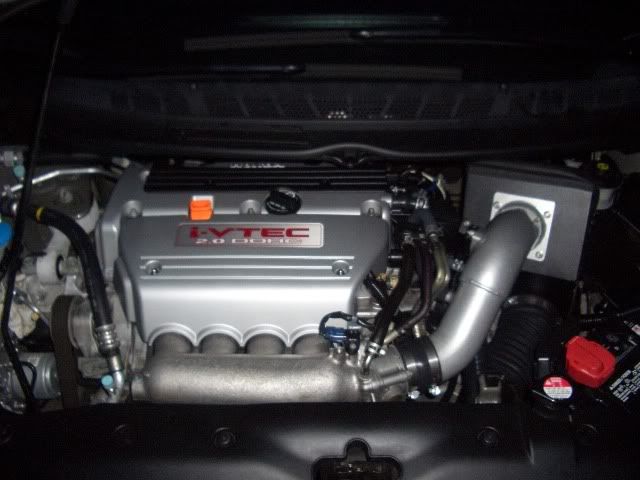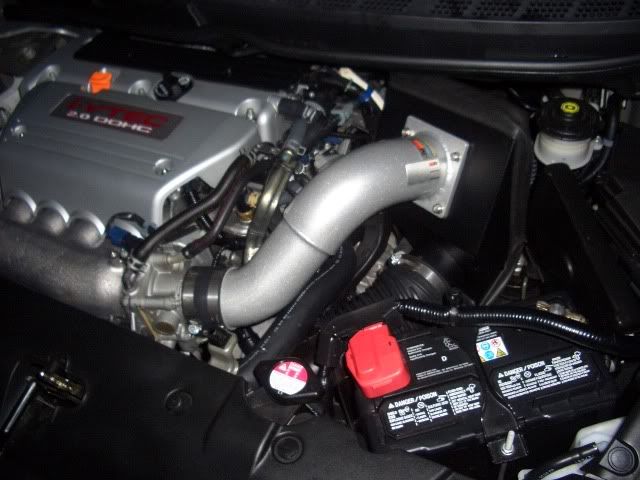 the first thing i did was remove the vtec cover and unbolted the ground bolt. i usually bolt up my bolts back up to prevent them from getting lost. then remove your aftermarket intake as normal.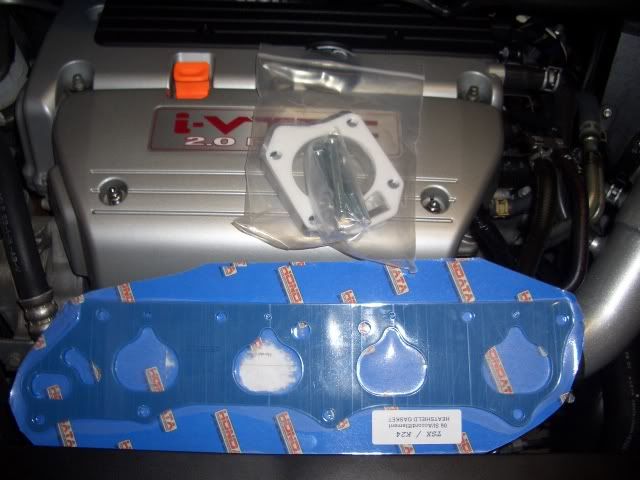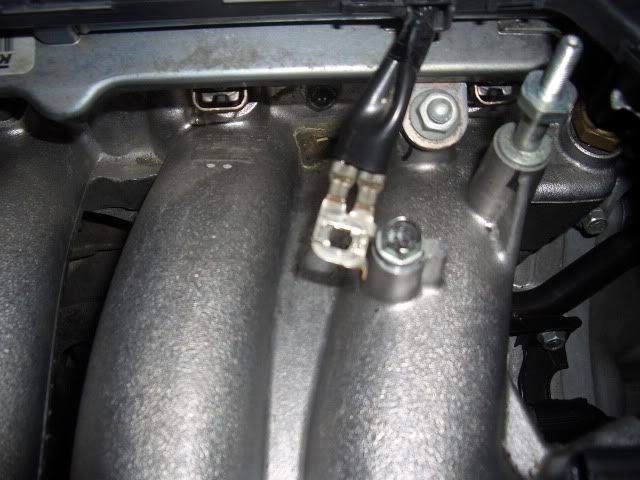 then i focused on the tb. i decided to unplug the intake plug pictured and remove the bolt that holds that wire. and then i removed the vaccum hose next to it.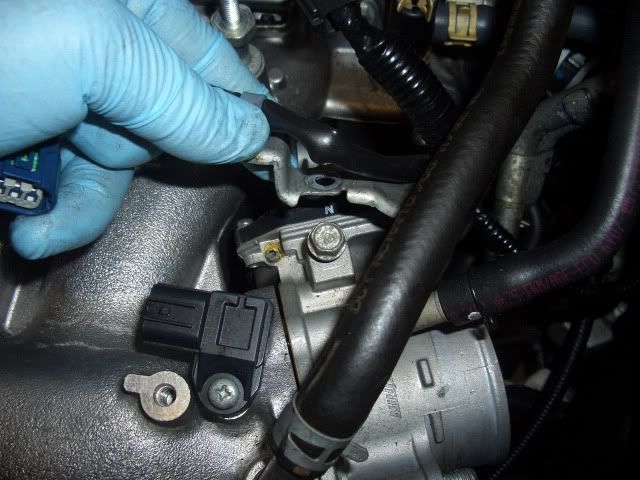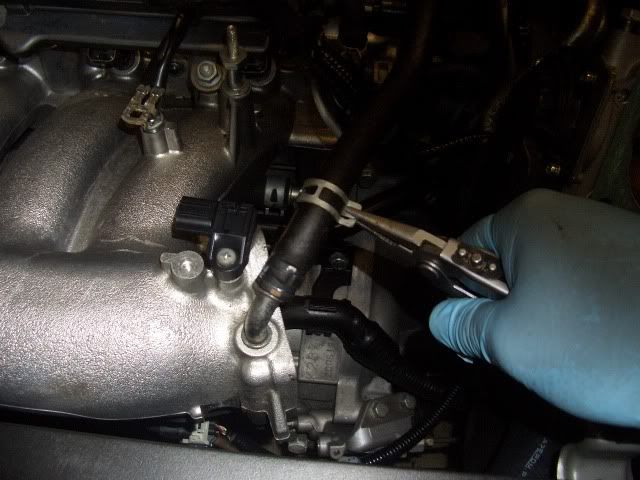 i unbolted the tb bolts and nuts to prepare for removal. and also popped out the wire underneith it as shown.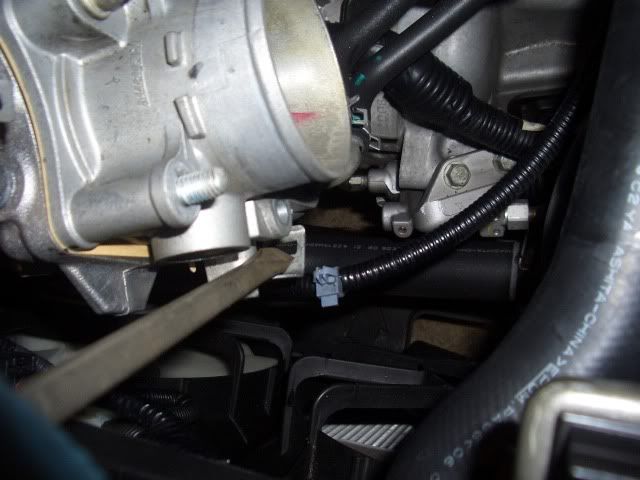 then remove tb and swing it over the coolant hose. its safe! then begin to use the bolt/wrench meathod to remove studs! its easy. they do get stuck on studs so i held mine with plyers and unbolted one of the bolts to remove them from stud.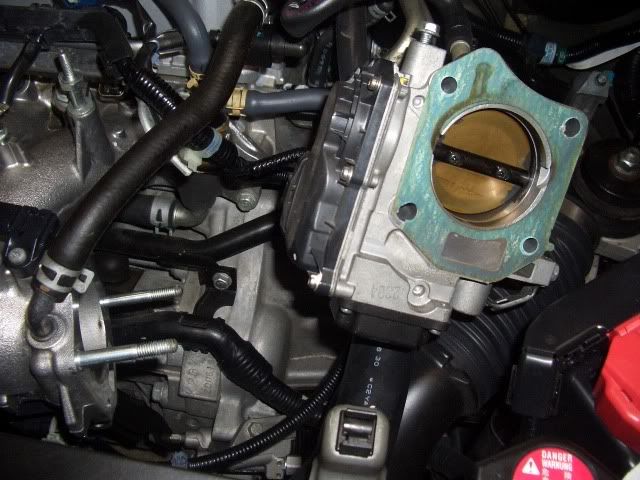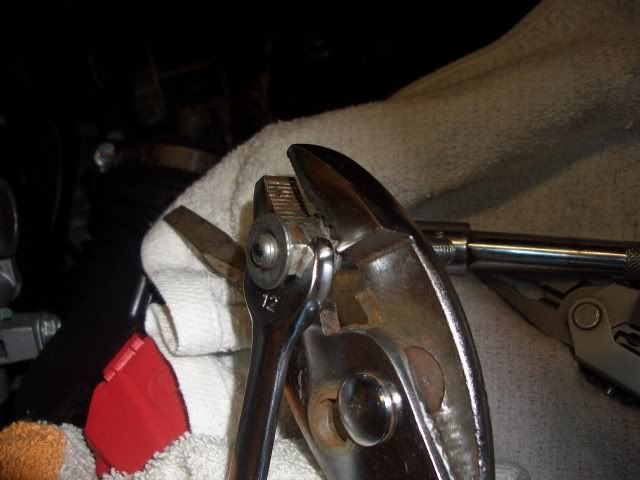 next i proceded to prep the fuel rail for removal by unbolting the two supporting nuts and setting them aside. the cowl is a nice place.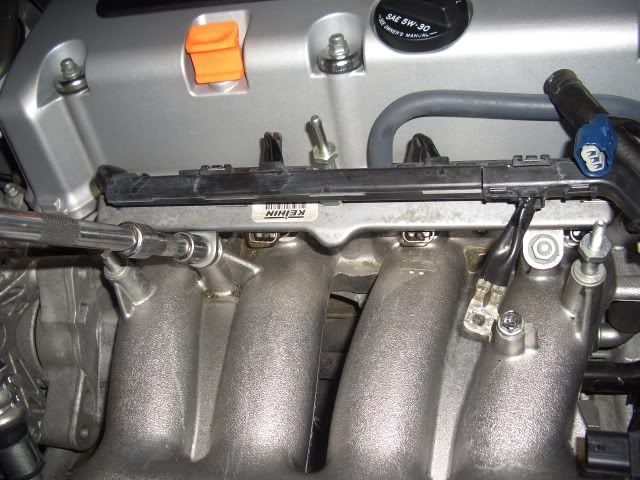 then i started to unbolt the nuts/bolts to the intake itself. double wrench trick works well if you cant fit a socket there like this pic here. dont forget your magnetic tool!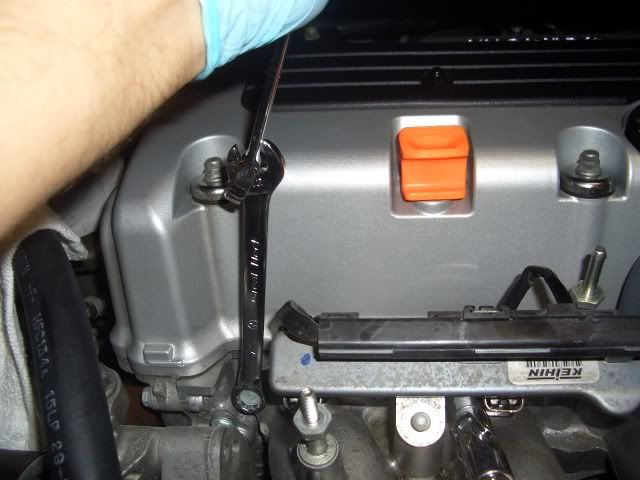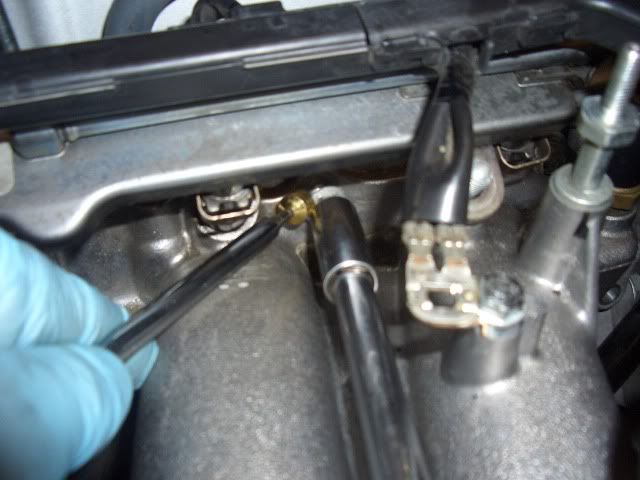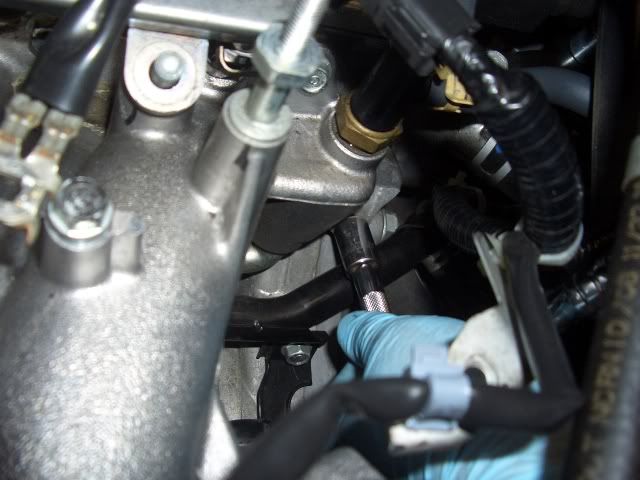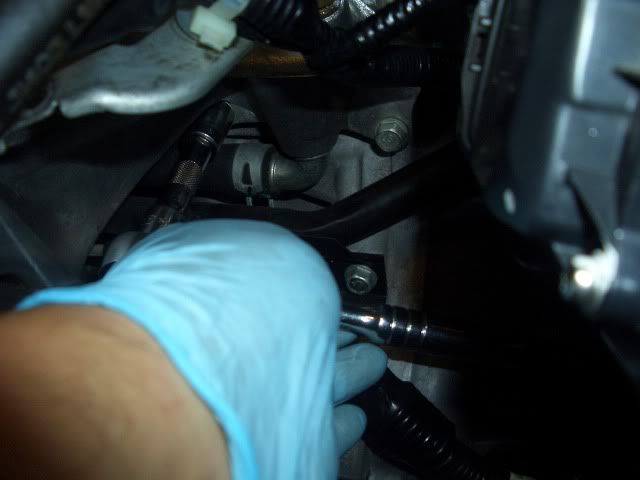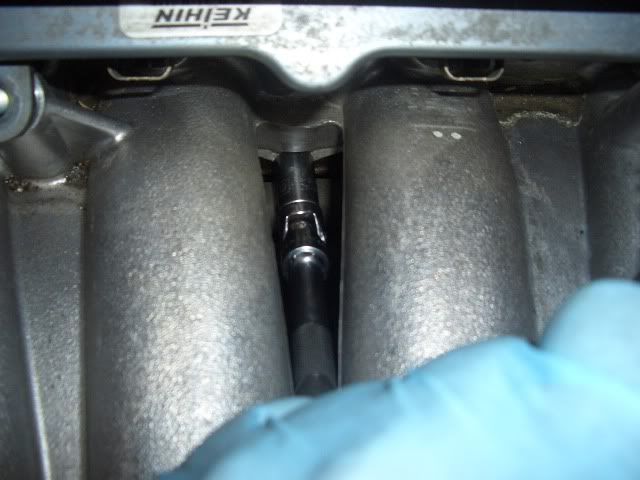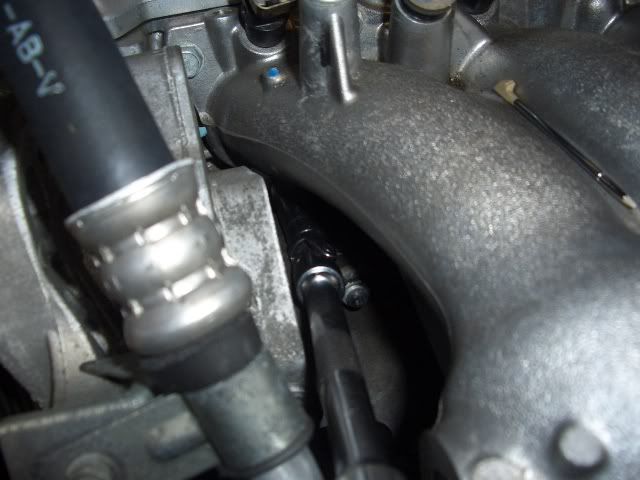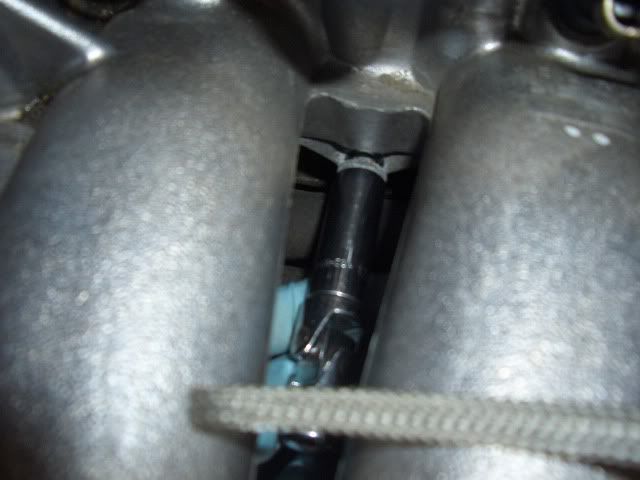 after you get the last bolt/nut, remove the gray vaccum hose behind the fuel rail from the right side. remove it from the plastic 't' on the intake mani. be sure to remove it very carefully, i saw one guy here break his recently!
now pop out the fuel rail carefully and lift and then swing it over the hoses on the right side and set it over them. dont worry everyhting is safe, and no important hoses other than vaccum hoses are bent a lil bit.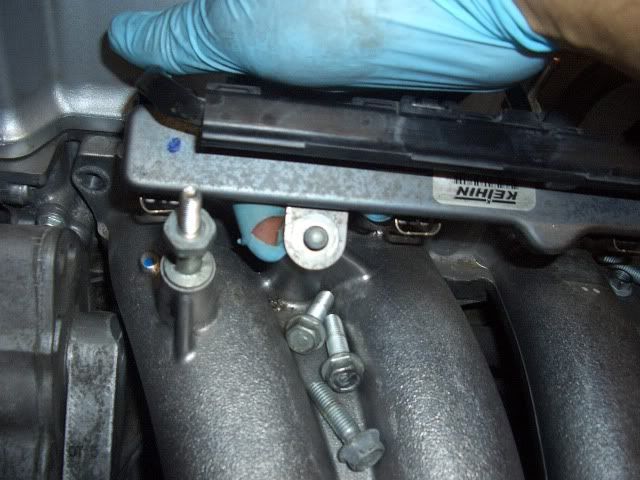 u should look like this.