Well I was having a slow day so I decided to do a diy write up on how to install a Honda cargo net in an 09 civic. Things that you will need a set of drill bits, a 6mm bolt about 2" long with nut, a peice of scrap metal, center punch, pair of vice grips, and 2 wrenches that fit the nut and bolt.
First remove the plastic clip at the top of the trunk holding the inner liner in place repeat for other side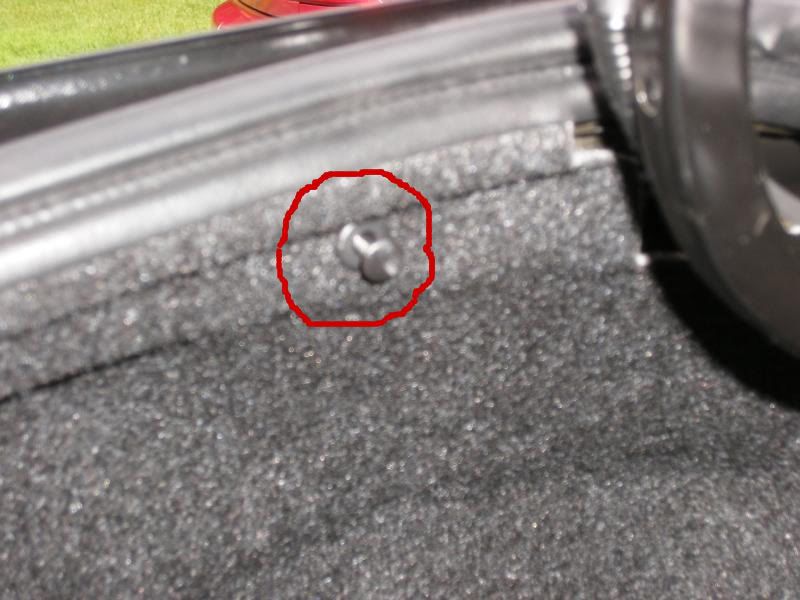 pull back the inner linning and drill the hole to 9mm since no one carries metric bits around here a 5/16 is a good replacement. This is the hole the rivnut will be installed in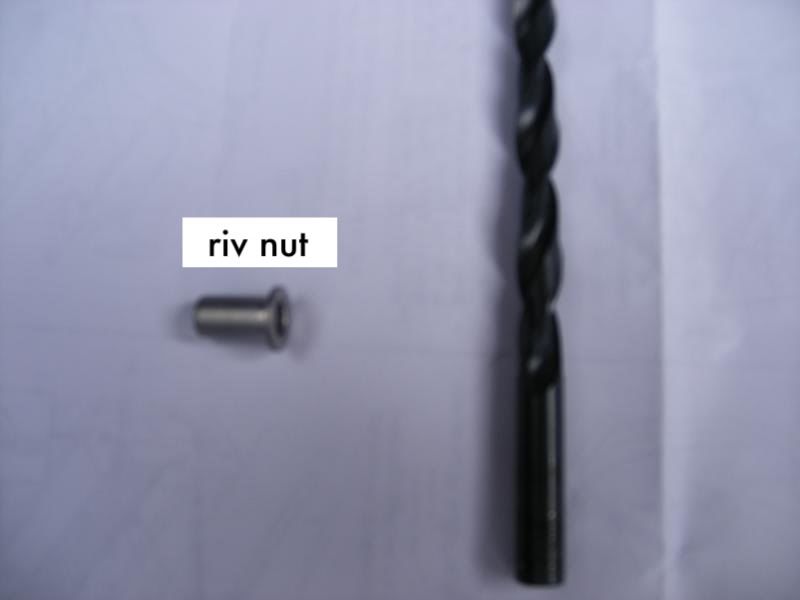 hole drilled out to 5/16"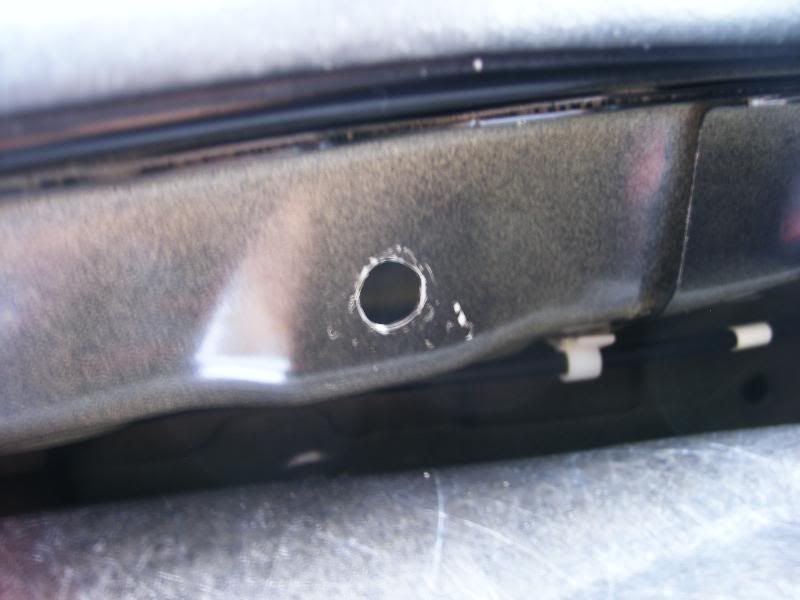 Now the instructions tell you you need a rivnut tool. Collegehillshonda will rent you one for around $80. Once you return it they charge you $20 and refund the rest. You can do it for less then $2 in parts. You need a piece of scrap metal with a hole drill in it just big enough to fit the bolt,a 6mm bolt and nut and 2 wrenches.
I had an old metal receptical cover that I drilled the hole in
You will assemble the pieces together like this run the nut all the way up the bolt slide the metal scrap onto the bolt then thread the rivnut on with the flat face against the metal
slide the assembelled rivnut into the whole
grab your 2 wrenches hold the bolt and metal plate with one hand and tighten the nut with the other wrench it will take about 3 full turns of the nut to compress the rivnut. I just kept checking until there was no play in the rivnut unbolt the assy and you should have something that looks like this. Repeat all steps to other side.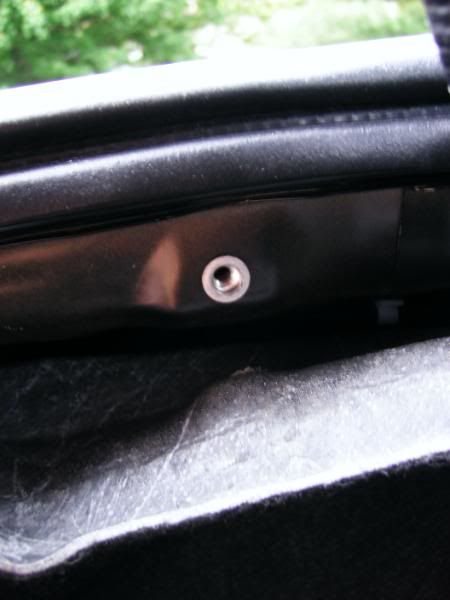 install the threaded bolt onto the t hook push the trunk liner back into place and install the assy into the rivnut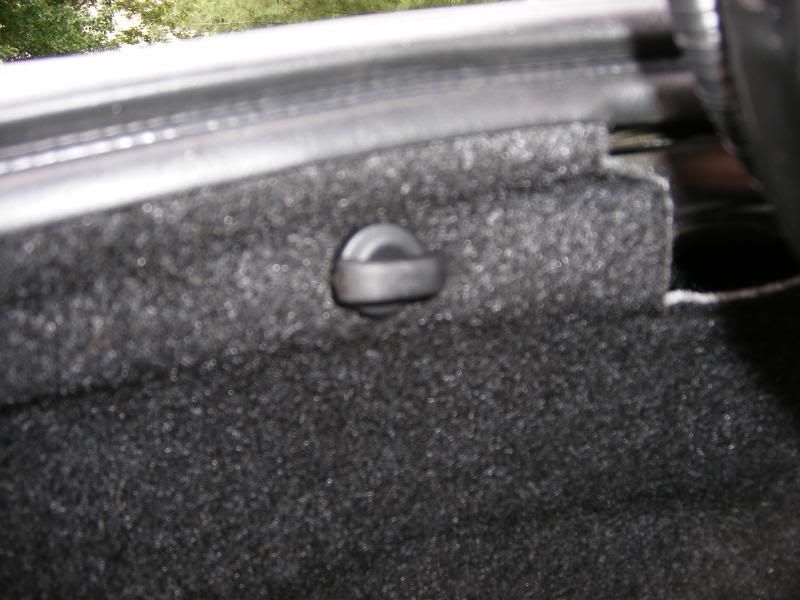 remove the spare tire cover and line up the provided templats make sure you use the correct holes for the number of doors your car has
use your center punch and mark the wholes drill out to 5.5mm and install the self tapping anchors. this is where the vice grips will come in handy do not try to use the T hooks to install the anchors. Once tight thread on the t hooks and reinstall the cargo cover.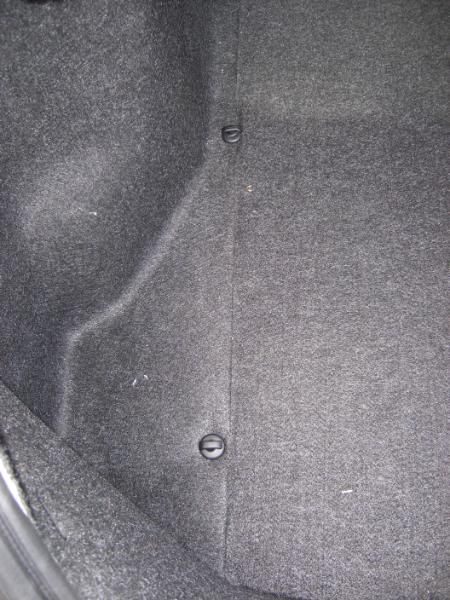 install the cargo net on the t hooks there is a top and bottom make sure that you have it on the right way when intalled right you can open the top and have a small pocket to put light weight things in.
cargo net deviding the trunk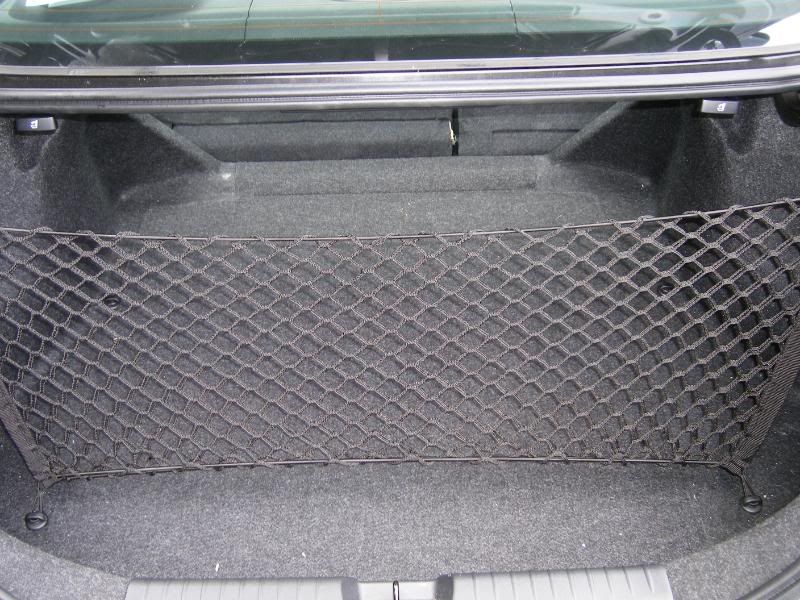 and down to use as a cargo tie down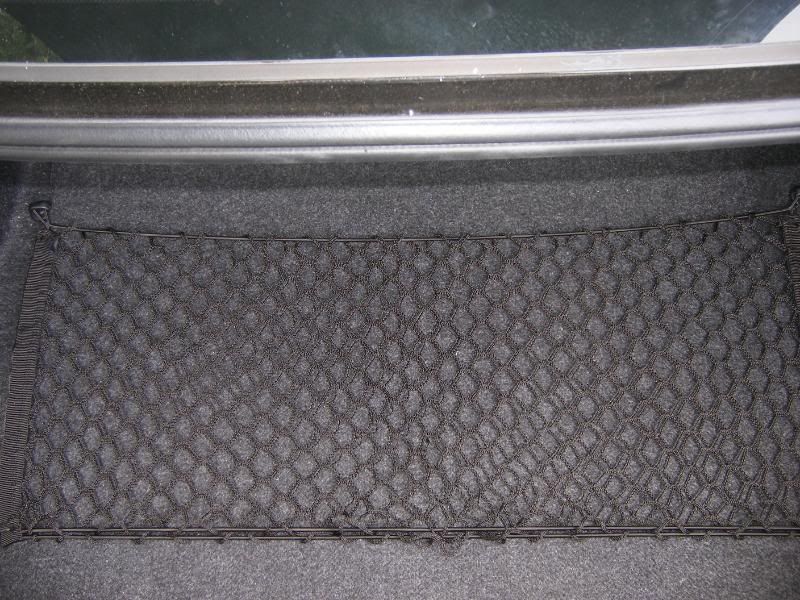 total in materials less then $2.00 about 1 hour to do the install and no more stuff flying around in the trunk