1. start off by finding something to pry the trim apart i used a throwing knife and small pry bar.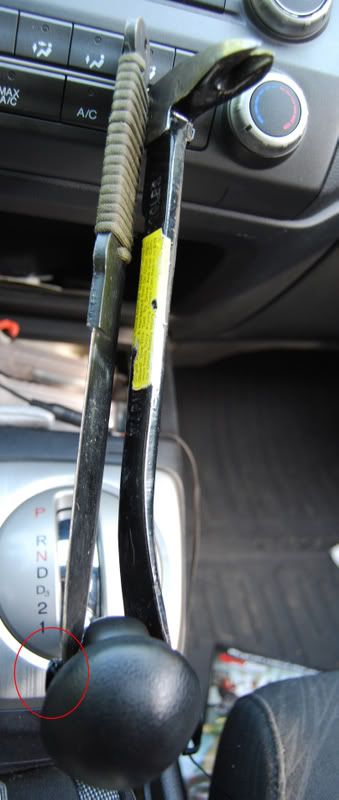 and then you are left with a little lip sticking out find something to hit that to
2. knock it down, i used the bottom of a screwdriver.
3. now you can see the 2 screws on the knob, unscrew them. but be careful not to drop them, they are short screws
4. now find something to pry up the trim i used a tool from my leatherman. that corner is where you need to pry. it comes up pretty easily.
5.now pry the 2 tabs that hold on the PRND piece as pictured.
there is a bulb attatched to this. twist the bulb and it will pull out. you can replace this bulb with a blue one to make them light up blue if you wish too
but im doing a shifter boot so i wont be doing that. heres a pic of the bulb
and now you are done, you can put a shift boot on there if you wish or w/e you want.
heres some pics of how i attatched my shift boot too if anyone wanted to know.