Well I decided to make a build-up thread, Im not severely modded, but I am getting closer n closer to my goal.
I brought her home on Feb. 15, 2008.
2008 TW si
Engine
Twm ss kit (ss adapter,base and cable bushings)
p2r Tbs and gaskets
CF IM Cover
K&N Drop-In Filter
Mugen Radiator Cap​
Exterior
debadge civic
Vis oem CF hood
OEM Fogs
HFP Front Lip
GRFXP Taillight Tint
NRG CF Grill w/ Red H
Stock Wheels Charcoal​
Interior
Red H steering wheel emblem
Twm flat black m1 abram knob
Strutking Dead Pedal​
Suspension
ICE
35% and 5% tint
​
when i brought her home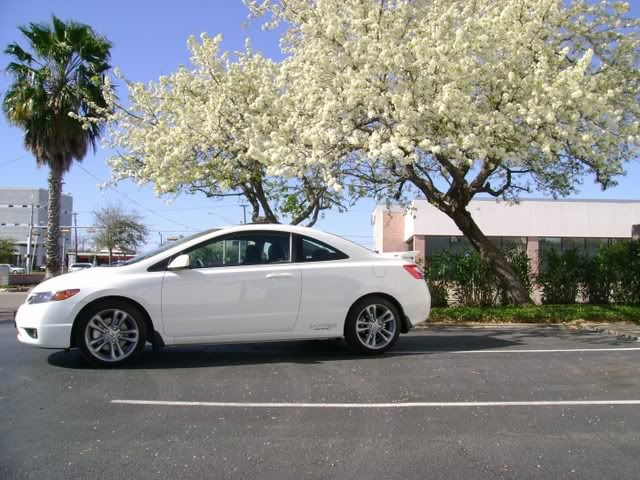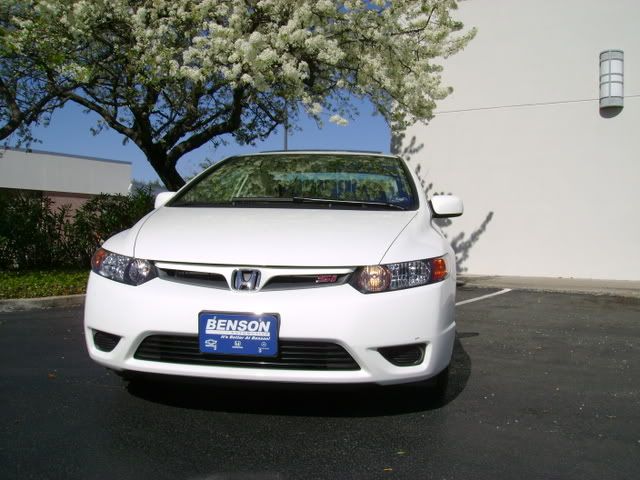 tint and debadged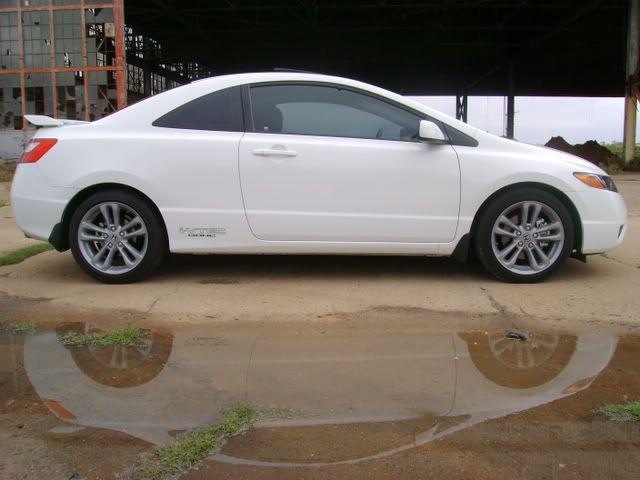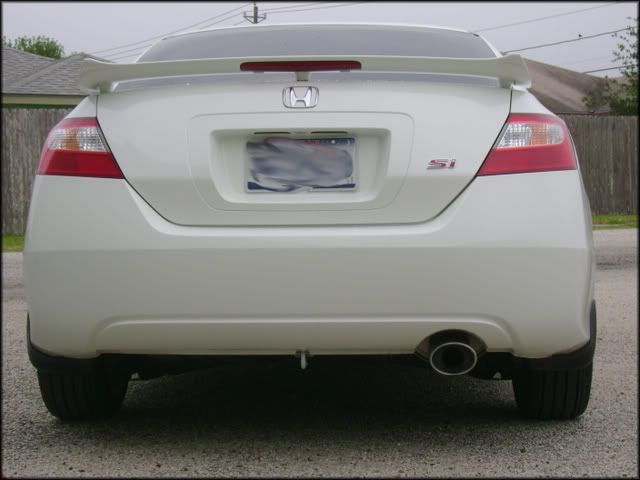 Mid-April installed TWM ss kit w/ base and cable bushings along with their m1 abram knob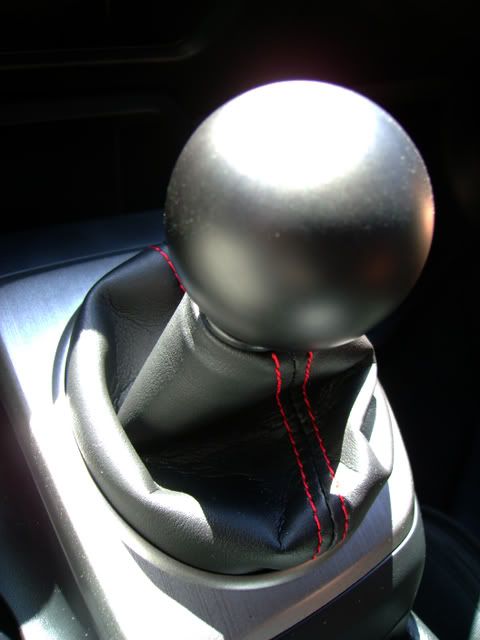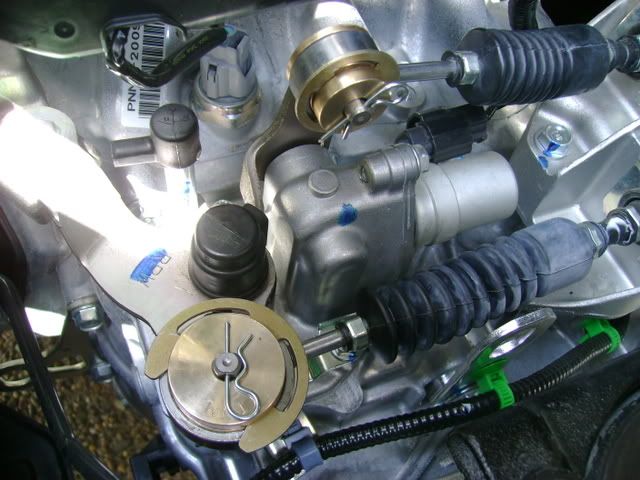 Mid-May installed p2r TBS and gaskets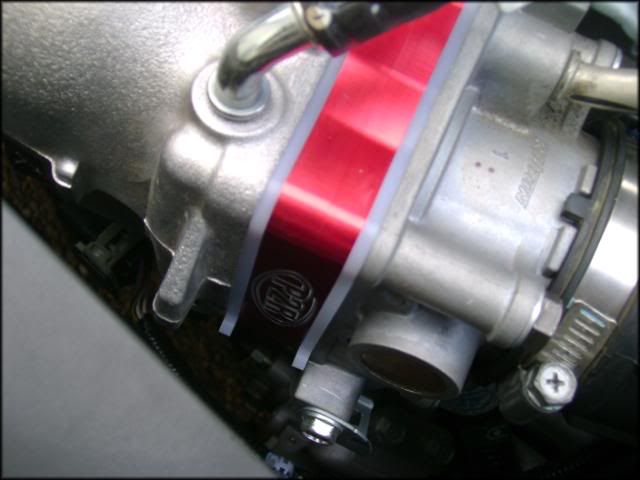 Vis racing oem CF hood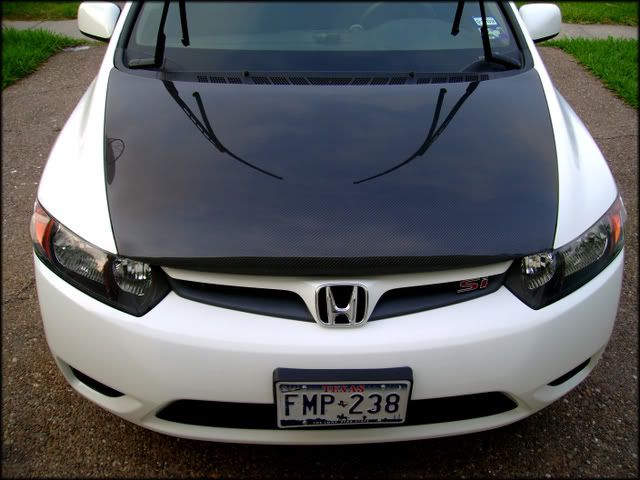 CF IM Cover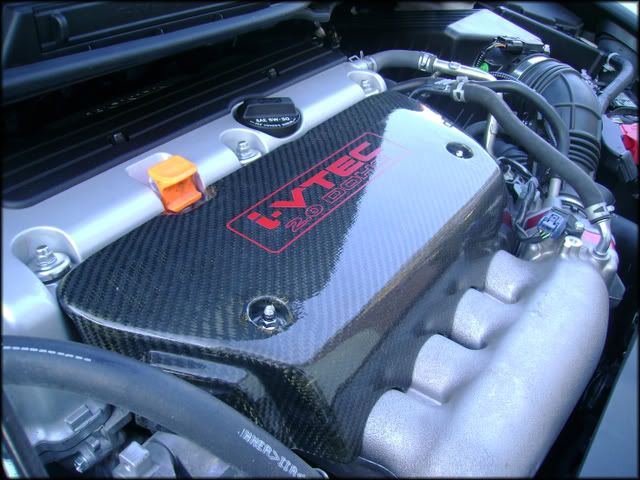 K&N Drop-In Filter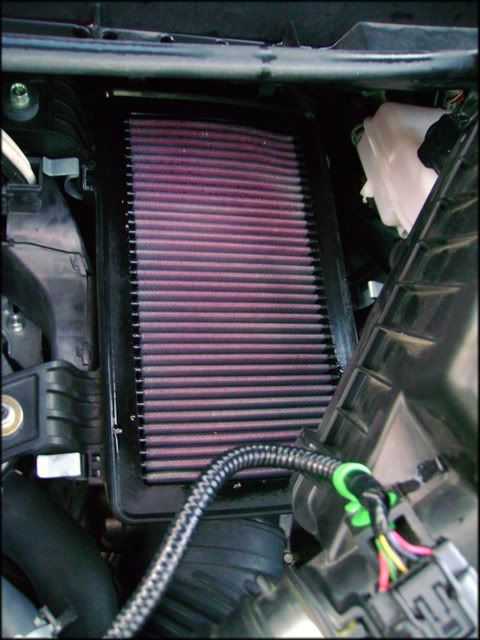 Mugen Radiator Cap
OEM Fogs
Well I got my ass handed to me this past semester with school. So I didn't have the time to update. I actually did alot to her in the past 3-4 months. And I am happy to say that I like the direction were going. Without further delay...
HFP Front Lip & NRG CF Grill
Tail Light Tint and Charcoal Stockers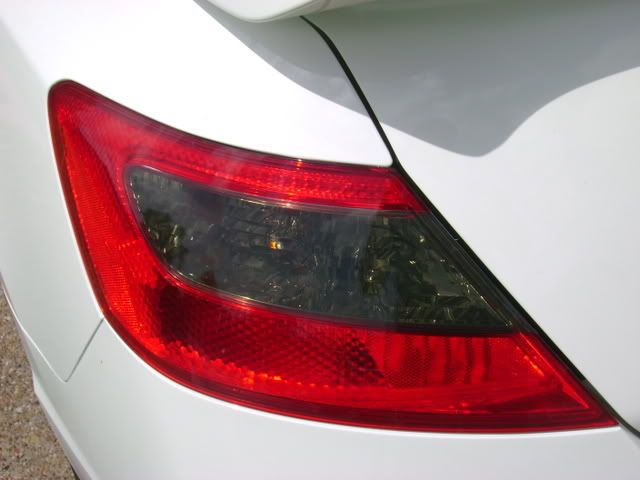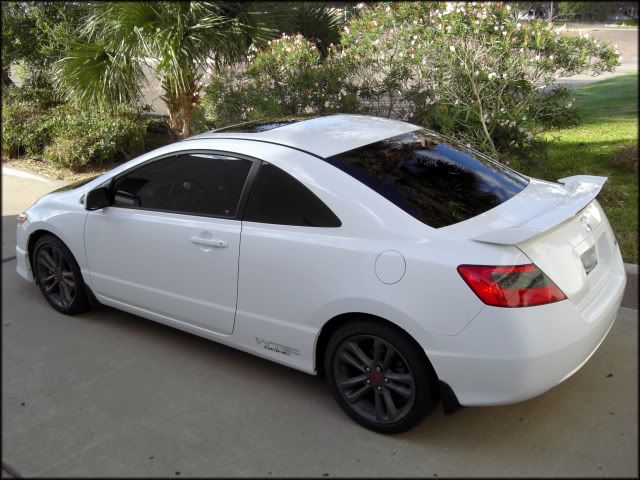 as it sits now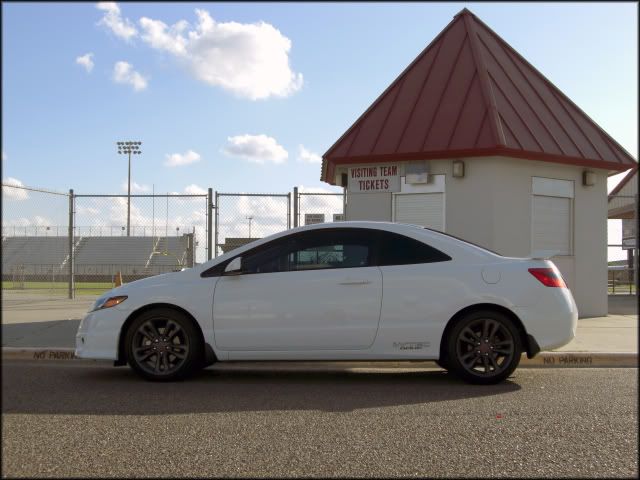 engine bay now