Alright ladies and gentlemen...after many months of reading reviews I went through with it. I ordered the 6/10 with reverse cutout Overlays from Bluebatmobile.net I just got finished with the install and boy was it fun.....took me about 2 hours 30 mins but im an extreme perfectionist.
The product came very fast from CA to FL in 3 days. Looks my be deceiving as you open the envelope. Inside is a small roll of vinyl wraped very tightly.
WARNING:
After doing this install if you do not have patience I recommend you think twice for this requires a lot! there were times I was ready to give up and rip it to shreds, thankfully I kept my cool
What I used:

Bucket of soap and water
Hair Dryer(IT REALLY HELPS) Specially if you get creases and air pockets!
Credit Card wraped in a microfiber towel
Spray bottle mixture of soap and water

TIPS:
I don't recommend using a razor blade honestly, it tended to frail the edges of the vinyl when I tried it.
For the Corners: Simply heat the vinyl with a blow dryer and tuck it in. I found that to be the easiest.
Clean your taillights as best as you can before applying the overlays
DRENCH the overlays in the bucket of water(be careful that sides dont stick together or crease while doing this. It will really piss you off) Be Gentle! Also spray the hell out of your tail lights with the soap/water mixture
The best method for applying the overlays I found was to soak the microfiber towel in water then wrap the credit card in it. Work your way from the middle to the outer edges.
To finalize the overlays go back through them with the blowdryer. Hand and Hand blow dry the overlay while using the wrapped credit card to give it a nice smooth finish.
I am very happy with the results and the product. I am a complete imbosul when it comes to DIY but I pulled through. There are a few airpockets in my finish but I will go back tomorrow and take care of them.
BTW the Light output is absolutly fine!! I SWEAR!!! Even without pressing the break there is a considerable amount of light shining through the tails. NO ONE should have any problem with getting rear ended/pulled over with these overlays.
If you have any questions feel free to ask. I will post pictures Tomorrow night when I have my camera.
I will post pictures of everything soon!!
BEFORE SHOT: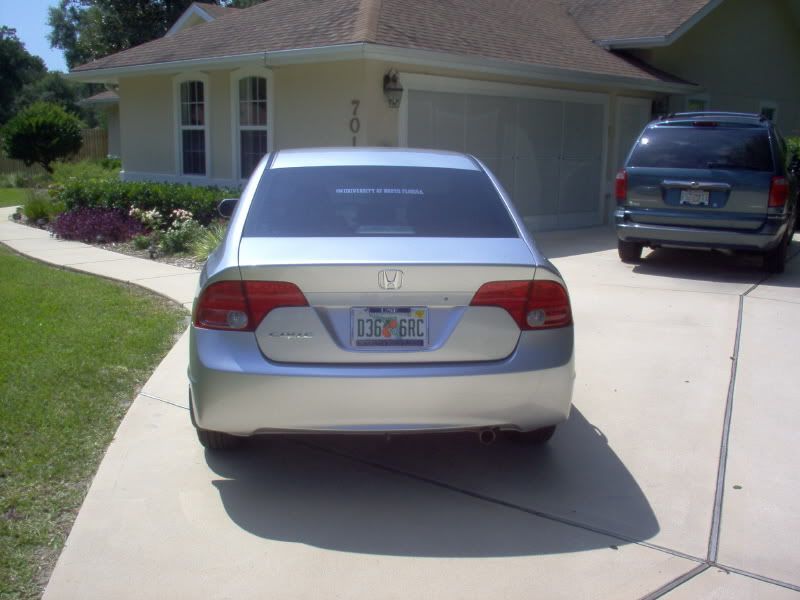 UPDATED!! AFTER SHOTS!!!!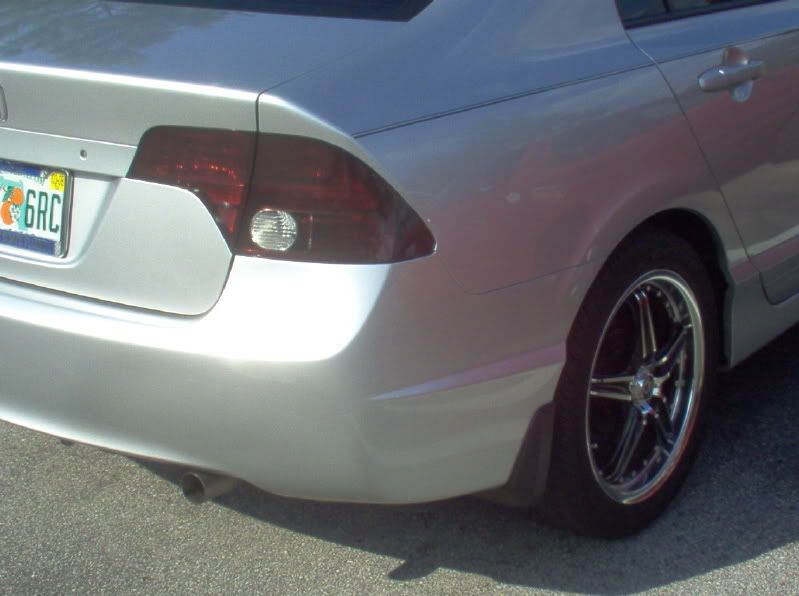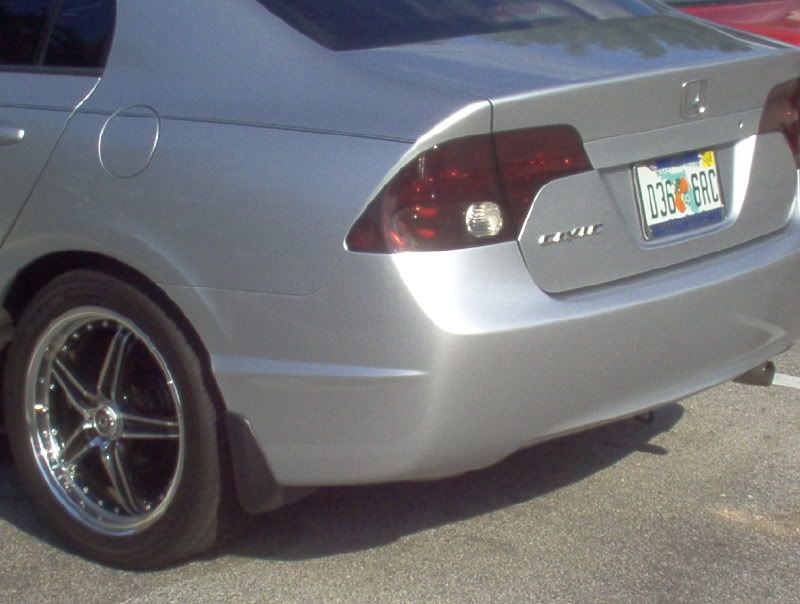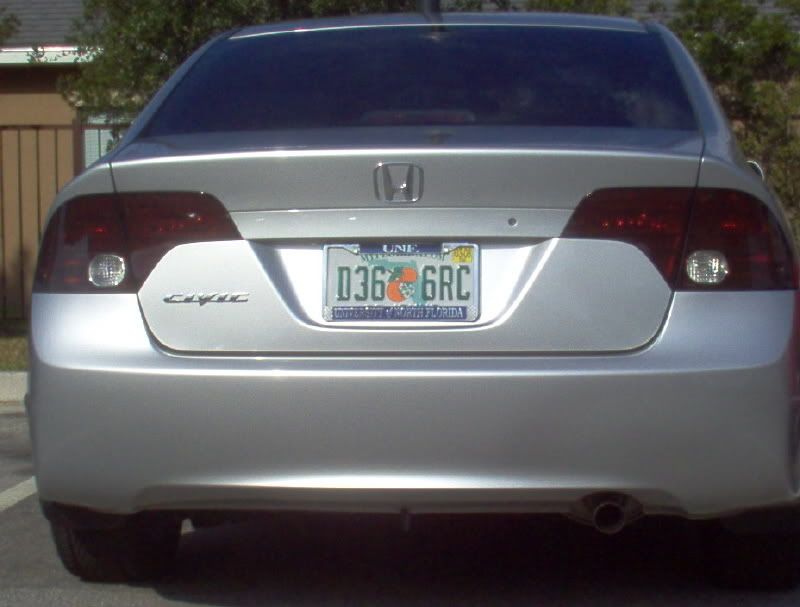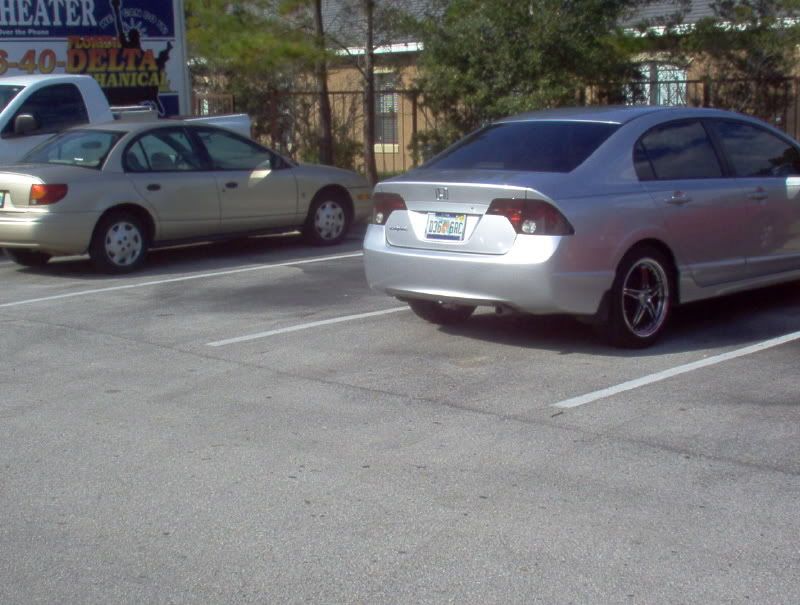 PS: If anyone has any tips for me on how to get rid of air pockets I would greatly appreciate it...there is a considerable amount...I really do not want to poke holes all over the vinyl.....maybe heating it up considerably and putting some muscle into it will get rid of them? I'm all ears people...lets hear your remedies....