OK so i have a 09 Si and someone gave me a set of bushings for helping him with his fog lights...
these bushings.
they where in bad shape when i got them so i polished them for fun. anyway.
I finaly got around to installing them the other day and they where loose. like really sloppy. i had to hammer on the shifter linkage overtop of the bushing to the point that i dint need the big E-clip but the center shaft was all loosie goosie. with almost a 1/8th between the shaft(where the cotter pin goes) and the brass bushing.
So i thought about useing epoxy?, nope. that wont work too well. then it hit me.
Synflex inserts. you see everything on a transport truck is air powered and the air lines are either rubber or plastic. well the plastic ones use whats called a insert and a ferrl, where when a outer nut is tightened it crushes down tightly against the the plastic line and that onto the incert. well the one used for 3/8th's airline is the PERFECT SIZE...
here is a pic of it.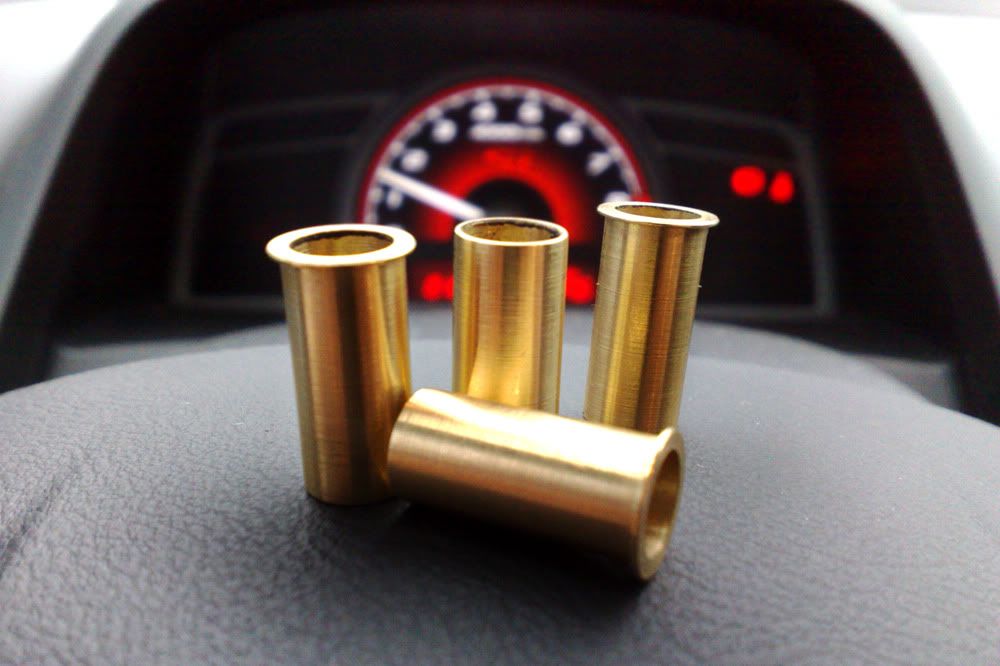 it fits perfectly into the space between the bushing and the shaft, it even took up the room between the bushing and the cotter pin to fit better.
here is that little synflex adapter i was talking about.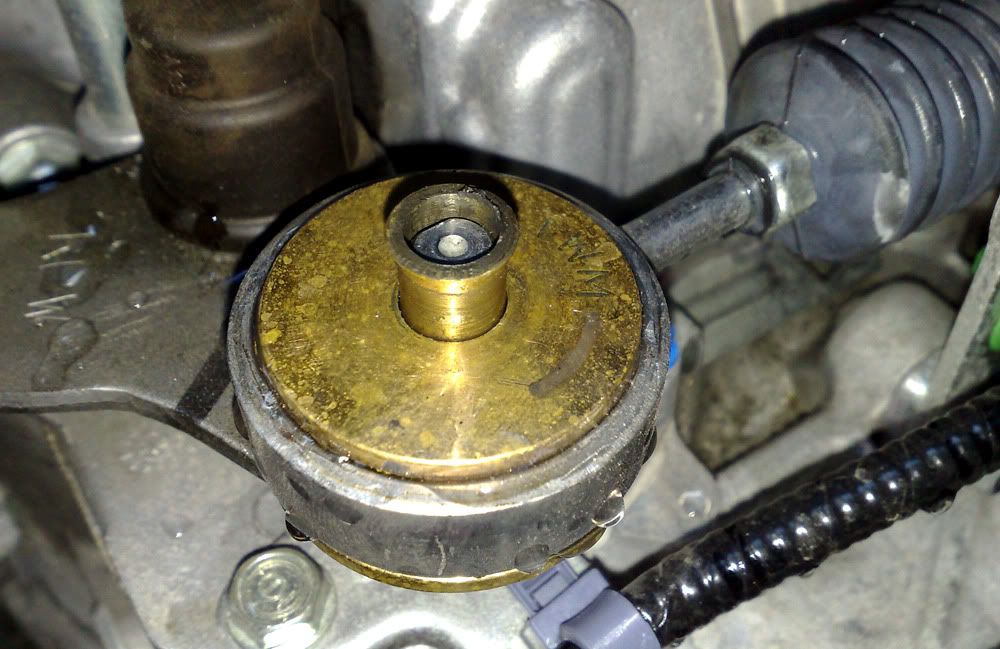 OMFG, its tighter and shifts better then my brothers 06 with the same bushings.
They can be found at any and all truck shops.anywhere you see peterbilts, westernstar's, freaightliner's, Mack's, Volvo's. any truck shop must carry this.,
Hell any home improvement store has to aswell becasue they are used in water softeners, dishwashers, garbage disposals. any plastic tubing.
Universal part-number is
Fairview fittings: 1481-6
wurth: 884.1481*6
and so on... everyone uses 1481 for the ferrl part number and the 6 means 3/8th's