Building Fiberglass Encloser for 10"s Stage I&II
I want them on each sides of the trunk as not to take up all my trunk space. It's my DD and I need my trunk! I took them out a bit to cover the wheel well board as I plan to modify that to fit the box. I wanted a little extra air space and cutting the corner of the wheel well board is cake. :thumb:
Check out stage one!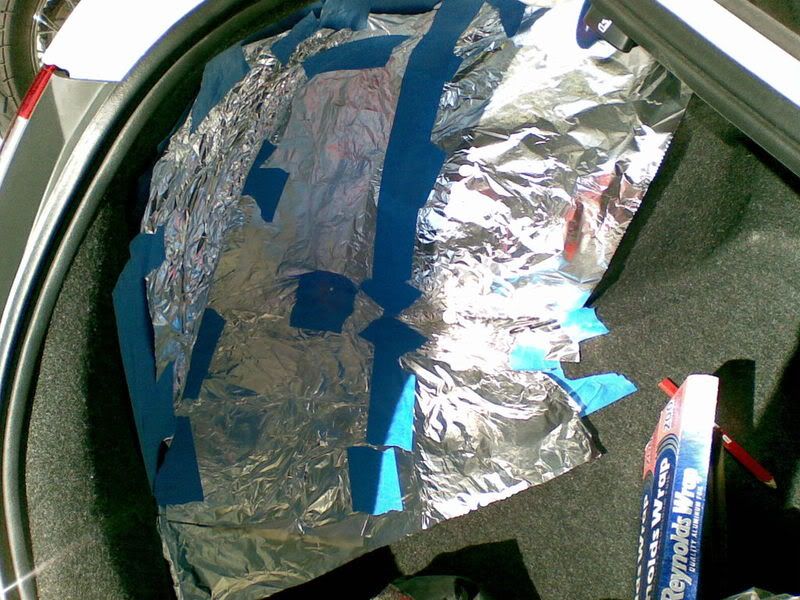 First I laid down blue painters tape to completely cover the work area. I then laid town foil on top of that and used small pieces of tape to secure it. This way, once the fiberglass is laid over it, it'll remove easily.
Stage II - laying the fiberglass
In this pic, the shapes are just from parts of the tinfoil that I began peeling away. Some of it is stuck. (the fiberglass is transparent)
I've got several layers of fiberglass on there by now.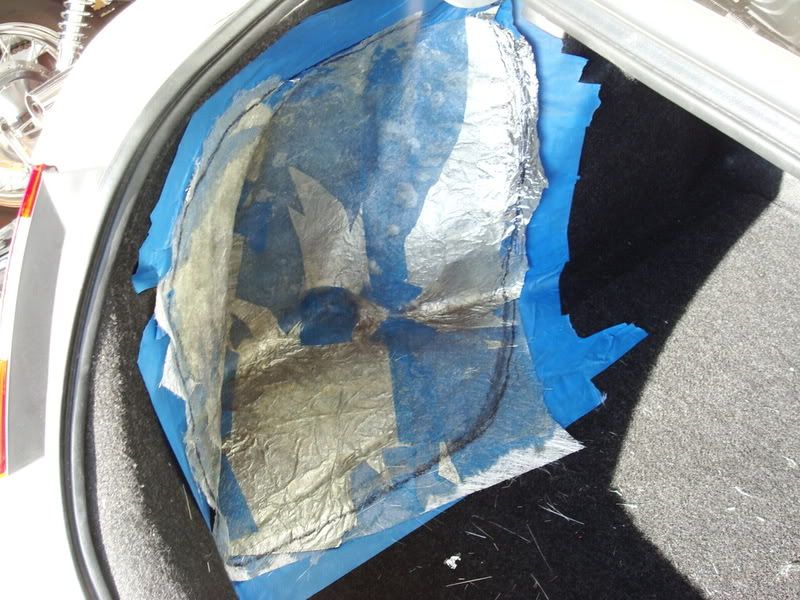 I started with the matte fiberglass for making the mold, as it's easier to work with, and for the rest it's going to be the weave, which is much stronger.
Right now I'm just ordering custom speaker rings before I move onto stage III.
Oh yeah! I know by now everyone wants one. lol.