today i installed my boomba replacement mounts, with the help of JayDM07Si, thanks BTW:thumb:
i ordered these mounts tuesday night and got them today in the mail. these mounts compared to the oem mounts are super lightwieght. the bushing in the boomba mount is very solid compared to the oem mounts. the total install took about an hour, due to not finding the right tools, damn 17mm wrench.
i bought these mounts to see if they would get rid of the knock when i launched my car, or powershifted into 2nd and 3rd, these mounts, got rid of all that!!!no more loud knock!!!!!!!!!!!!!!!!!!!!!!!!
also, no more wheel hop!!!!!!i launched the car with these mounts at 5k, no wheel hop, wheels stuck to the ground like they should. the interior noise and vibrations, i did notice alot more, but these are new mounts, so i have to give time to break them in. i can hear my exhaust and intake more now, when i let off the trottle at a high RPM, i can really hear the exhaust, now, which sounds 100% better now.
as of fitment the mounts do not have any issuse what so ever!!!!
i would highly recommend getting these over the powerstick and torque dampner, just because your replacing all mounts and its only 50 bucks more from the stiffy. we installed the "dog bone" mount, the car automatically felt stiffer, but the engine still moved. it was tight on one side and the other 2 mounts moved alot.
another thing we noticed, that the front mount is held by two points. the center metal bushing had way toooo much play.
ill upload some pics tomorrow morning casue im tired lol these werent suppose to go in till saturday but you know....lol:woowoo::woowoo:
feel free to ask questions.:wheee: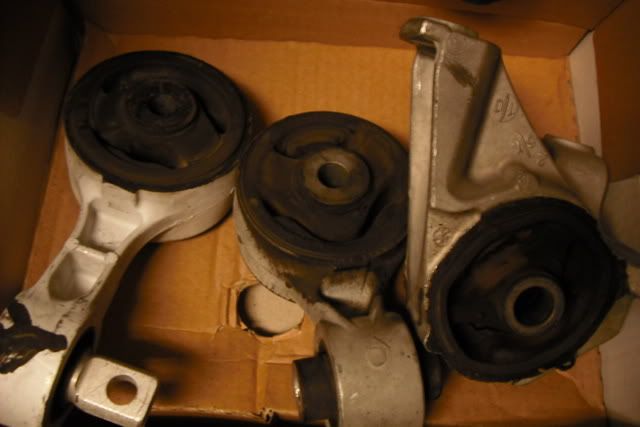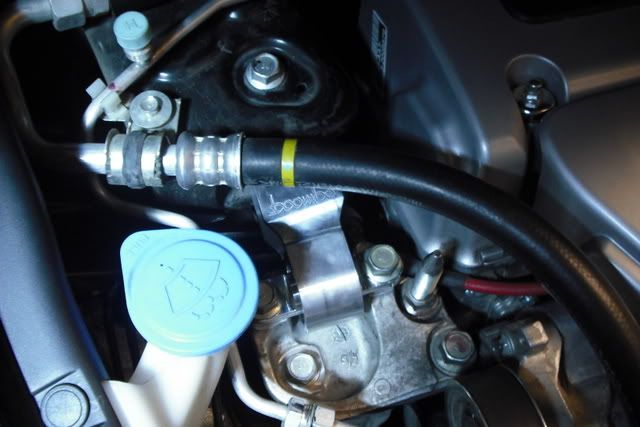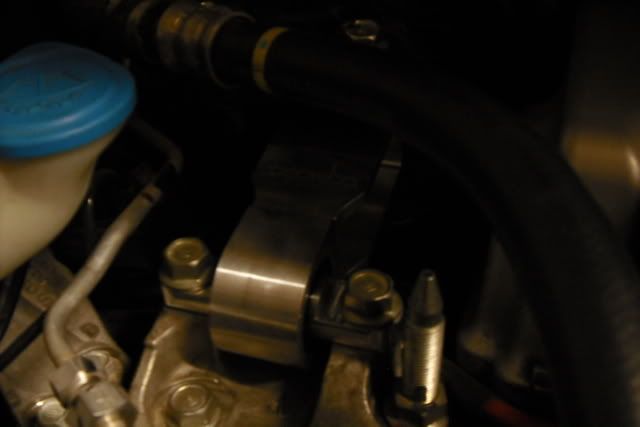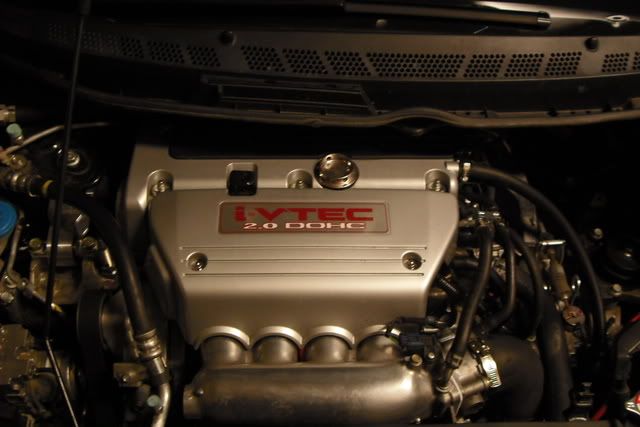 more pics to come
updated
2/21 pics
front mount
bottom mount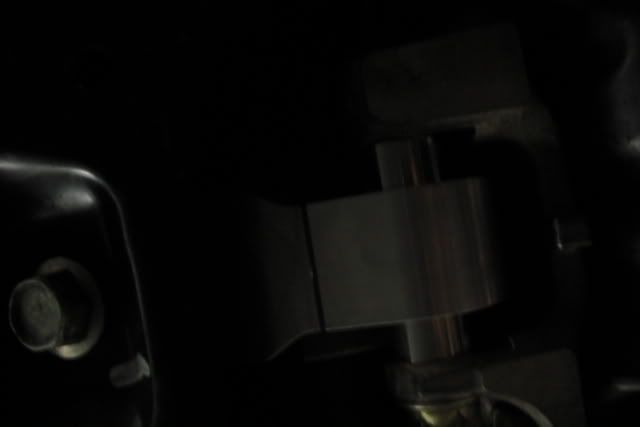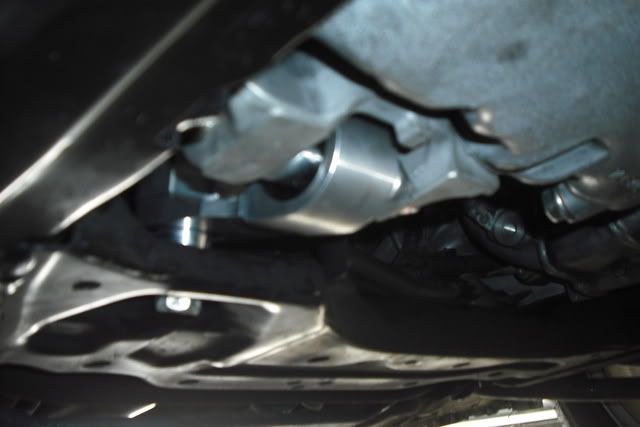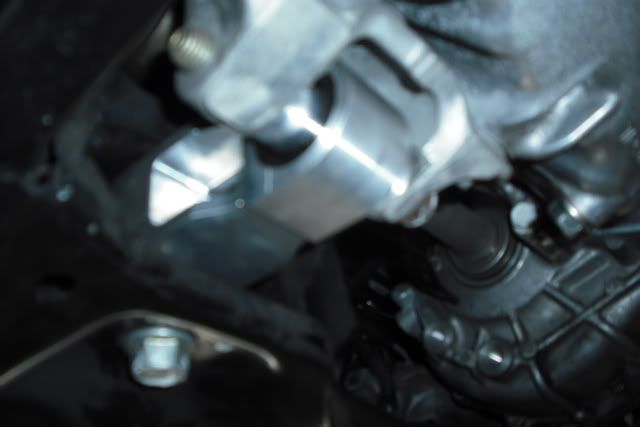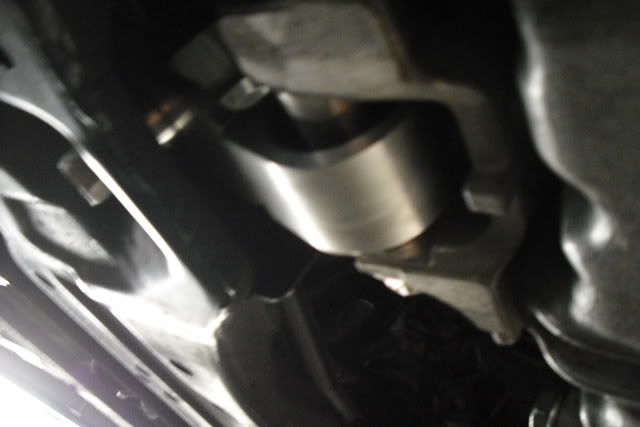 also i notice with the skunk2 exhaust that the rear hangers hit the back metal piece before the bumper, it doesnt hit anymore!! another problem solved!:wheee: