Discussion Starter
•
#1
•
After a lot of research of how to change the blue dash to red I finally decided to take the plunge and try it even though there was no previous DIY here on 8th. Don't know if I'm the first, but either way hopefully you guys can benefit from this. Ok here we go:
You will need:
-Philips screwdriver
-Flathead screwdriver
-Si/CSX speedometer
-Red (or whatever color you want) from
Black Cat Custom Automotive - Gauge Faces for all makes and models of cars and trucks - LED Lighting Upgrades
-2-3 hours depending if you've taken your dash out before. I'm pretty familiar with it, so I did it in about 1.5 hours nice and slow.
-Your clean hands
So first start by taking off the upper lower parts of your dash, and then your radio which will differ from trims I think, but for me I just pulled everything out. They're just held in by tabs. Which will leave you with this: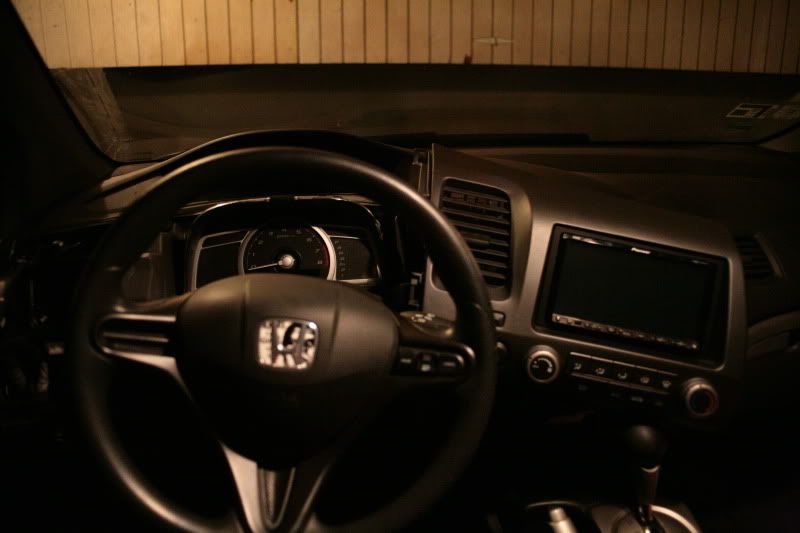 There are 3 screws holding in the plastic cover to get to your speedo: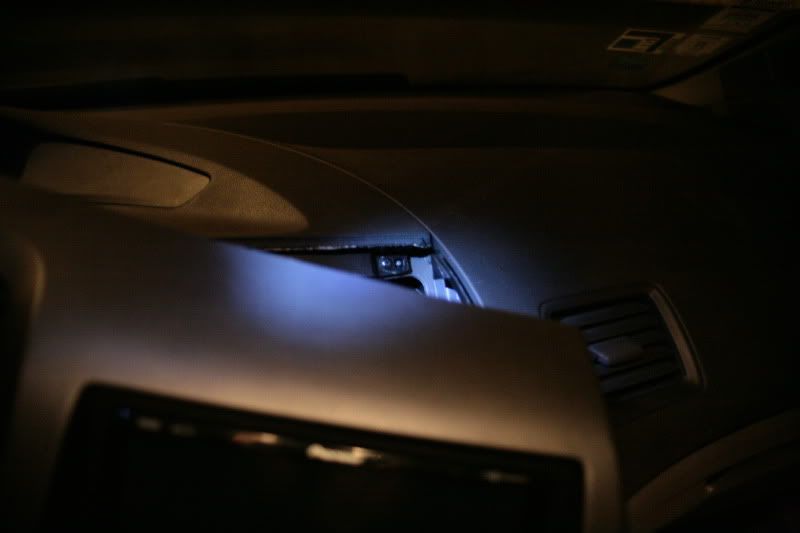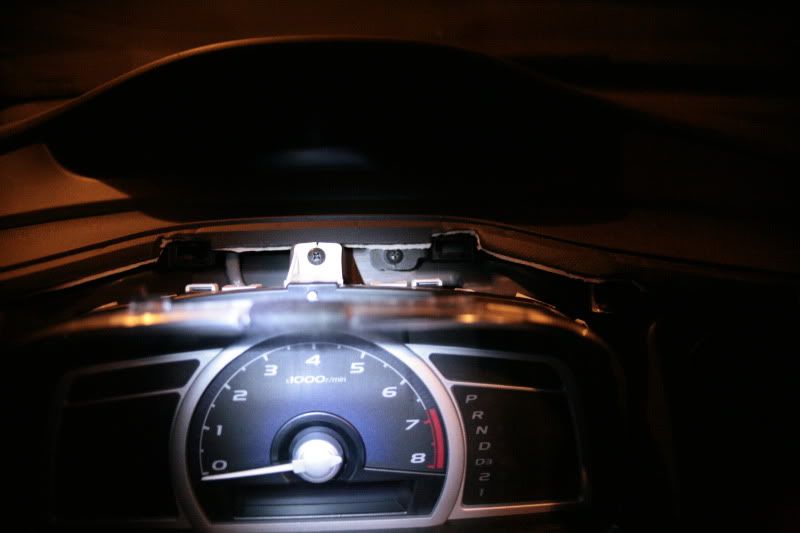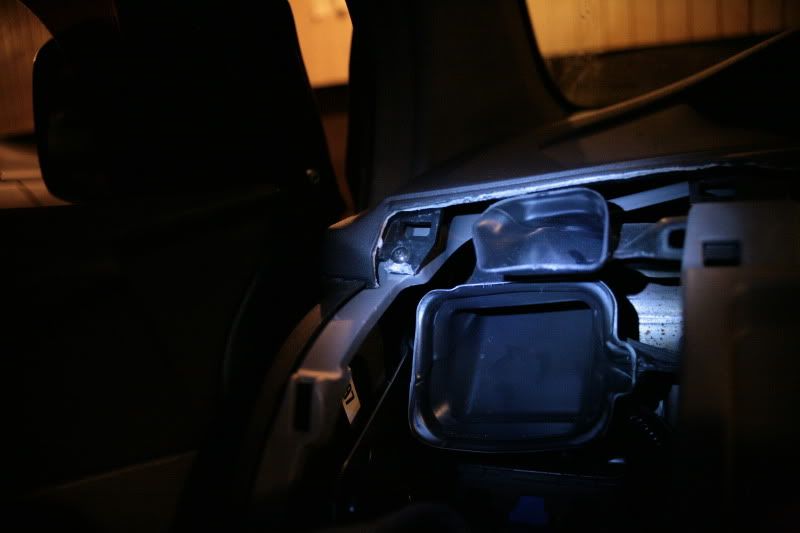 Pull that sucker off (just tabs) and it will reveal 3 more screws holding the actual speedo in: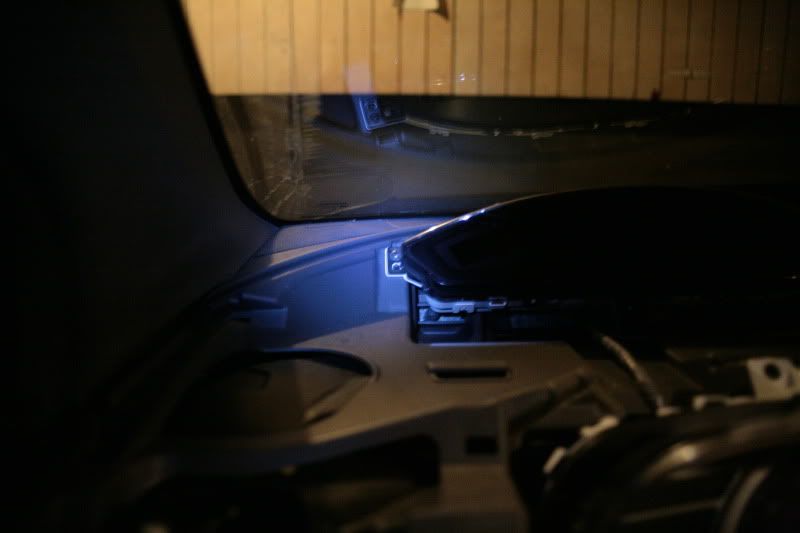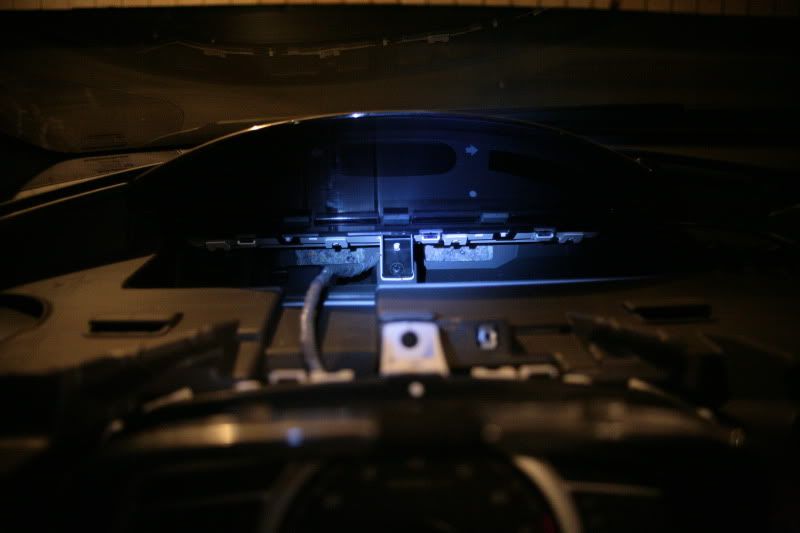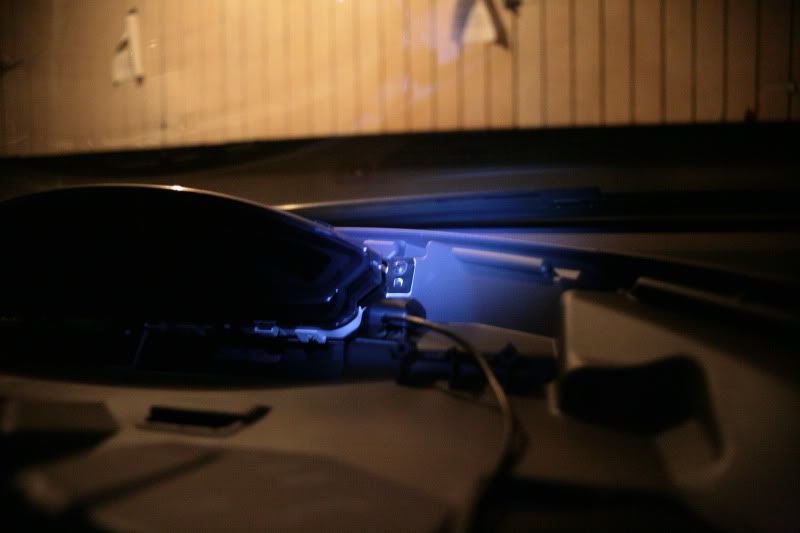 Disconnect the one harness from the back of your r18 speedo: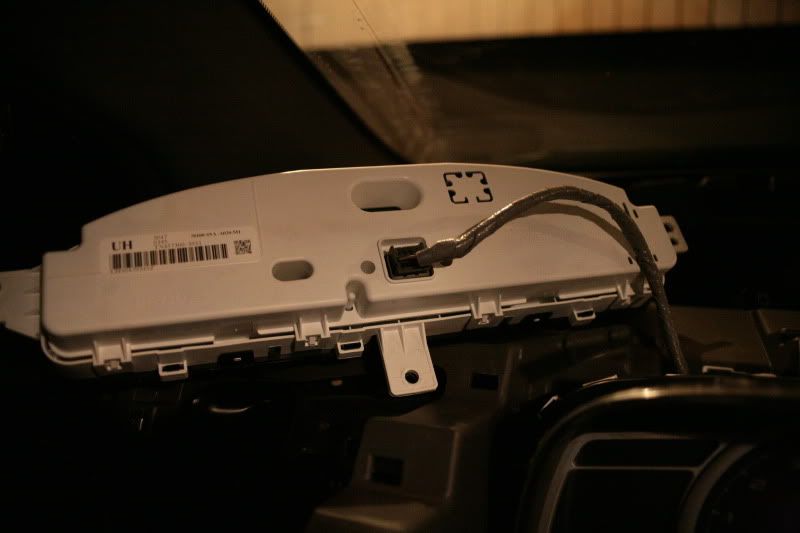 Plug the harness in your Si speedo and check to see if it works by turning your ignition to "run" with engine off:
Yay it works!
Replace all screws and the plastic speedo cover and put your radio back in. Then you can take out the tach which also has 3 screws: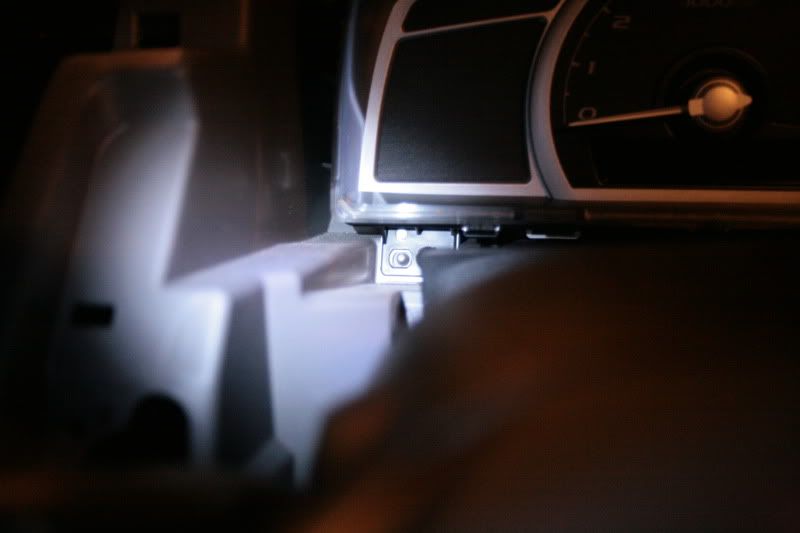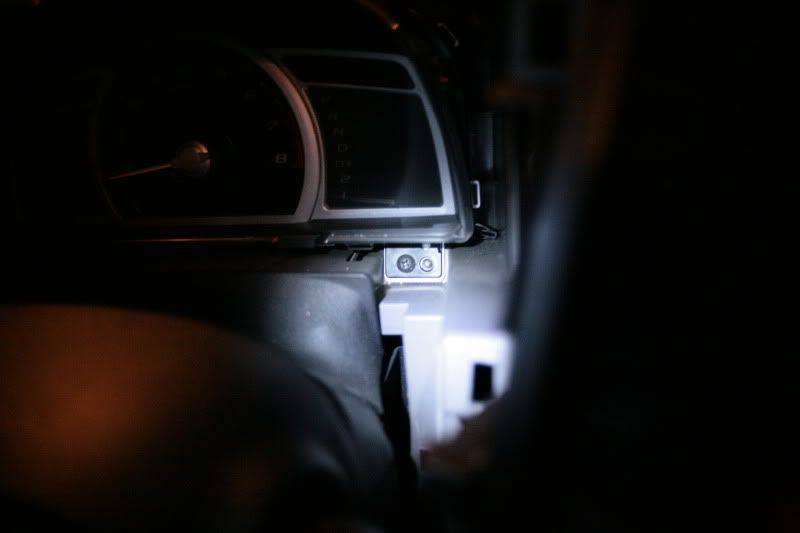 I had to wiggle the tach out while I unscrewed the last one because it's self tapping or something.
Separate black piece from white on the tach and then the clear cover via tabs:
Gently pull off the silver part(it should be very easy) and the needle. PLEASE REFER TO BOTTOM OF POST FOR INSTRUCTIONS OF TAKING OFF THE NEEDLE, IT'S VERY IMPORTANT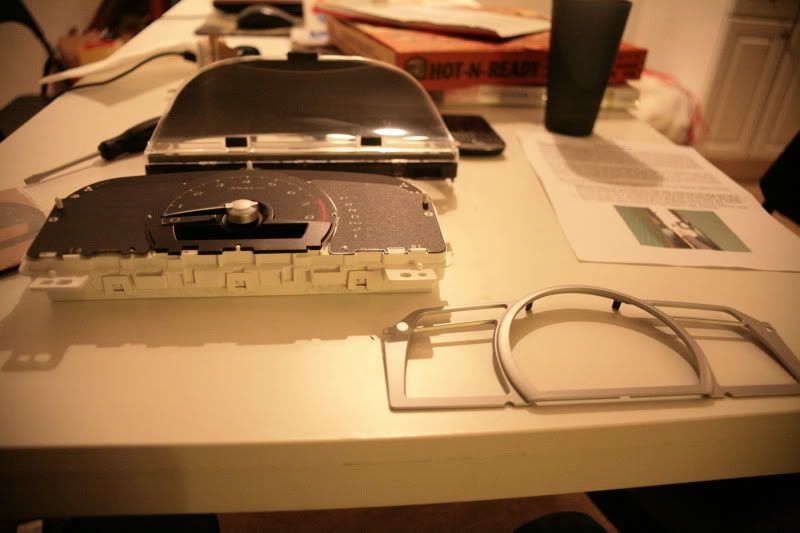 Use a flathead to very gently pry off the black plastic piece holding the face on:
Replace all faces including your new one: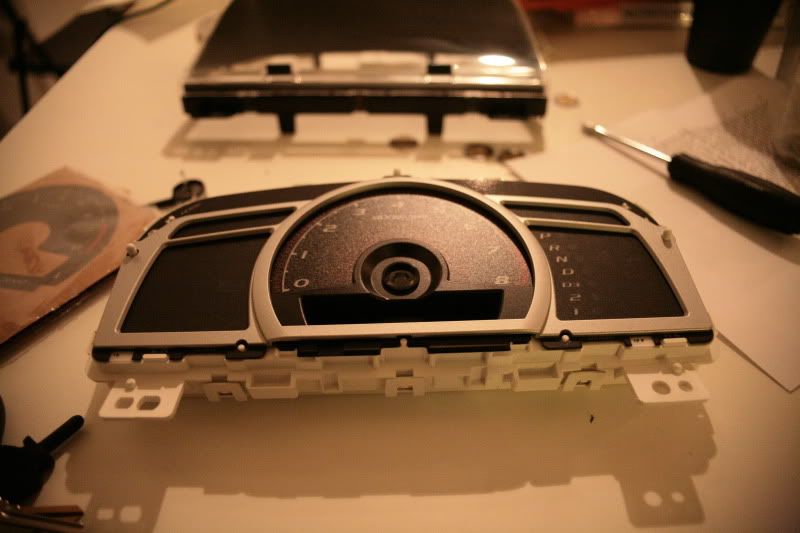 Plug tach back into its harness. BEFORE REPLACING NEEDLE, turn ignition to "run" position, and don't start your car. Then replace pointer in same manner that it was removed.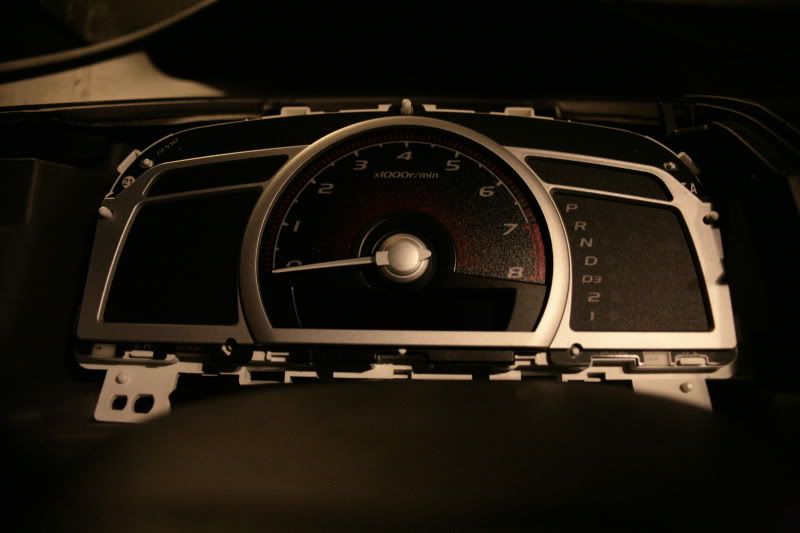 once needle is in place, go ahead and put the plastic cover back on.
Turn on your car to make sure everything works: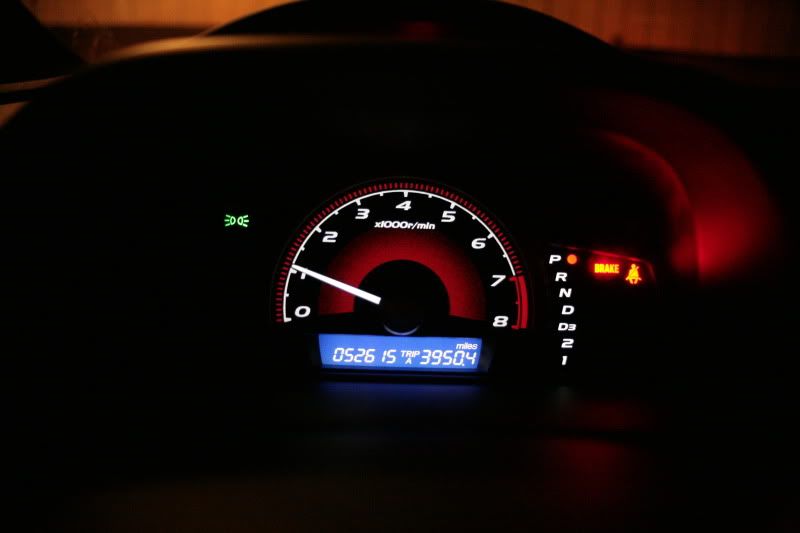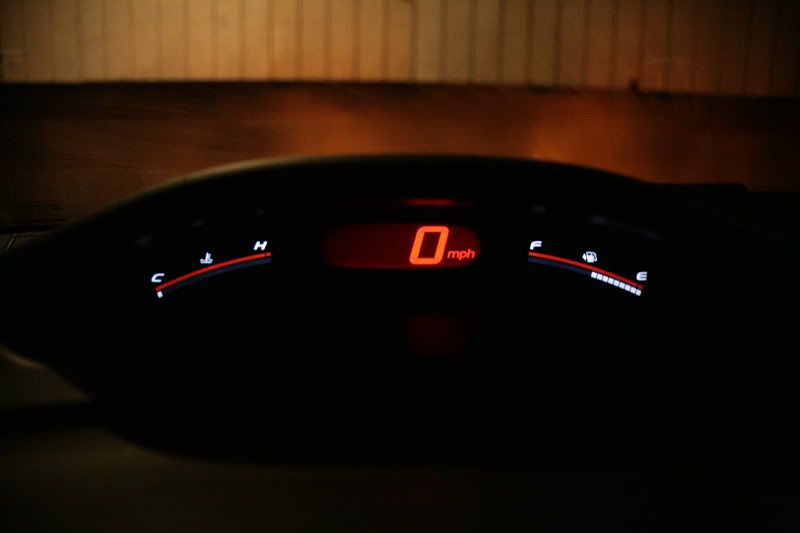 Admire your work and have a :beer: to congratulate yourself!
:woowoo: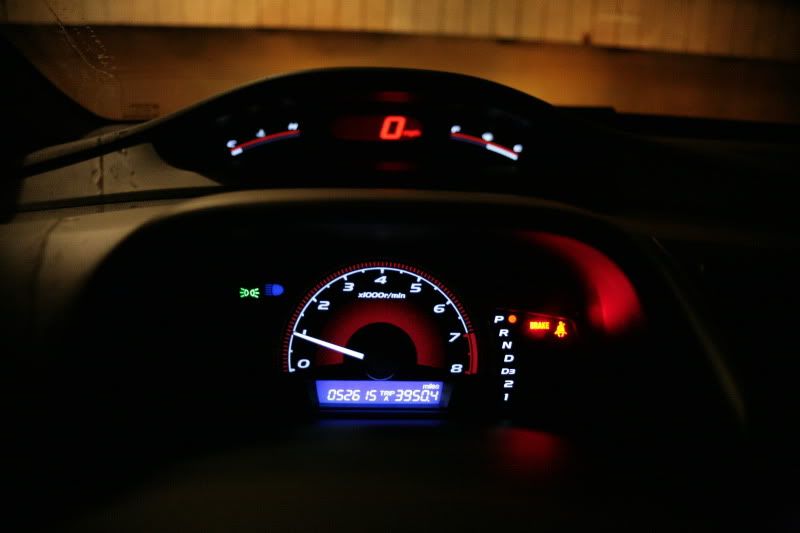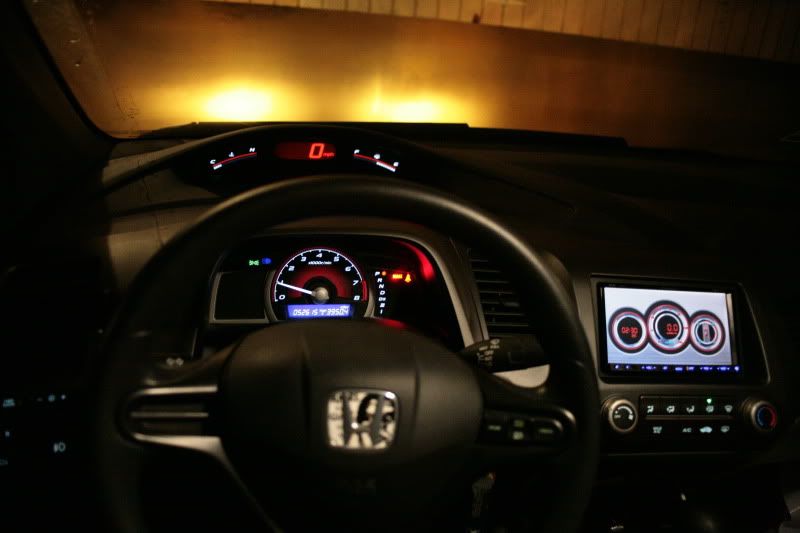 :dancingcoolsmiley:
NEEDLE INSTRUCTIONS:
Via blackcatcustoms.com:
-Professional installation is recommened. To remove the needle, turn it counter clockwise past its stopping point, and around several times to loosen the grip, then continuing to turn counterclockwise, very gently pull upward on the needle in an unscrewing type of motion until the needle is freed. It is very important to not pull up on the needle without turning it to loosen it first. NEVER PULL STRAIGHT UP ON THE NEEDLE!
I have a 2008 lx coupe and I used a 2007 fa5 speedo. I do not know if this will work with other trims, so do at your own risk. However I did find the pin layout here on 8th:
"Pin/ color/ function
1 [empty]
2 [empty]
3 [empty]
4/ black/ ground (G504)
5/ brown/ fuse 10 (under-dash)
6/ white/ fuse 23 (under-hood)
7/ light green/ communication line
8 [empty]
9 [empty]
10 [empty]
11/ light blue/ left turn signal circuit
12/ green/ right turn signal circuit
According to the ETM, the only difference between all the USDM Civics is pin 1 and 7.
Pin 1 is present on 2-door LX, EX, EX-L, and all Si's. Pin 7 is present on 2-door DX, DX-G, and all 4-doors except the Si."
Sorry the pics kind of suck, I left my 35L at home and I'm at school now. Had to make due. The odo will still be blue, but I kind of like it since it goes with the buttons on my nav. :3
Good luck! :wigglesmiley: