Discussion Starter
•
#1
•
So like alot of R18 owners i have an auto wasnt planning on modding it but got addicted to the modding hobby and havent turned back. Im going turbo in few months as soon as i get a good tune and wanted to protect my trans as much as possible. Hence the first step in this process, a transmission cooler, more specifically a Hayden 401 universal cooler. All you will really need for this simple upgrade is the Hayden 401 kit (29.99), Honda ATF (about 25.00) and a small tool selection. Now our transmissions are cooled by the radiator through a small round cooler in the front of the tranny. You will see in the pictures were the anitfreeze comes in and where the cherry juice flows. Anyone that played with legos as a kid can figure this install out, it is a simple worthwhile addition to the auto transmission in my opinion.
The cooler.... with foam spacers attatched.
1- This is the stock cooler, sorry about the pic but yall know about our engine bay.
2- This is a coolant line returning to the engine, follow it down to see it connects to the stock cooler.
3- This is the cherry juice (trans fluid) line, or one of em. There is another one down and to the left i forgot to label. Take out this line to connect the one side of the cooler and then the other.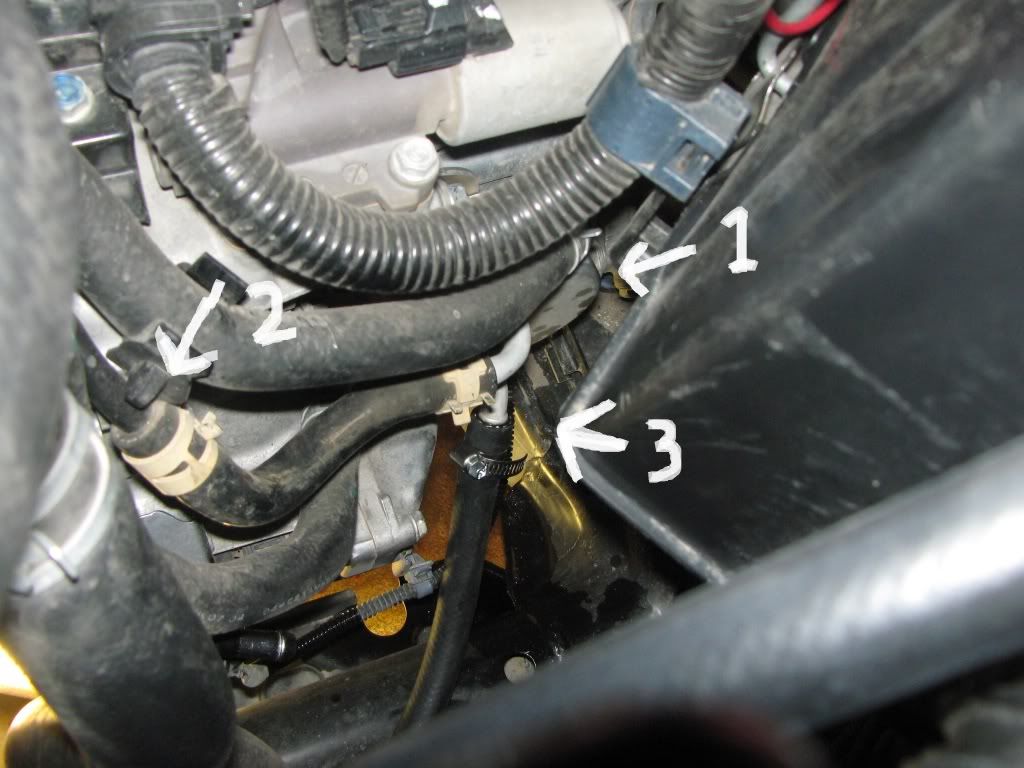 This is a picture of a feed line on the front of the trans, just showing it so you know how i fugured out which lines were tranny fluid.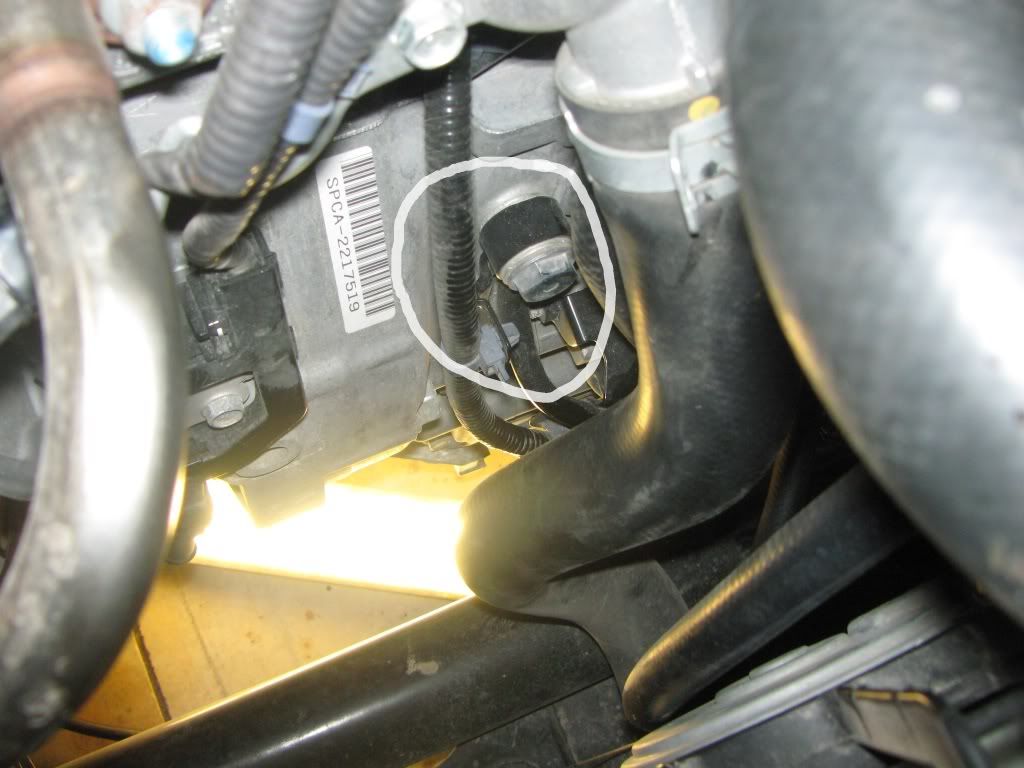 Now you gotta remove these bolts to move the A/C condenser. This is just to make the installation of the cooler easier.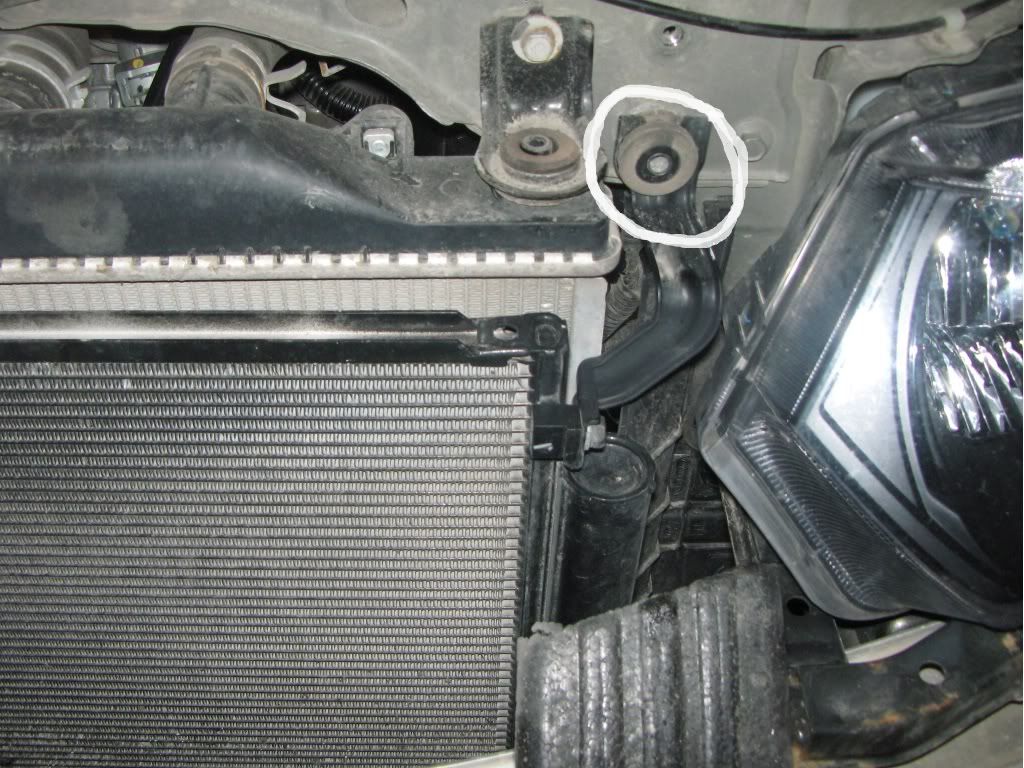 Here is a shot of the cooler with the clips to hold it to the condenser.
A shot of the clip through the condenser.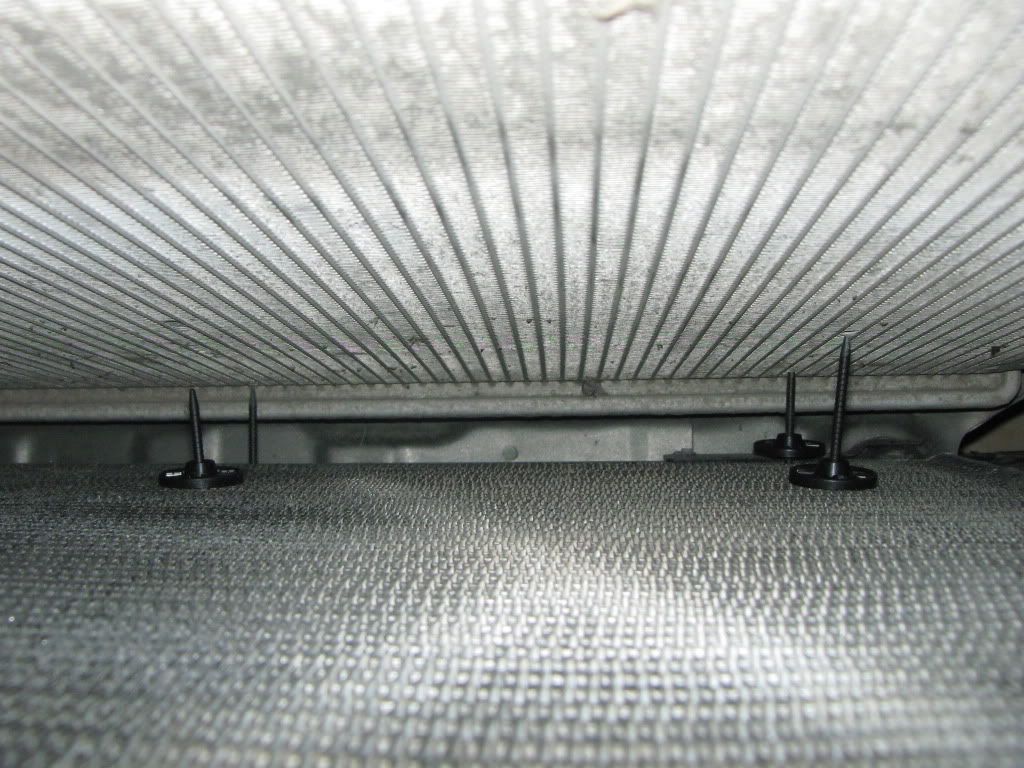 Fully mounted with the hoses connected. I had to dremel some plastic so the hoses could make it through. Maybe not mandatory, but i felt it was a good idea so the hoses werent pinched.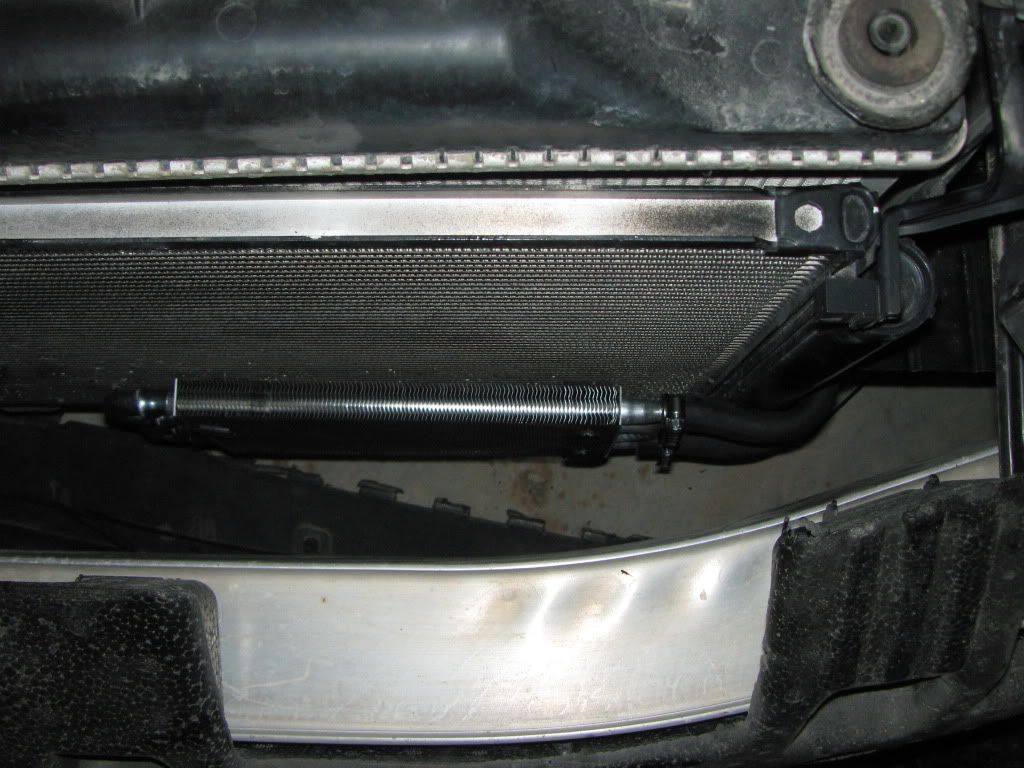 Last pic of the new trans oil lines, i tried to keep them as short as possible and with no extreme bends in them.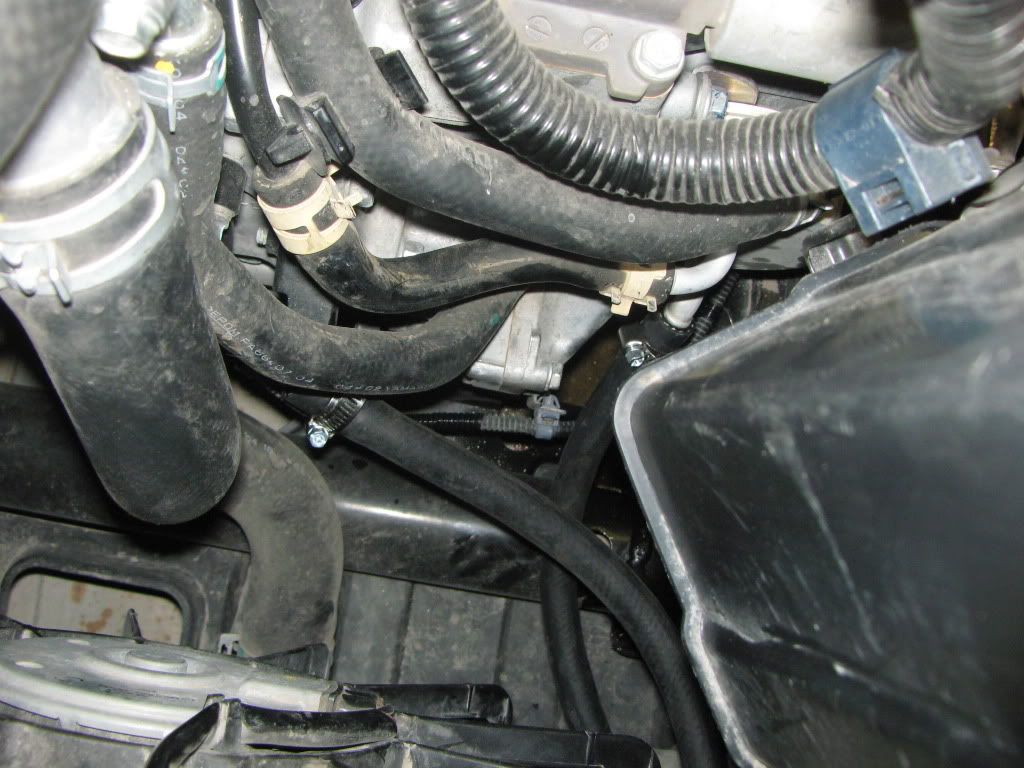 Now all you gotta do is replace any trans fluid you let come out. Its a good time to go ahead and just do a fluid drain, your already here may as well get it done. Now put your bumper cover back on and go for a test drive, make sure to check your fluid level again when your done.