2007 TAFFETA PINK SI w/ thanks and pix
I want to take a sec to thank Nick (I-NTEC) for parting w/ his CF Hood. I have yet to post pix of my car looking decent, but I finally took some today at an abandoned airport.
For the GA guys, about 45miles south of Augusta towards Savannah, this airport is abandoned. I plan on doin a lil shoot there w/ some other teams w/n the next few weeks so let me know if ya'll wanna get somethin together...
Thanks again Nick!!:thumb::thumb: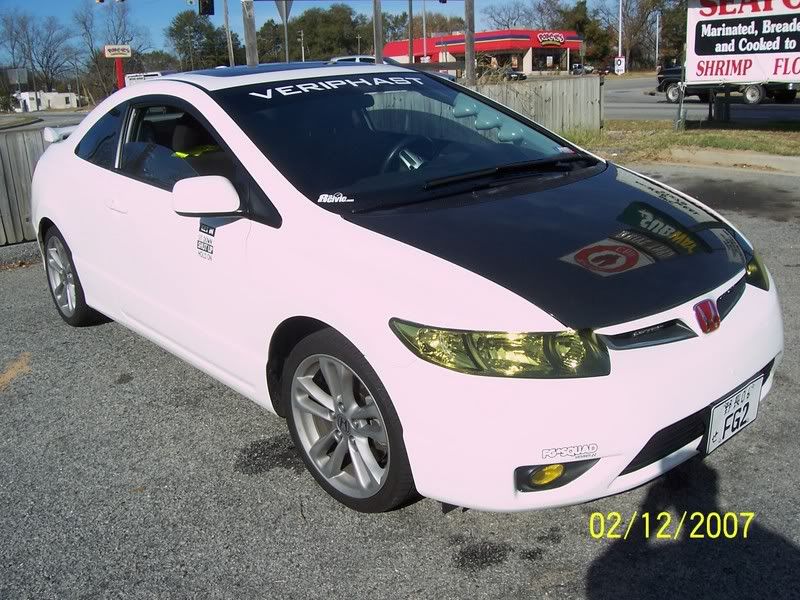 Look at the reflection.... I was so shocked!!
mg:
mg:
mg: