Alright decided to make a full build thread now that I am moving away from my first 'budget' build. This first post details everything that is on the car now and was part of my first turbo build that was on a budget. I recently bought a new setup that I put on the car at the end of March with the help of sniz and Steve!
Round 1 - Old Build
First of all I'd like to thank everyone on the boards here that has helped me along the way. I have been a regular on this board for a few years now and I would never have been able to do this without the knowledge of some of the members on here, you know who you are! Particular thanks go to Mucter and Supa Ninja who paved the way of the greddy upgrade builds! Anyways onto the turbosis.....
I bought a used greddy kit last fall (2011) and I'm shooting for 400whp with upgraded turbo and accessories.
Comments, suggestions, and criticisms welcome!
Turbo Stuff
Garrett GT 3076-iwg
TSI manifold ceramic coated
Fast-turbo oil return kit
Greddy intercooler piping
Greddy type rz bov
SRT v.1 intercooler
3'' downpipe
3'' intake
PTP turbo blanket
Omni Power 4 bar map
MAC boost control solenoid
AEM boost and wideband
All new couplers and t-bolt clamps
Fuel System
ID 1000cc injectors
Walbro 255
Crushed FPR
Flashpro - Vit Tuned
Suspension
Buddy Club N+ Coils
Hasport Mounts - 62a
Energy Suspension LCA bushings
Ingalls camber plates and bolts
Stock rims with 235/40/17 star specs
Misc.
NGK iridium plugs - 9
Omni Power CMC
Hybrid Racing Cable Bushings
TWM Short Shifter with bushings
SS clutch line
Exedy Stage 1 clutch
Full-Race 3'' exhaust
Turbo setup installation completed 7/17/12 by Positive Performance.
Link to old thread if anyone wants to see discussion there:
http://www.8thcivic.com/forums/turbocharging/292655-almks-400whp-budget-build.html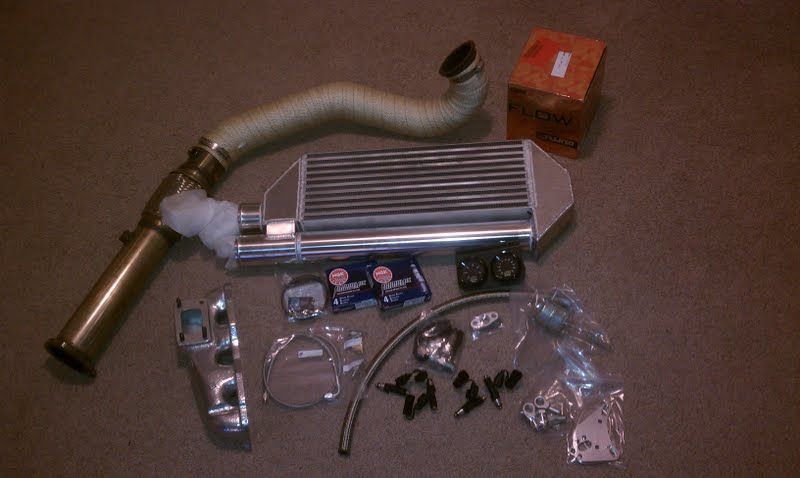 These should help...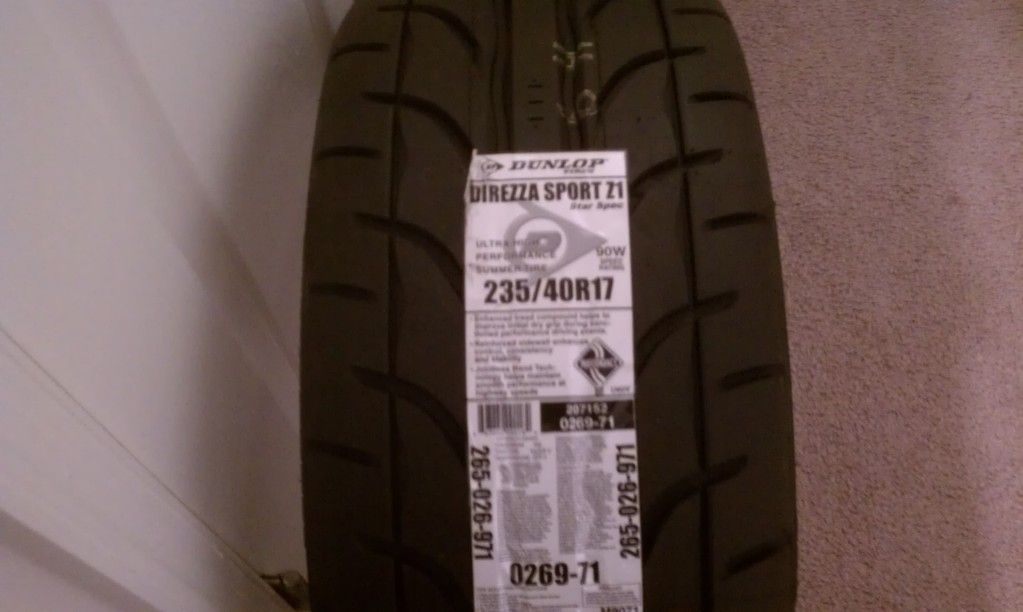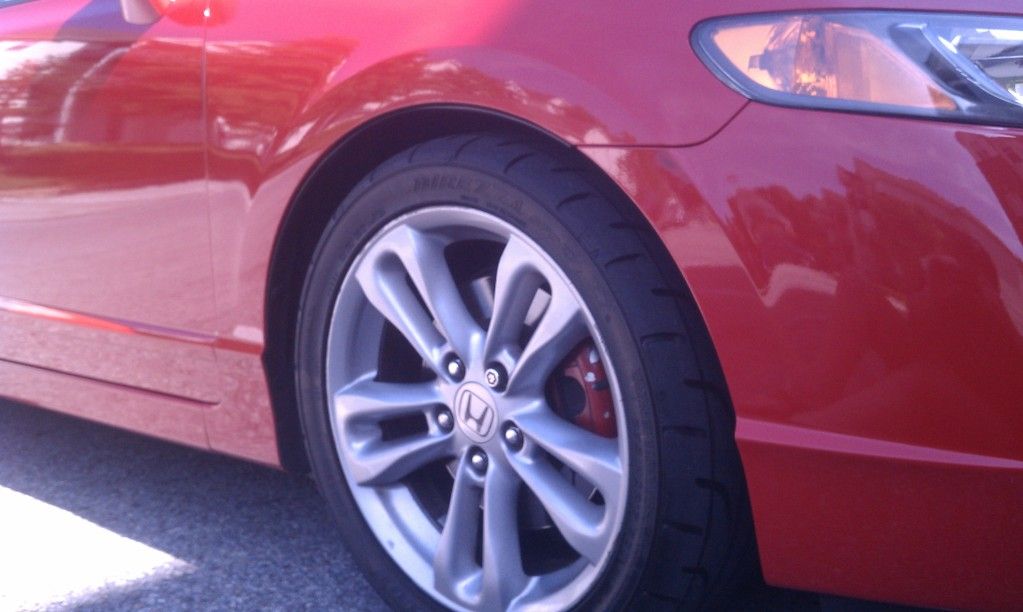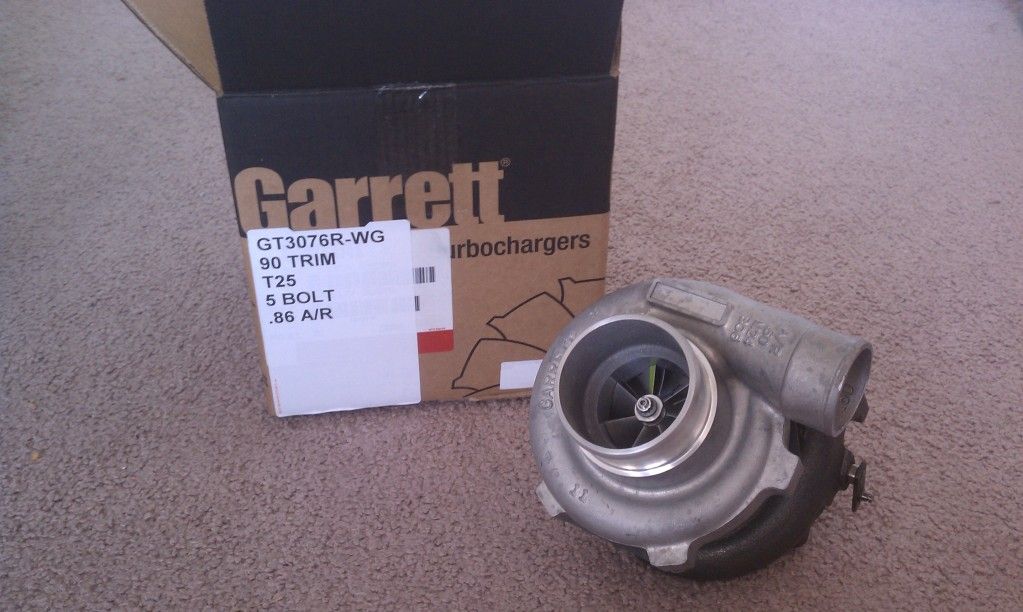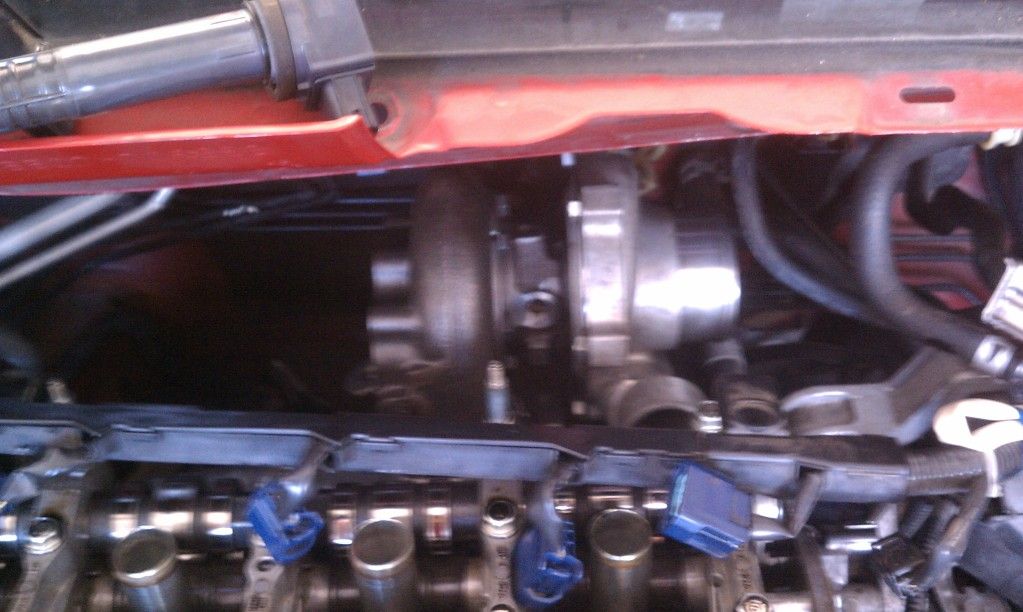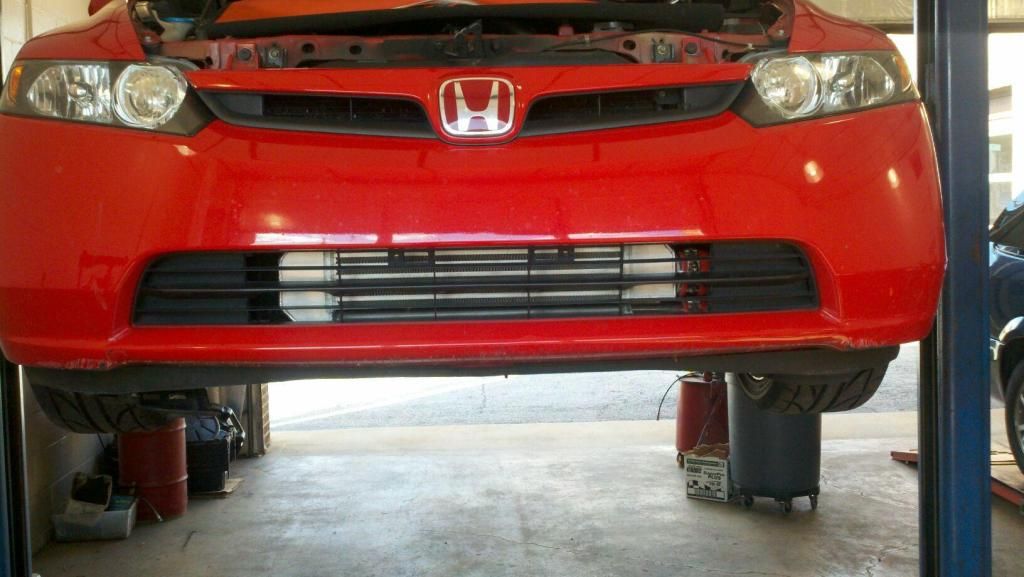 First track night: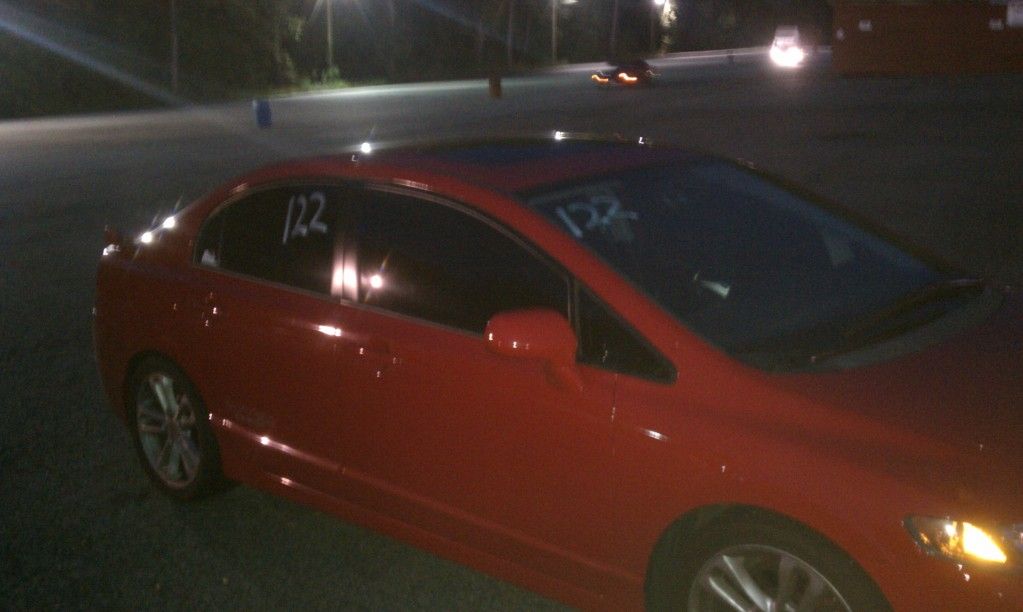 First pass: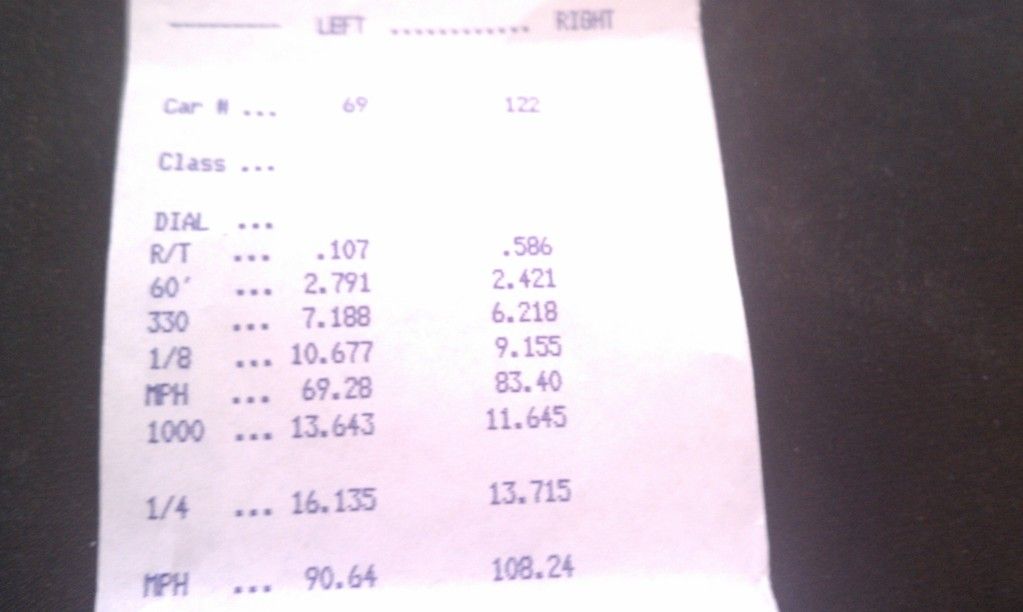 Second pass (against a zl1 camaro):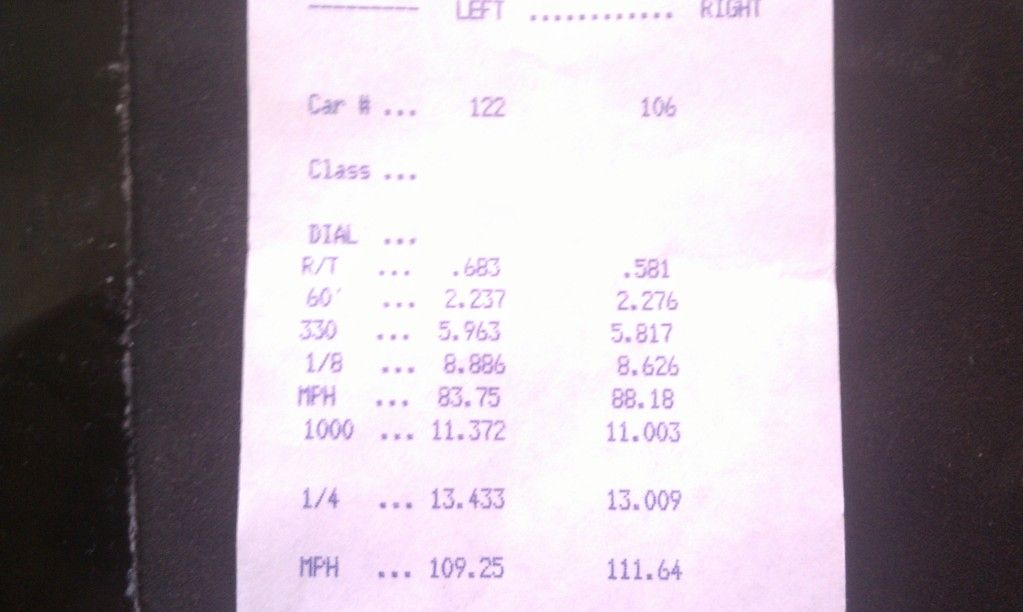 Pump gas 93 e-dyno (no quick spool):
C16 race fuel e-dyno: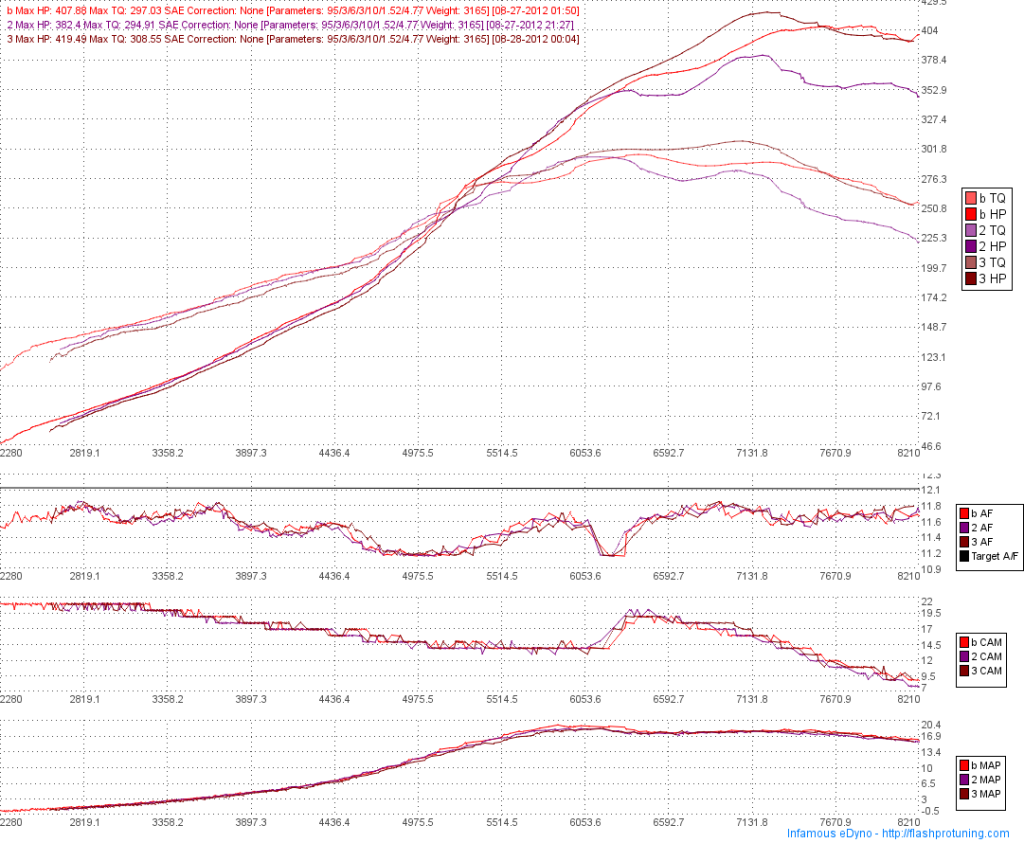 Dyno sheet from IMW dyno day 9/22/12. Pump gas 93 in 87* temps according to dyno: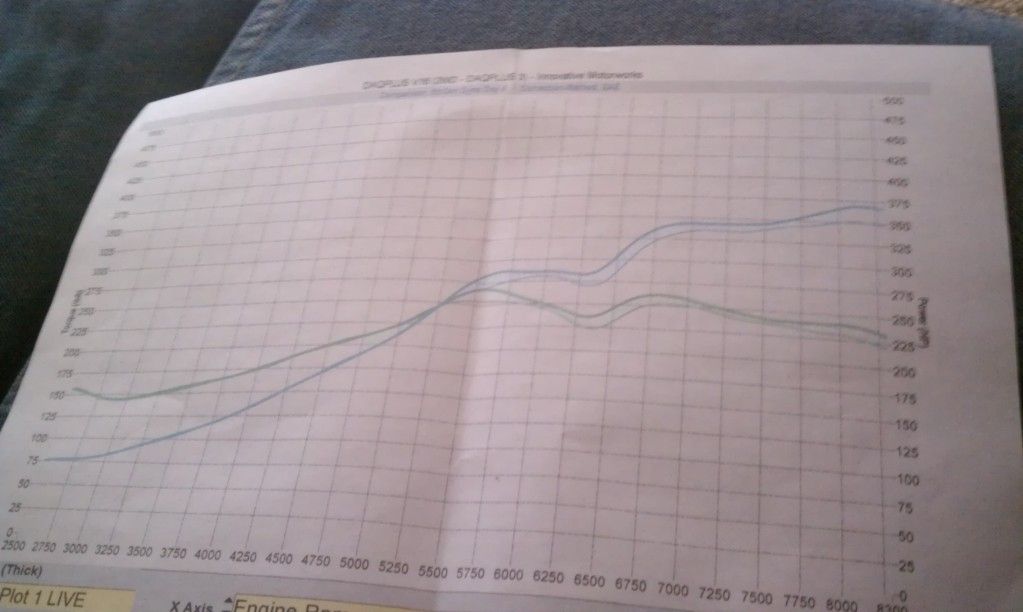 New stuff: (too bad it doesn't fit)