After coming in 2nd place at the Honda Day shootout I got bit by the racing bug REALLY bad. We stock alot of K-Series stuff and I really wasnt' about to start ordering stuff so I just took a look thru here on what others were making with certain parts and made my decision. I'd like to have one of the fastest all motor Si Sedans out, so lets see.
Here we start.
4/22/10
Starting with the block. My friend had a spare CRV block that he pulled from a junkyard. He gave it to me, just had to pick it up. So ran off there I did and got it. Little dirty, but I am sure Randy will clean it all up before assembly.
Got all the parts together for the block. Going to have Wayne of RSTech get me all the new oem parts from the Honda Dealer he works at. Want to keep it fresh. Afterall, were taking apart a car that has 17,000 miles.
Some pictures of the block parts. Just a standard 87MM Golden Eagle Honda Head Gasket, CP 12.5:1 Pistons, Eagle K24 Rods and ARP Head Studs.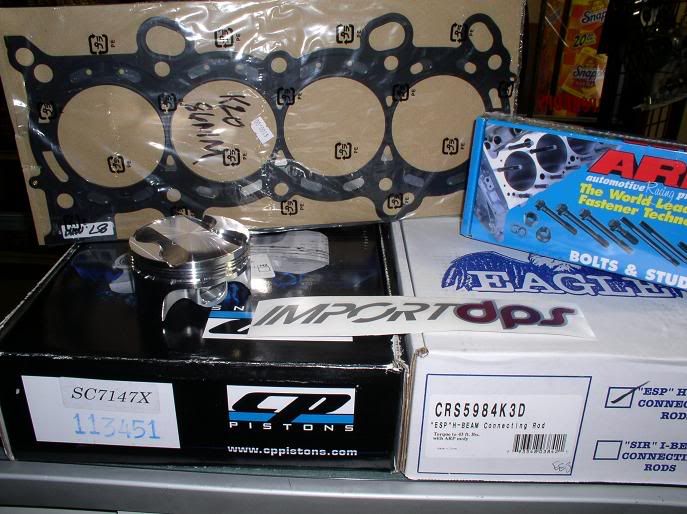 Dropping off the block later to Randy @ RSTech so that him and Mr. F2K can start cleaning and assembly.
Rick