Discussion Starter
·
#1
·
First car hit by the Z.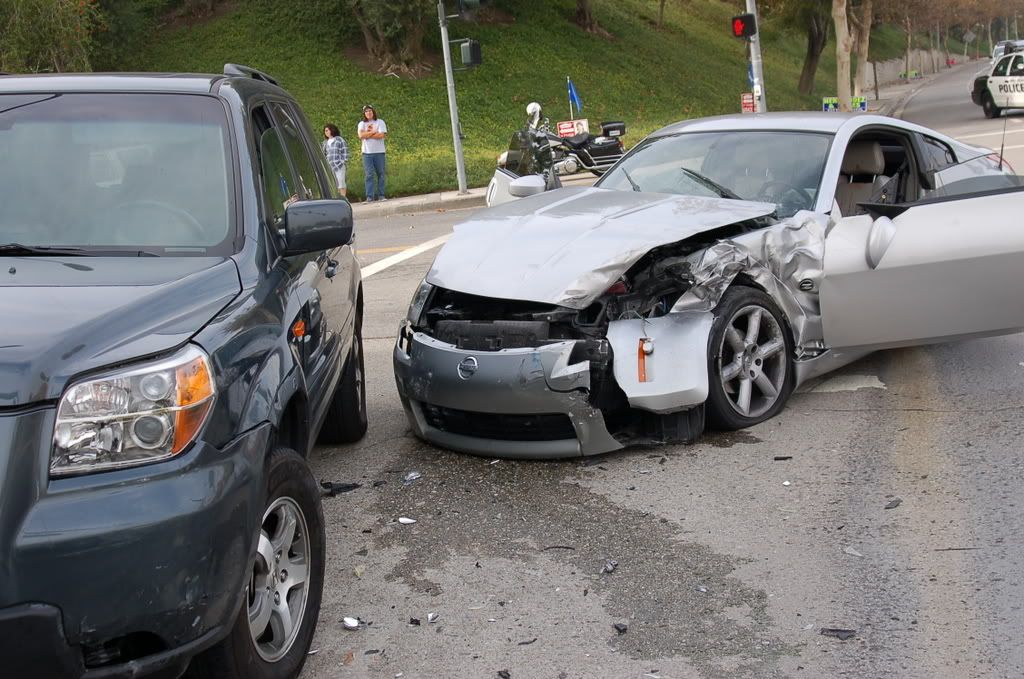 Second car hit by the Z.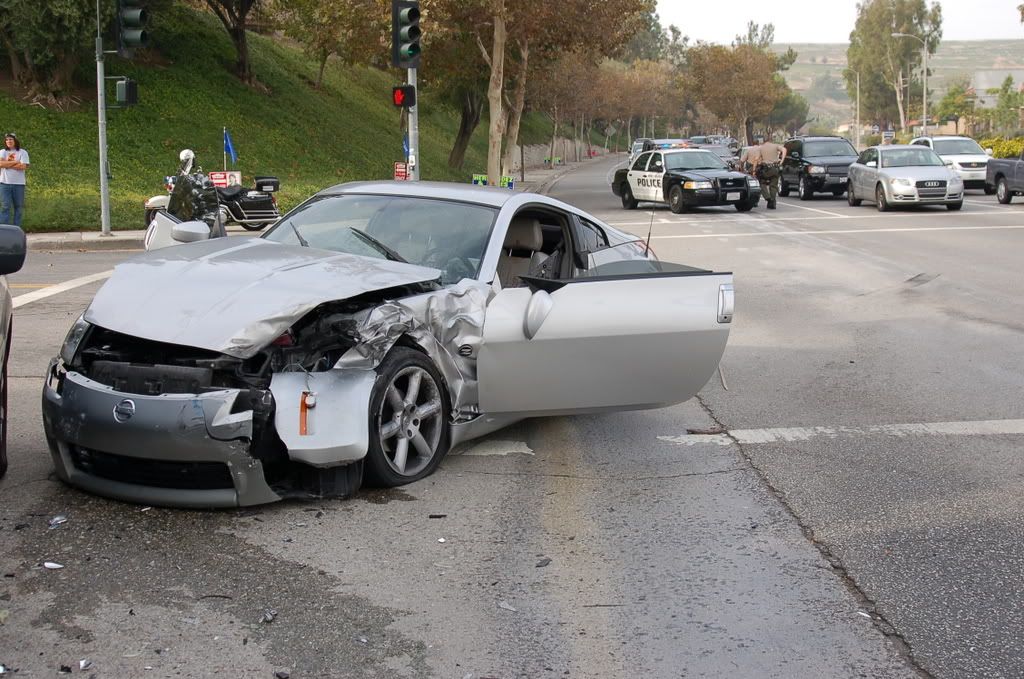 And the culprit. Notice the blood on the driver's seat.
This is what people are telling me.
As the white car was making a left, the blue car was making a right. The Z ran the red, and hit the white car first, then that car spun out, and the Z hit the second car, which didn't take that much damage.
White car is totaled, Z is totaled.
This sucks even more because the victims were people who went to our church. :[