2007 NHBP SI - Amelia
Hello everyone,
I know that I started kinda late, but I will try to remember all what I have done. I know that I haven't done much at all, but hopefully I will very soon. I hope you enjoy my progress page. There will be much more to come. :dance:
AS IT STANDS NOW
Car: 2007 Honda Civic Si Coupe

Date of Purchase: 11/22/06

Location: Knoxville, TN

Color: NightHawk Black Pearl

==================================================​
ENGINE
* Fujita SRI Wrinkle Black
* P2R Throttle Body Spacer
* P2R Throttle Body Gaskets (2)
* TWM Short Shifter
* TWM Cable Bushings
* TWM Shifter Bushings
* Hondata IMG (not installed)
ENGINE ACCESSORIES
* Shocker Decal
* Skunk2 Decal
* GrafXpressions.com Decal
* JDM Black Dip Stick
* Skunk2 Radiator Cap
* Buddy Club Oil Cap
* Skunk2 Reservoir Cover
EXTERIOR
* HFP Front Lip
* OEM Fog Lights
* 35% Tint
* Debaged "Civic" Emblem
* Cleared Taillights
* Cleared Headlights
* Chrome Signal Lights
* FIAMM Dual Horn
* Grafxpressions Red JDM Key Overlay
INTERIOR
* Grafxpressions Civic Si Shifter Emblem
* Grafxpressions JDM Style Steering Wheel Emblem
* Squash Air Freshener
* Skunk2 10th Anniversary Weighted Shift Knob
* Auger Shift Boot
* 007 Garage Door Opener
* Strutking Dead Pedal Cover (Thanks
)
SUSPENSION:
*HFP Suspenion
PLANS:
* Hondata Reflash
* Greddy Evo2 Exhaust
* Vibrant Race Header w/o cat
* Ingalls "Stiffy" Engine Torque Dampener
* NST 15% UD Crank
* NST 15% OD Alternator
* NST Belt Idler Pulley KIT
* Comptech Supercharger (as of now)
* JDM Rear DC5 Emblem
* JDM Front EP3 Emblem
* NRB Carbon Fiber Grill
* JDM Valve Cover
* Password:JDM Carbon Fiber Intake Manifold Cover
* Password:JDM Dry Carbon Fiber Spark Plug Cover
* HFP Suspension
* Progress Rear Sway Bar
* Gram Lights 57Maximum Light Grey
* BFGoodrich g-Force Super Sport
* Dupli-Color Caliper Paint
* HID Retrofit
* JDM Key Cover
* Grafxpressions Red TailLight Tint
* Grafxpressions I-VTEC 2.0L DOHC Intake Manifold Decal (black/white/red)
Time For The Pics!
11/17/06 - First Day At Home :clapping::clapping: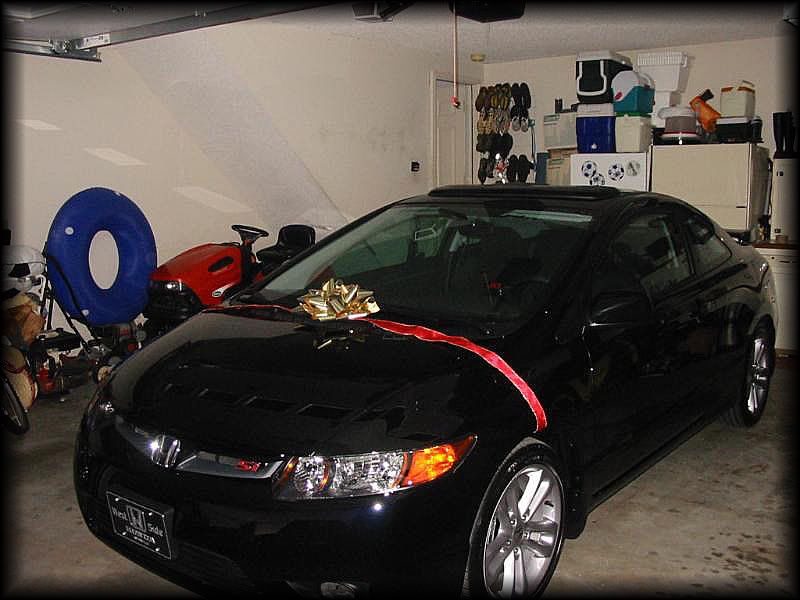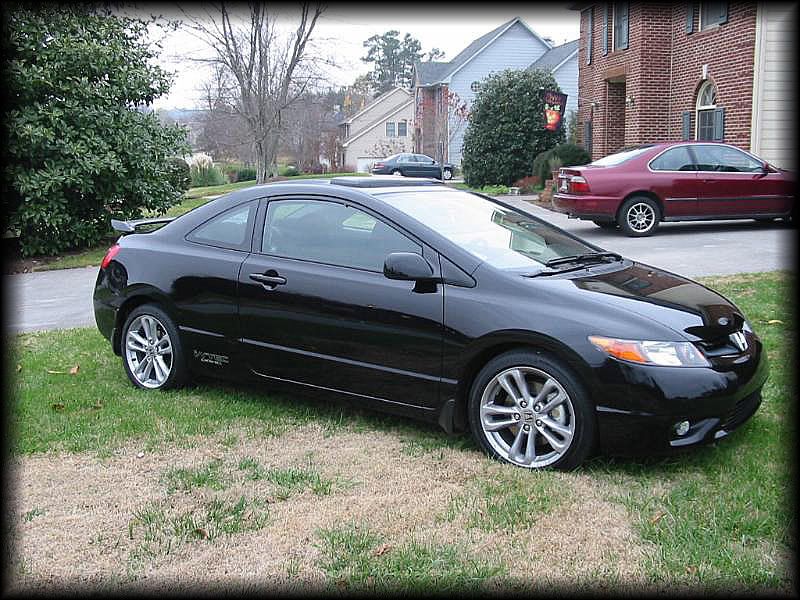 2/22/07 - Someone ran me off the road into gravel and I hit a wooden sign :sadface:
Got 35% tint prior the wreckage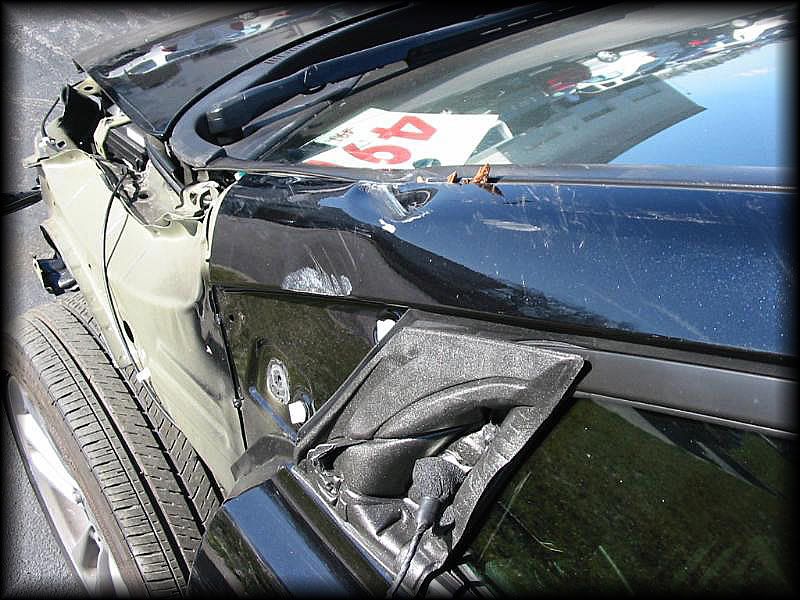 4/27/07 - After a LONG two months I finally get my baby back. :dancing:
Cost Of Repair $13k
mg: 2nd set of Headlights Cleared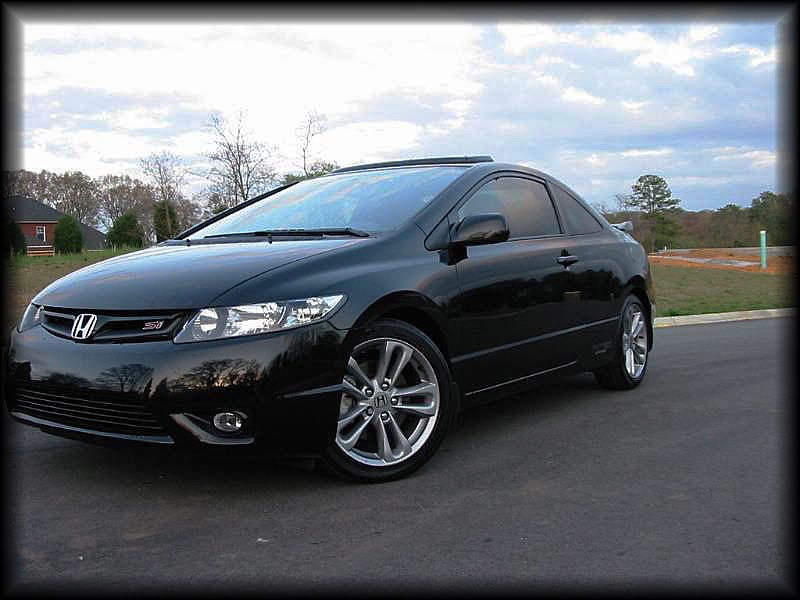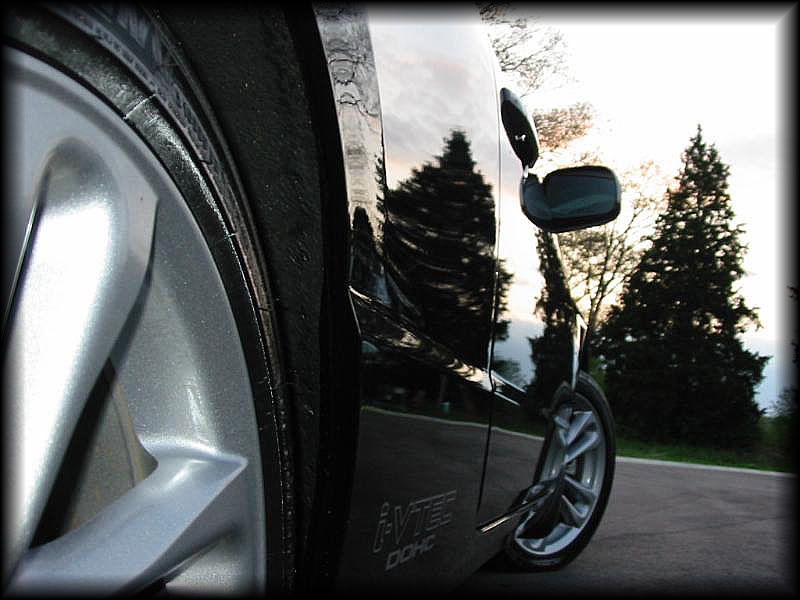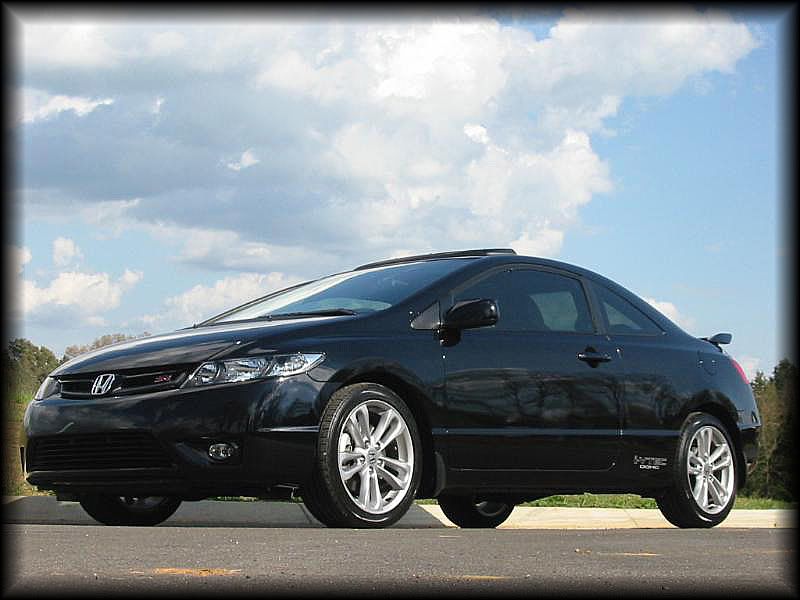 5/20/07 - 18th Birthday Car Pictures & Installed Auger Shift Boot :birthday: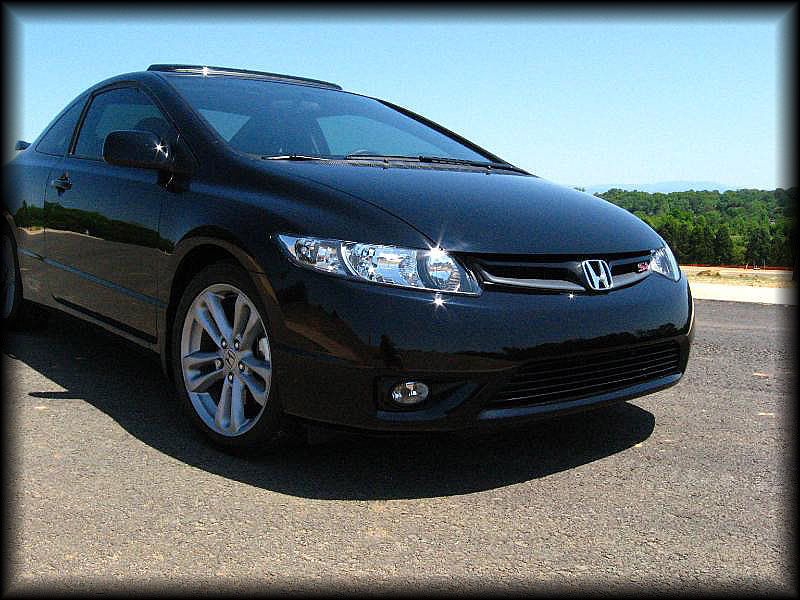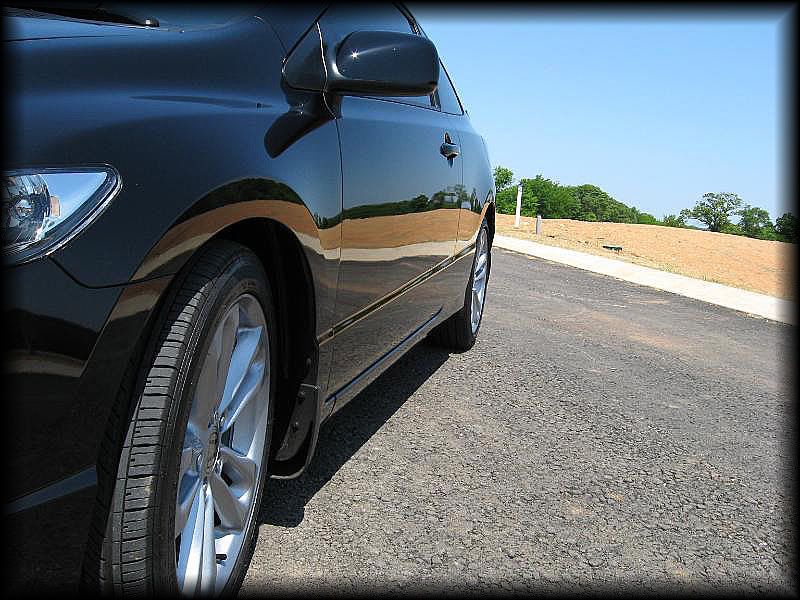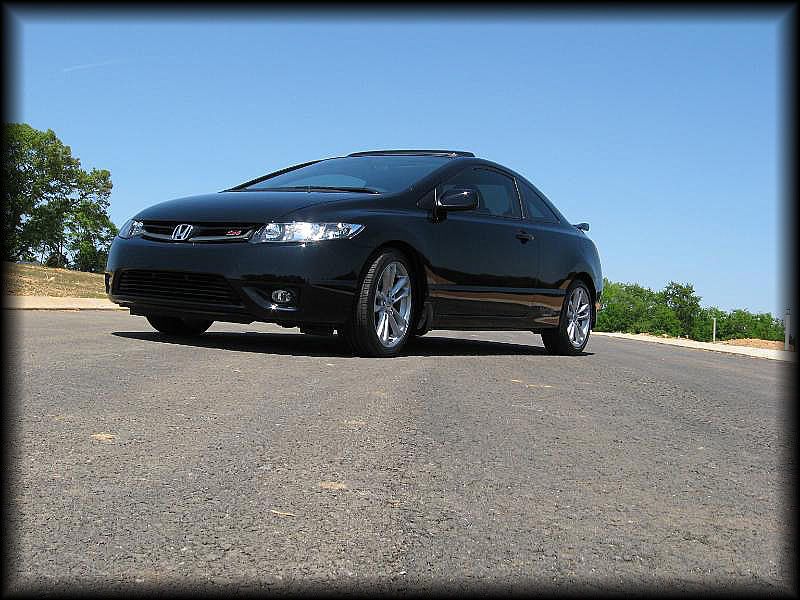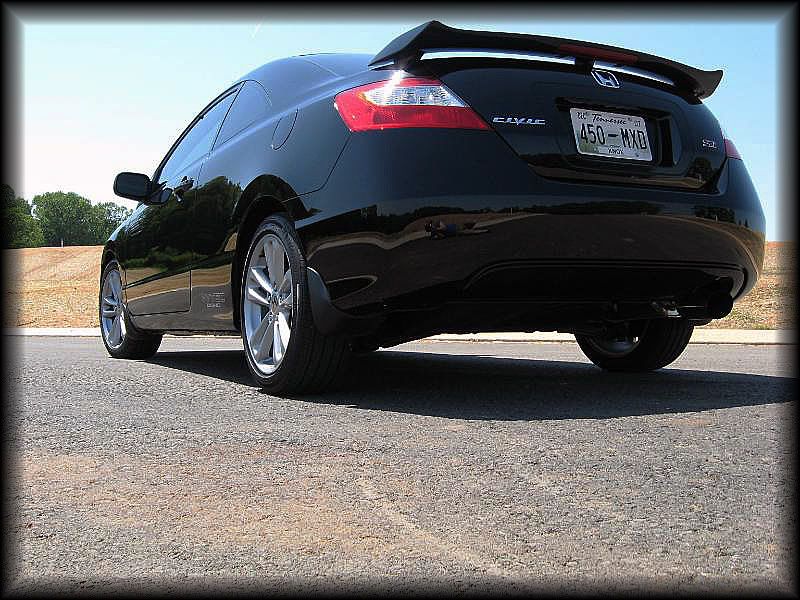 I Think A Bug Flew By!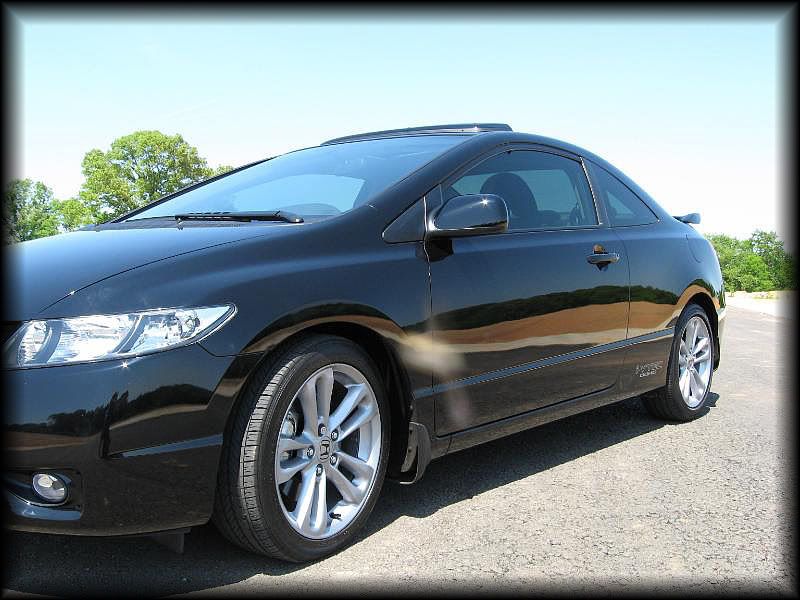 9/7/07 - Finally Debadged the Civic Emblem :laughing: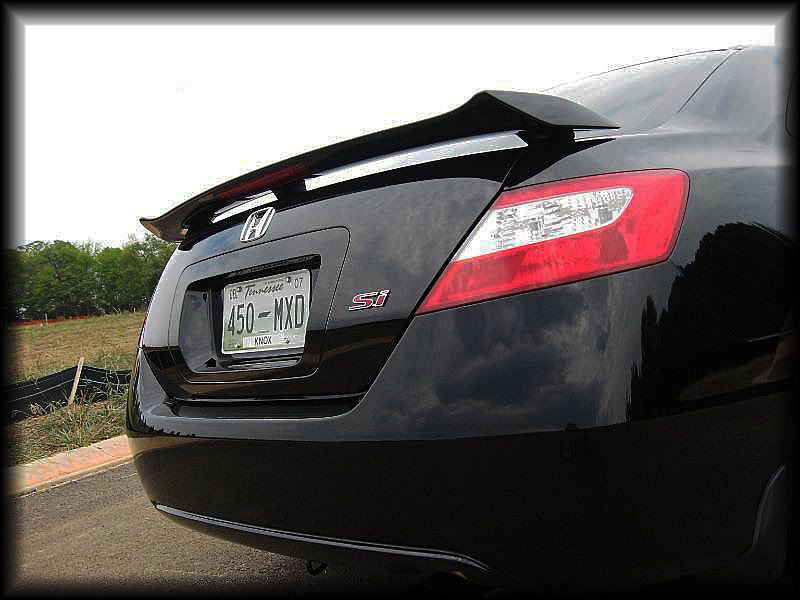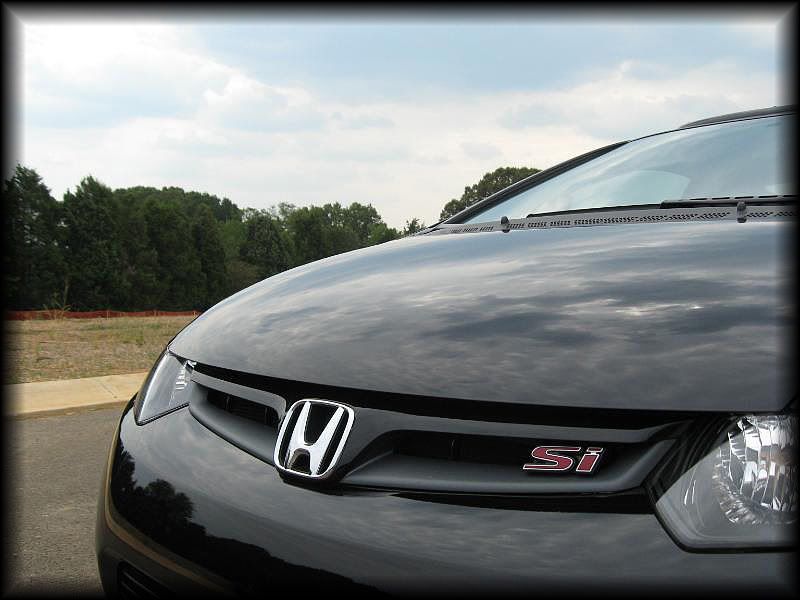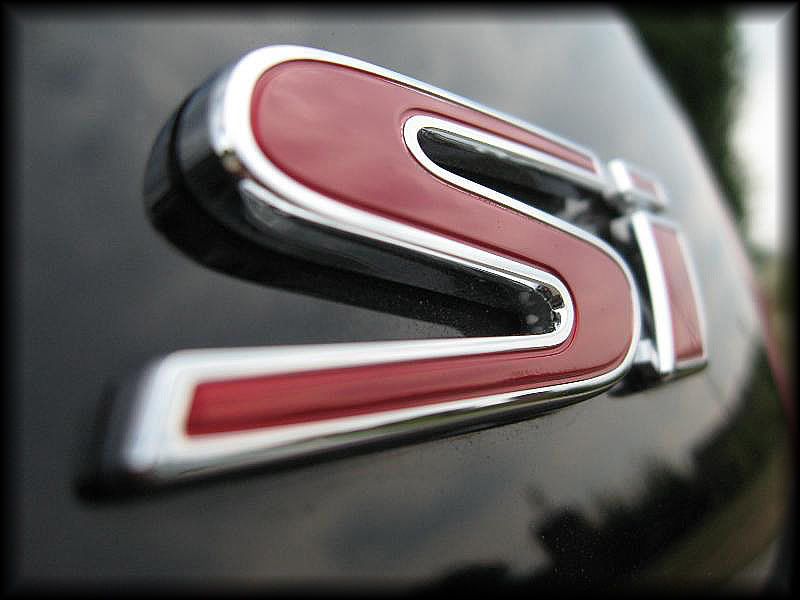 10/7/07 - A Month Later Installed the "007 Garage Door Opener" and the FIAMM Horn :rockwoot: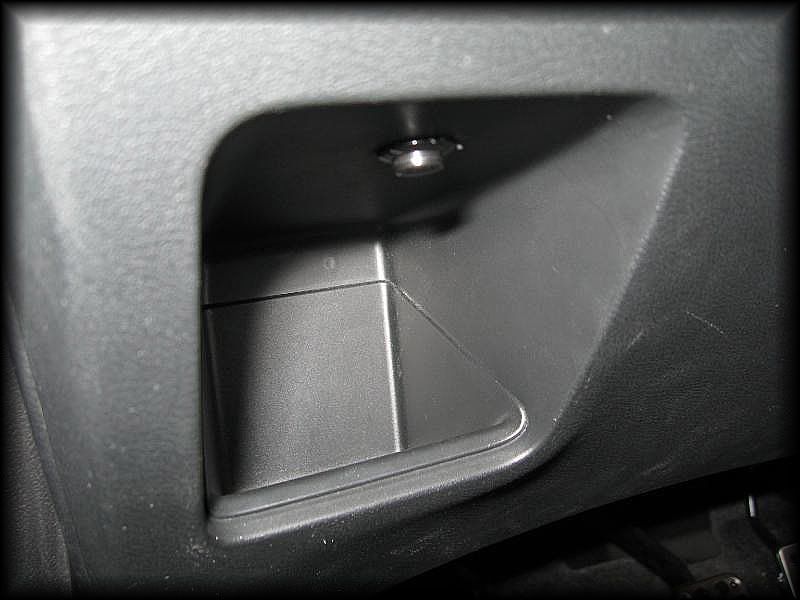 11/17/07 - One Year Old! :birthday: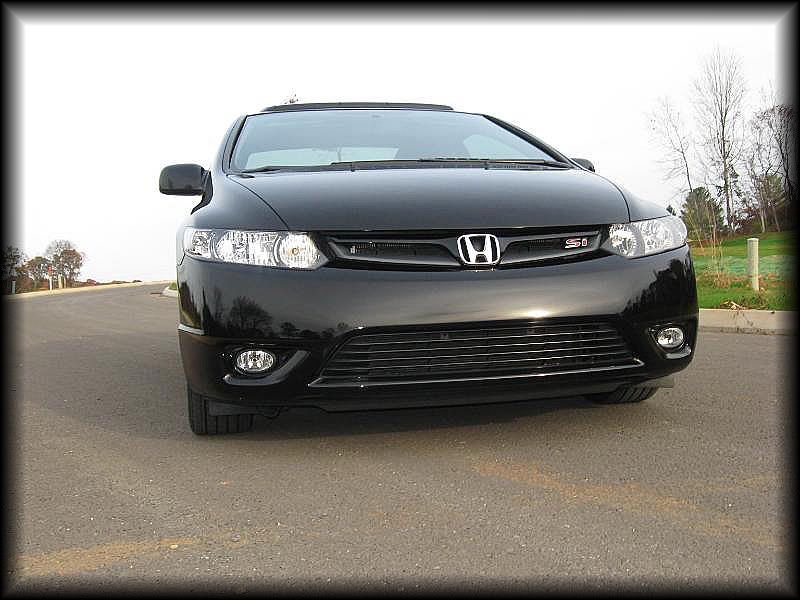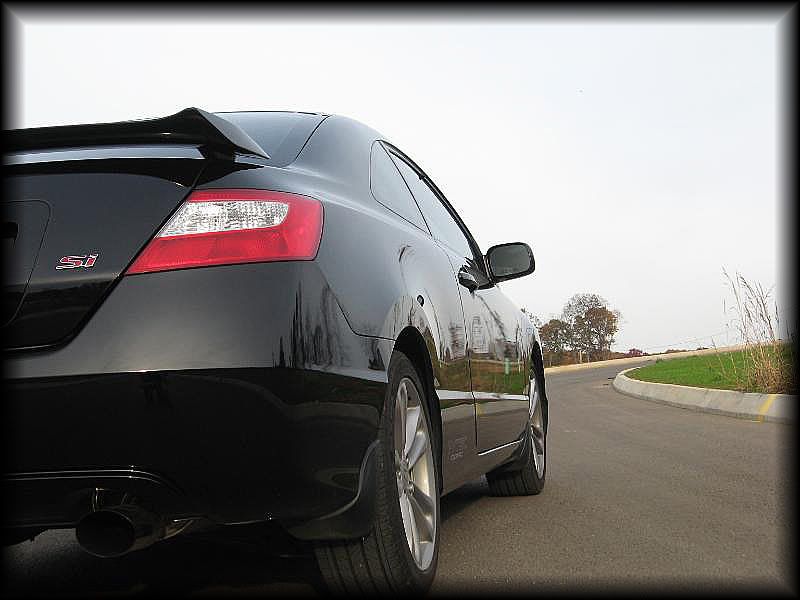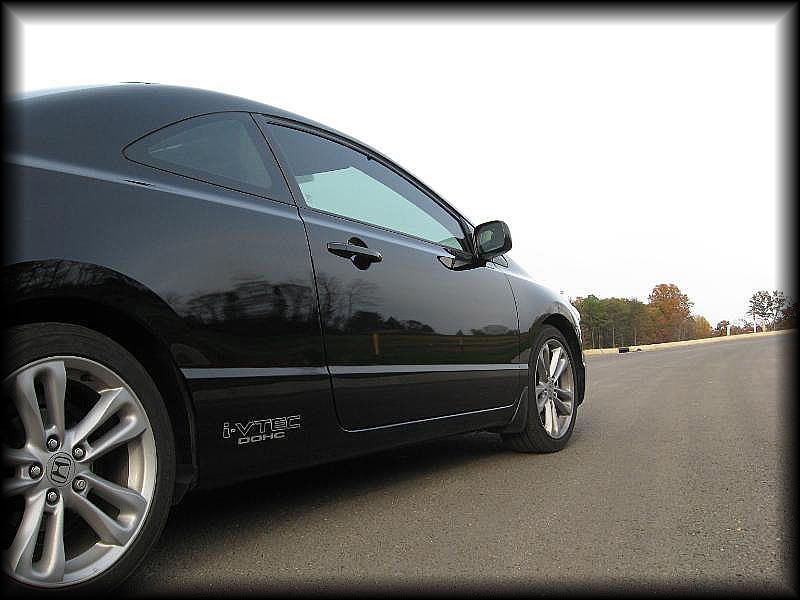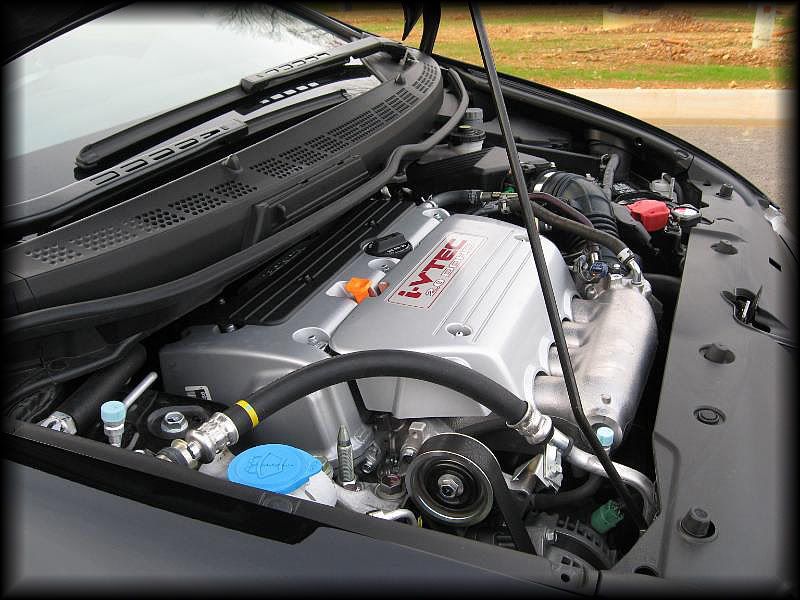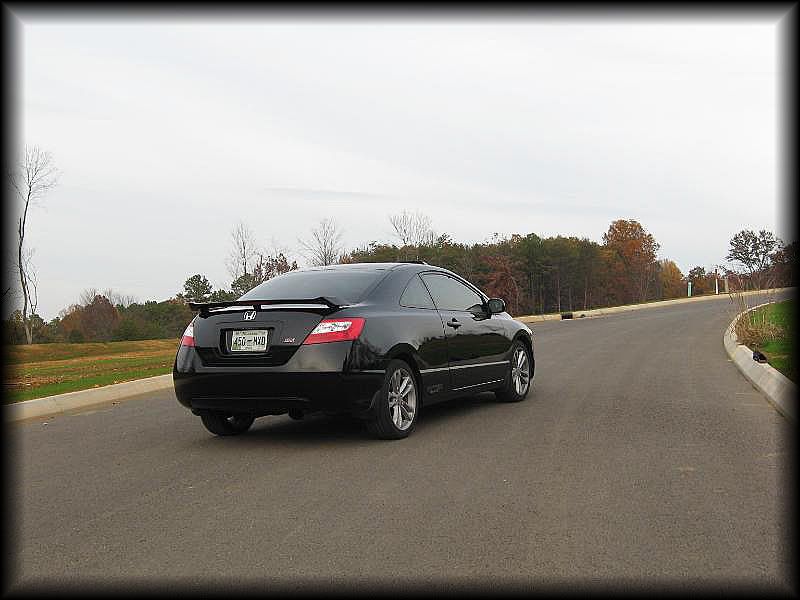 3/10/08 - Skunk2 10th Anniversary Shift Knob :cheerleader: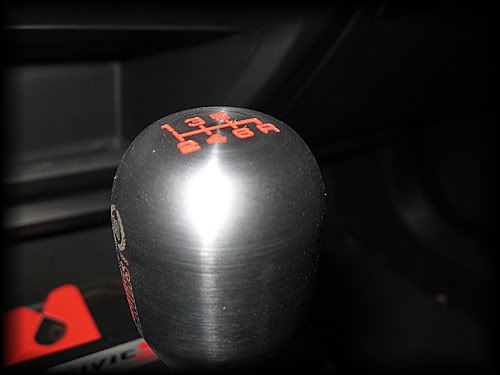 6/20/08 - Here are some new night shots that I took. I am just learning so excuse the poor quality. I think this might be a hobby I would like to pursue.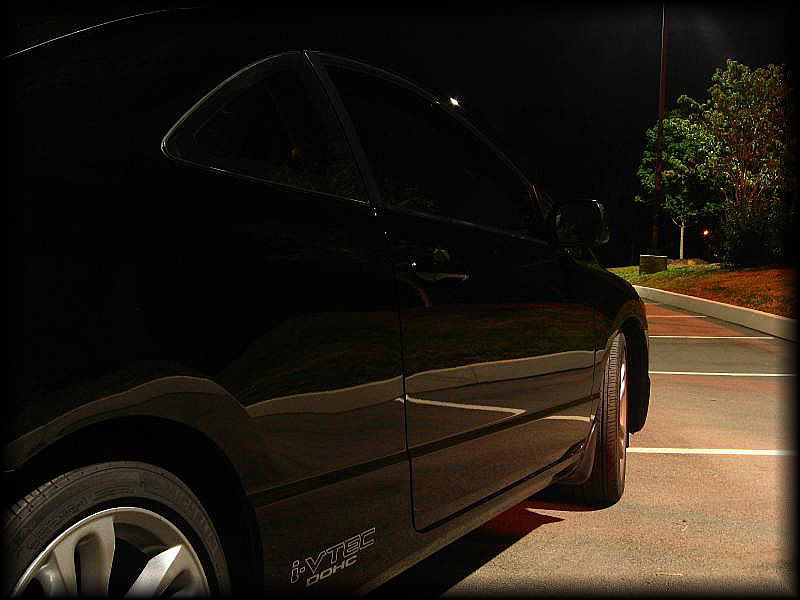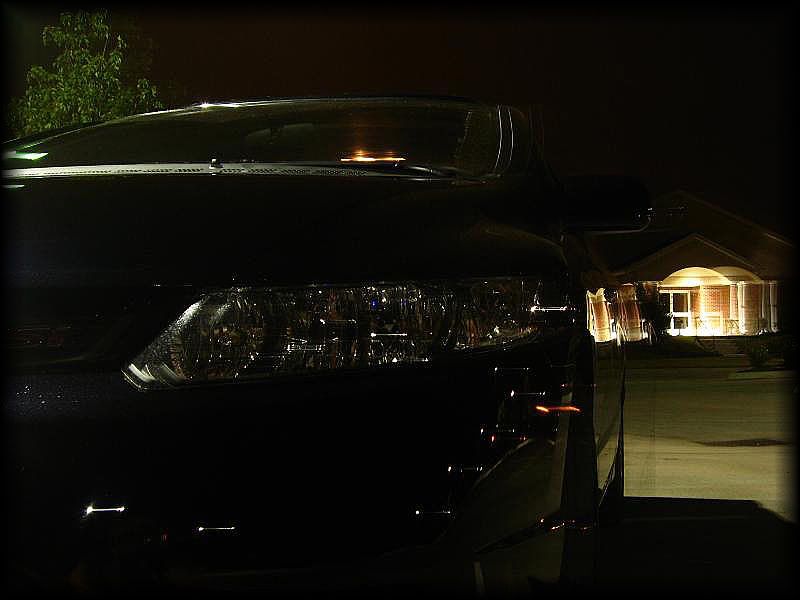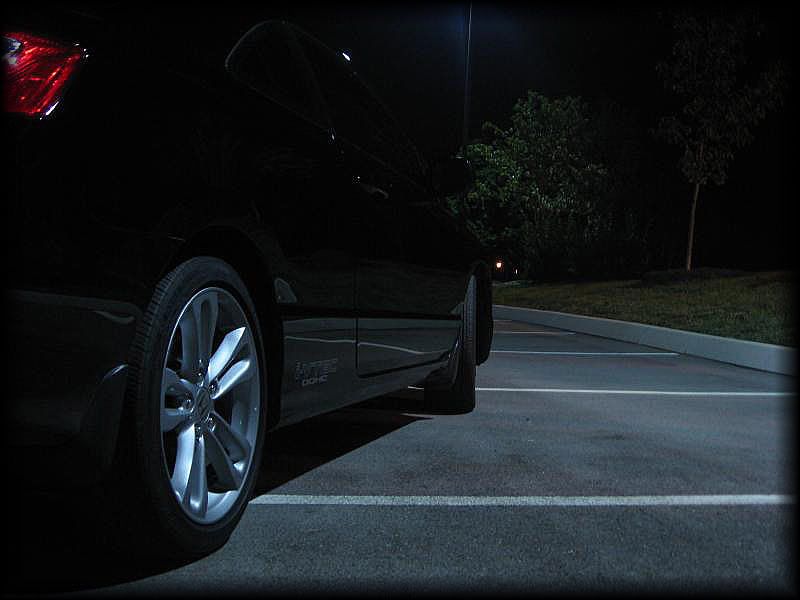 6/2/08 - Here is a better picture of my new P2R TBS/Gs and a Skunk2 Radiator Cap :badger:
6/2/08 - I purchased a StrutKing Dead Pedal cover as well. I think it really compliments the interior. Thanks StrutKing
:thumb: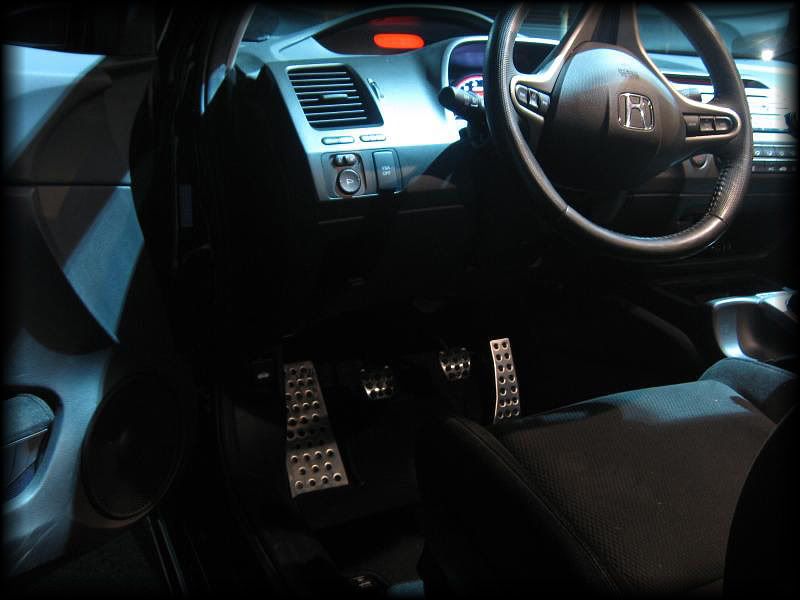 6/15/08 - Finally got my Fujita SRI in Wrinkle Black. This thing is really loud, you can definitely tell when VTEC hits
:vtec: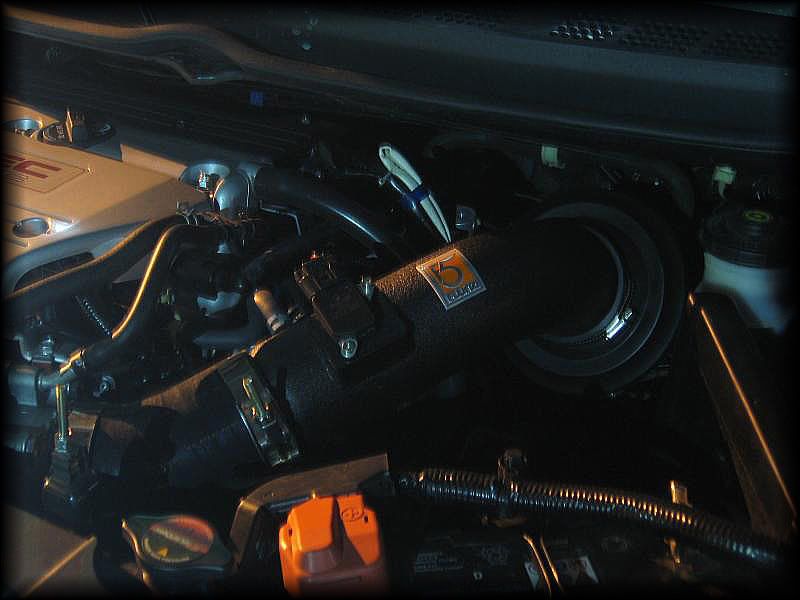 I also have the TWM SS, Cable/Base Bushings, but I havn't taken a picture of those yet :sadface:


New pics with a little more knowledge about taking picture of cars and probably the last pictures without the HFP Front Lip
:dancing: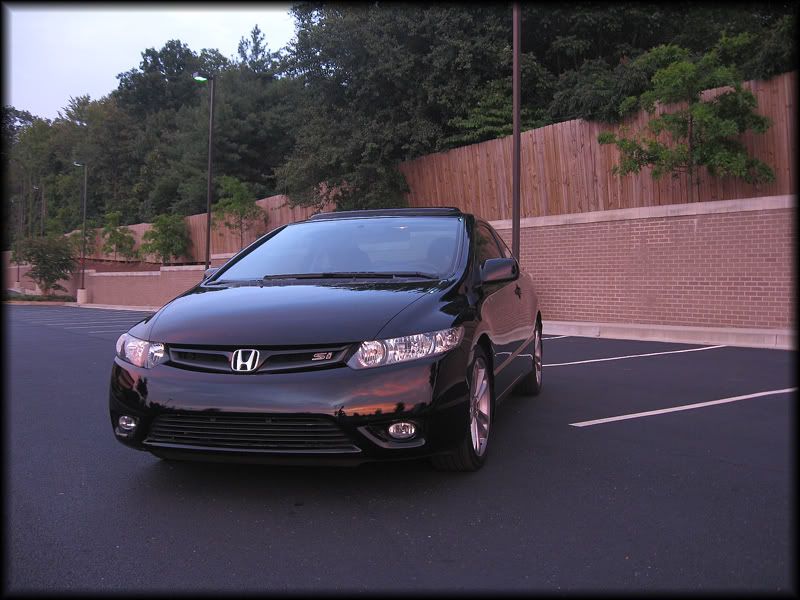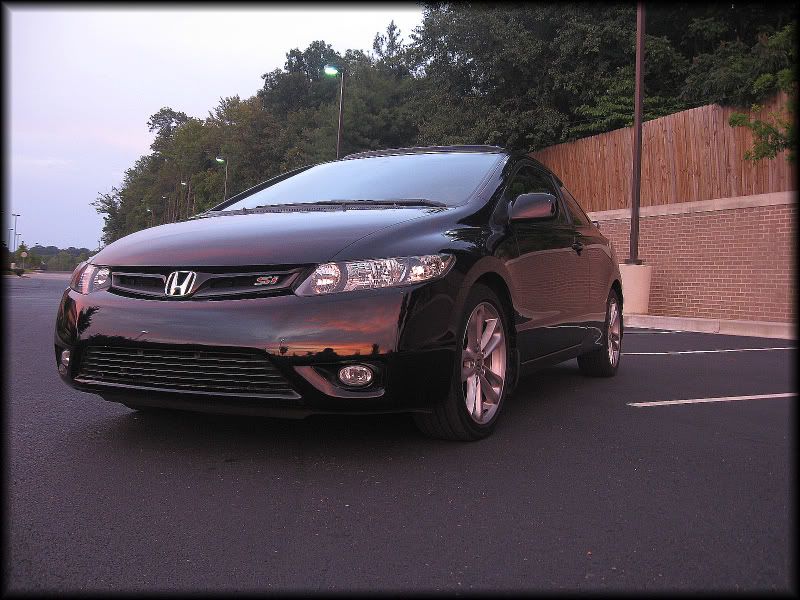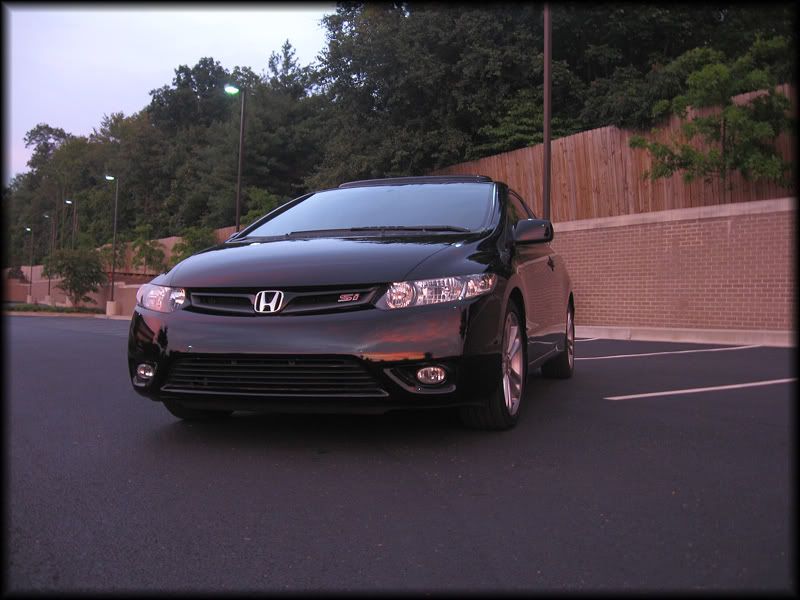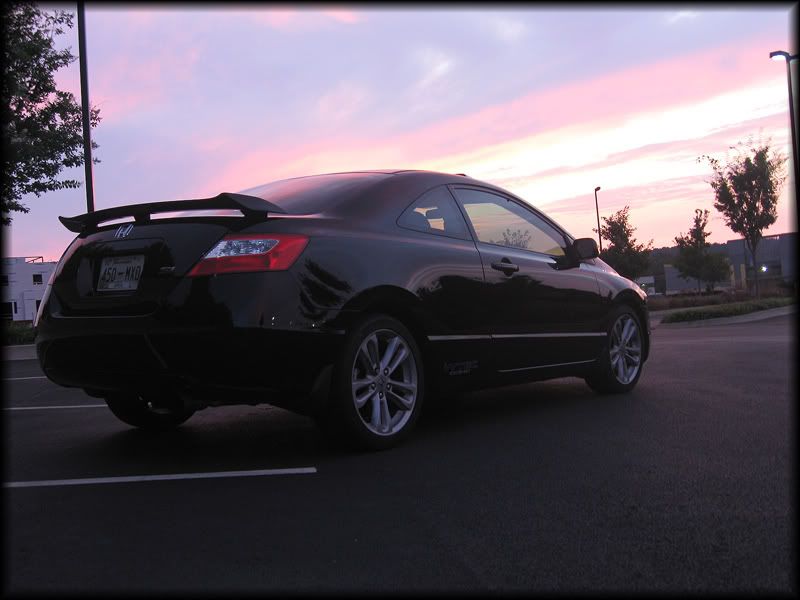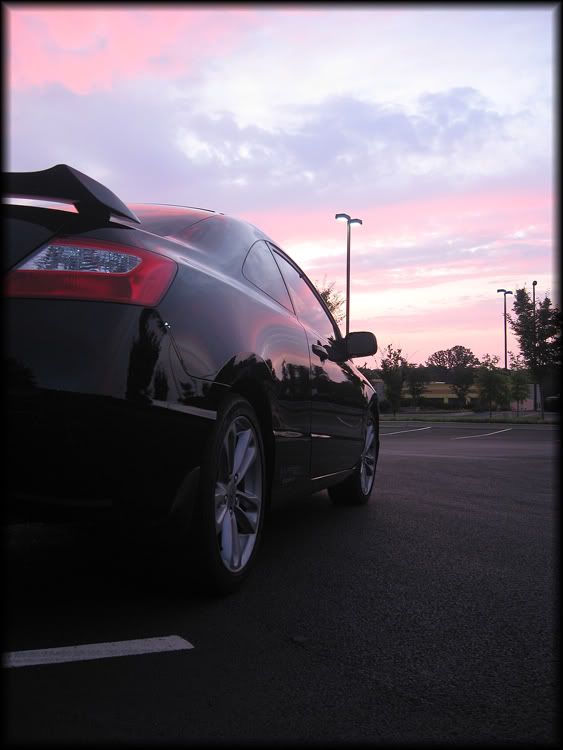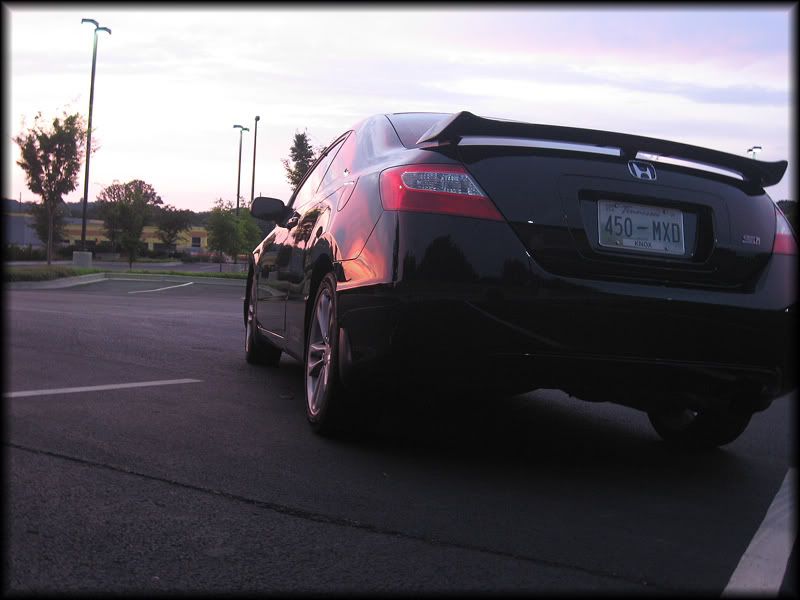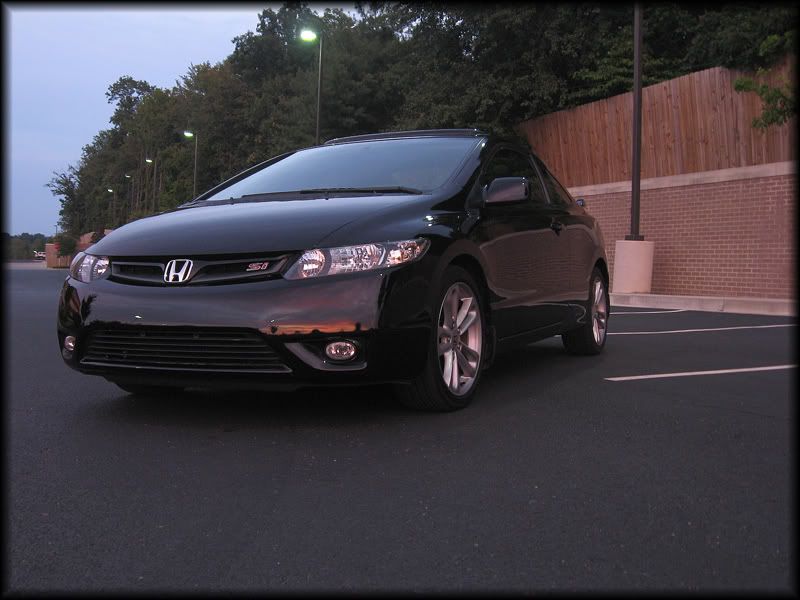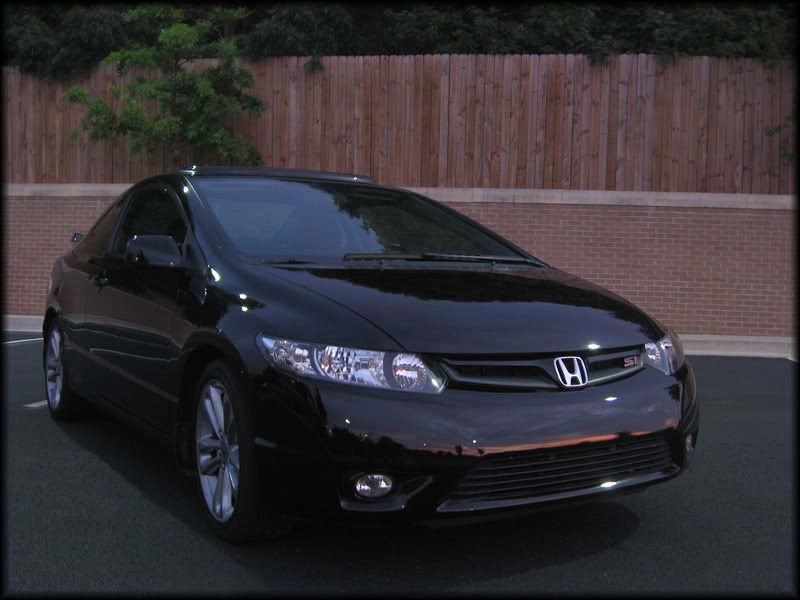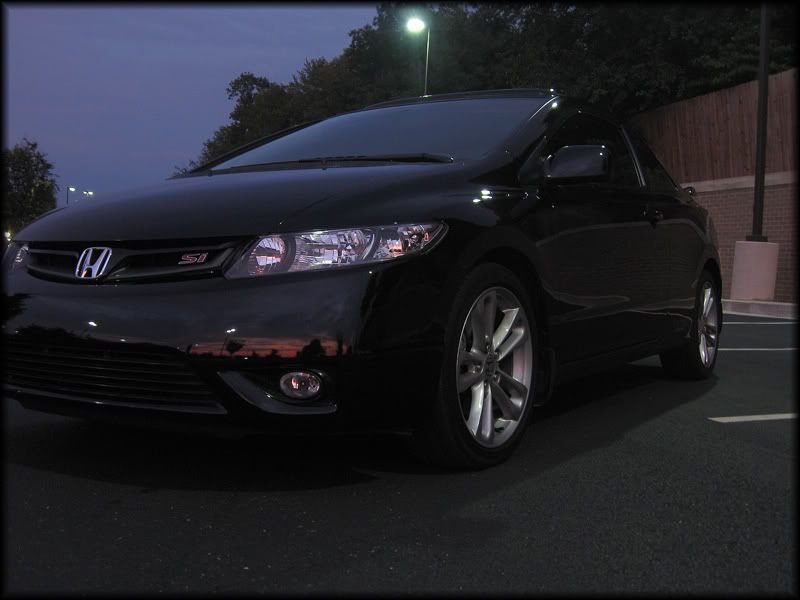 Finally got the time to take some pictures of the HFP Lip. Most people say that it really helps the car out. I have to agree 100%
Thanks For Looking! :wavey:​