Daily Driven FG2
Owner - John Chavez(jchavez)
Builders - Daniel Butler(palmerblock)<---Engine Builder, Ryan Zamora(0ecko01)
Church Automotive Dynapack - orange(pump gas) teal(race gas - ms109)
MD Automotive Dynojet - all were on pump gas
...fyi, the pumpgas plot on church's dyno and the plots on md automotive's dyno were done within 1 hour of each other on the same day, same calibration, no changes made to accomodate either dyno
Correction - SAE
...this just shows our dyno reads on average 7% higher than a dynojet
Some details below:
-Core - K24a2 (TSX)
-K24a2 block, diamond bore/hone to fit the 87.5mm CP Pistons
-K24a2 crank balanced and polished by Castillo's Crankshaft Specialist
-CP X-Forging 12.5:1 Compression Pistons (Barrier Coating on the dome, Proglide Zylene Anti-Friction Coating on the skirt)
-Crower 4340 Connecting Rods
no chinese rods here
-Rotating assembly balanced within 1/4 gram
-ARP Head Stud Kit
-OEM Honda main and rod bearings (spec'd with dial bore guages and micrometers, no plastic guage **** here)
-OEM TSX head gasket
-Hybrid-Racing Fuel Rail
-ATI Crank Damper
-TODA Heavy Duty Timing Chain Tensioner
-TODA Heavy Duty Timing Chain
-Hytech Oil Pan Baffle in K20Z3 oil pan
-RSX Type-S oil pump
-Prototype Racing Oil Pump Spring Mod
-RBC ported/bored intake manifold
-OEM Honda 2010 Acura TL 3.7L DBW TB bored(81mm air intake side to 72mm intake manifold side)
-Portflow Design Head k20z3(09 Civic Si)
-Drag Cartel Stage 4 Cams
-Surpertech springs w/titanium retainers
-Honda RDX 410cc fuel injectors
-Skunk2 Racing Header
-3inch exhaust
-TODA lightweight flywheel, clutch disc, and pressure plate. (The entire assembly is balanced on a dynamic balancer to ensure reliable high rpm operation.)
-Hondata intake manifold gasket
-Hondata Flash Pro with Tuning by Church Automotive (Daniel Butler)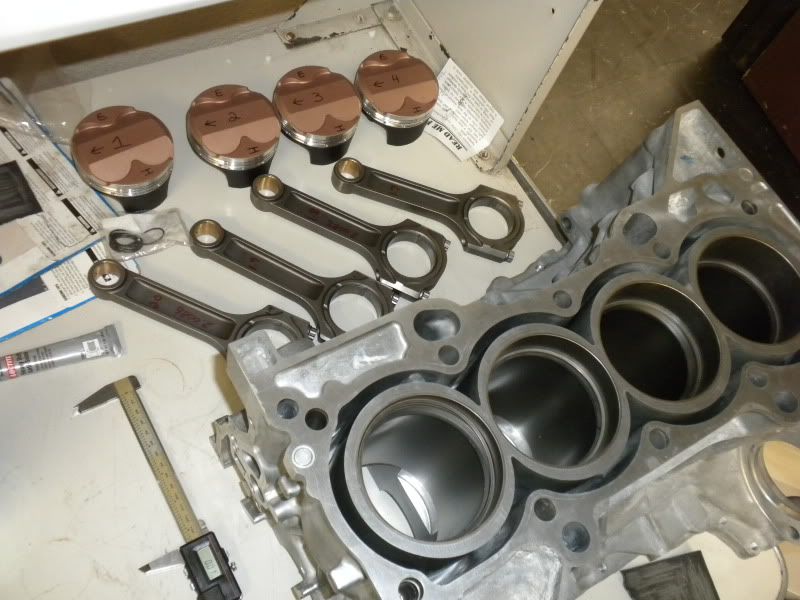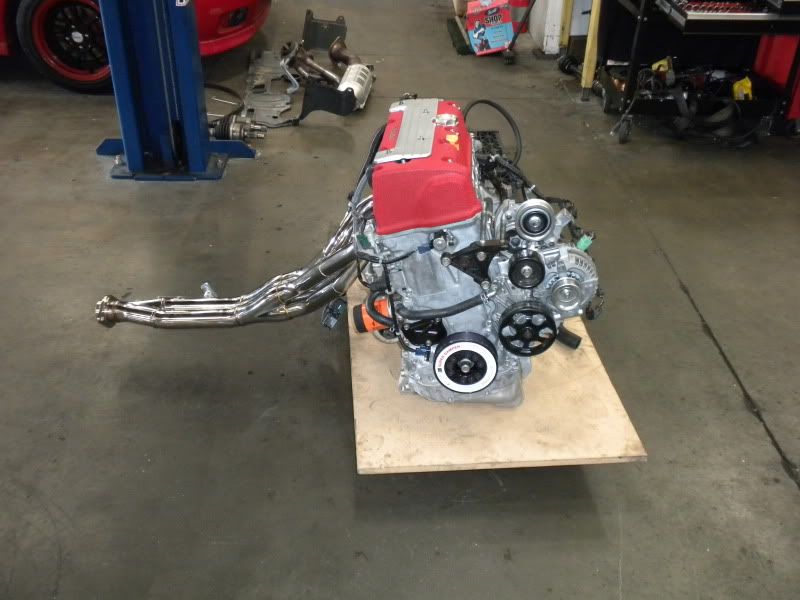 Any Questions?...Any Answers?...