OK, so this is my second attempt at this build. My last build was involved in a tragic accident that not only cost me my car but cost me my best friend so this build is for my boy Joshua Ryan O'Keefe
My first attempt:
http://www.8thcivic.com/forums/car-builds/211570-07blacksi09s-ek-kswap-build.html
So after looking..... and..... looking for ANOTHER clean EK I finally found one. :dancing:
This car actually wowed me when i saw it in person because i had to actually look for body damage and there's is very...very..very little at that. With it being clean and all there are some issues like the suspension is pretty shot and the interior was eh lets just say they liked to eat.
What to see in this build???? To much plans to list just follow along and enjoy :usa:
Surprises to follow
SPONSORS.....:woot:

Page 1
Introducing the build
removing sound deadening
installing ctr lip and fogs
Page 2
sanding and priming the inside
wire tucked inside
Page 3
before and after clean up
started drilling out spot welds
removing the dash
Page 5
plugging the holes where the drain plugs were.
putting the dash back in.
Page 6
Installed:
BLOCK
K20A2 Shortblock
ERL Darton MID Sleeves
Pauter Rods
87mm Wiseco Pistons, upgraded to large pin 10:1
Castillo Crankshaft
S2000 oil pump
Hybrid racing chain tensioner
K24 oil pan(tap already)
New k20 timing cahing
HEAD
Brian crower springs n retainers
Arp head studs
Supertech Valves,seal,and guides
Cosmetic Head gasket
3 angle valve job
RBC polish intake
Cleaned up and power washed my eg subframe and manual steering rack and some pics of goodies i picked up
Page 7
Goodies from Hybrid Racing
Page 8
OLD motor out New motor in
Page 9
Finished up on some wiring and shifter
Started motor for the first time
k20 block cleaned up ready for machining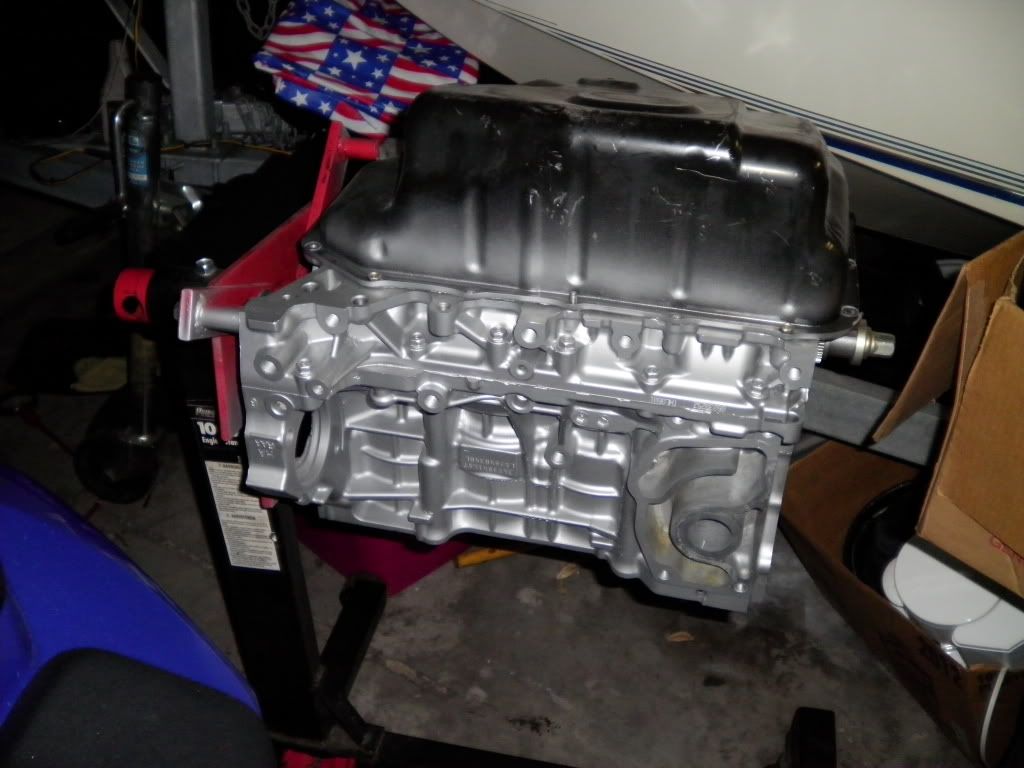 The first time i layed eyes on her
mg: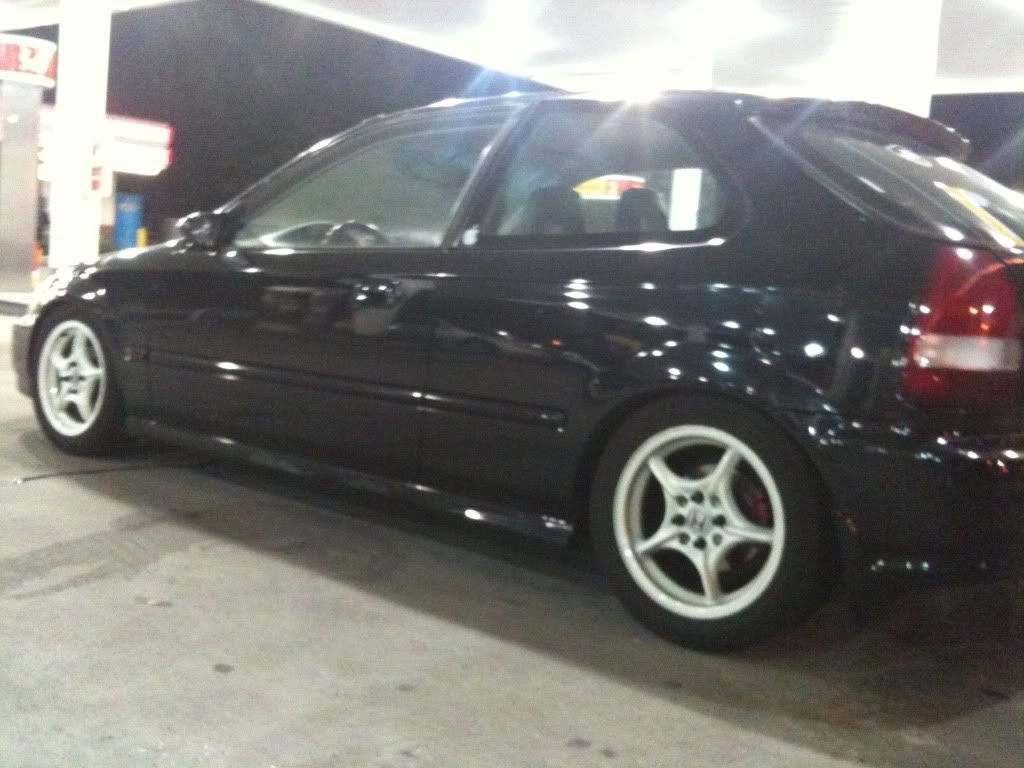 Got the car home and started gutting it out to get it ready for paint...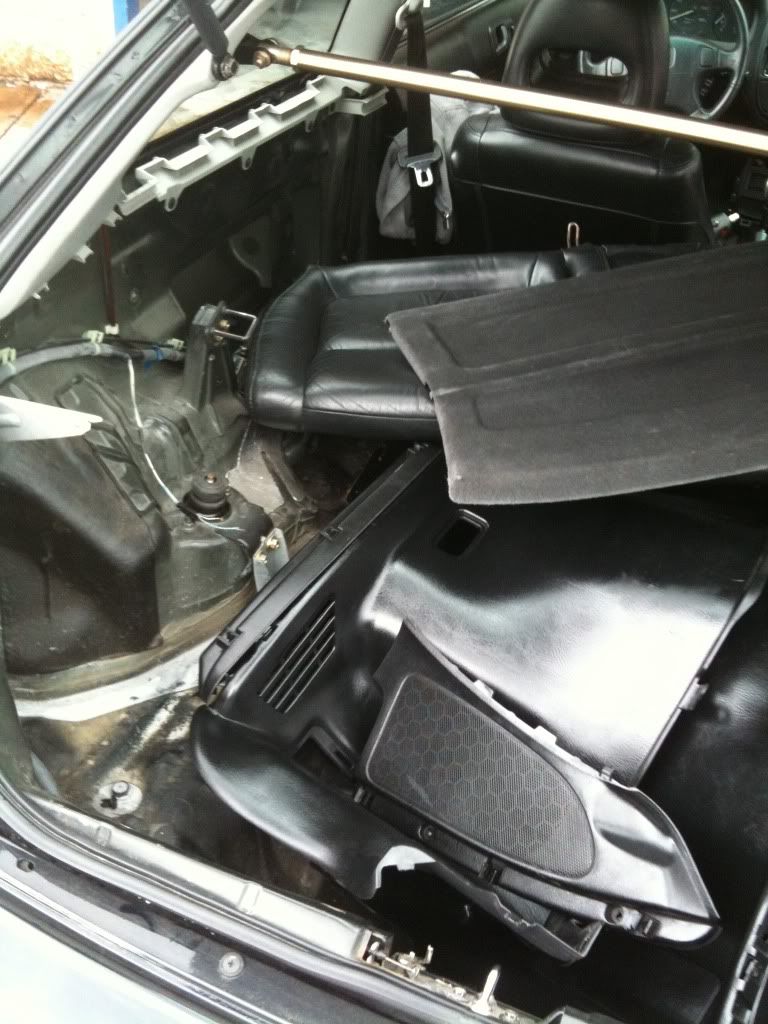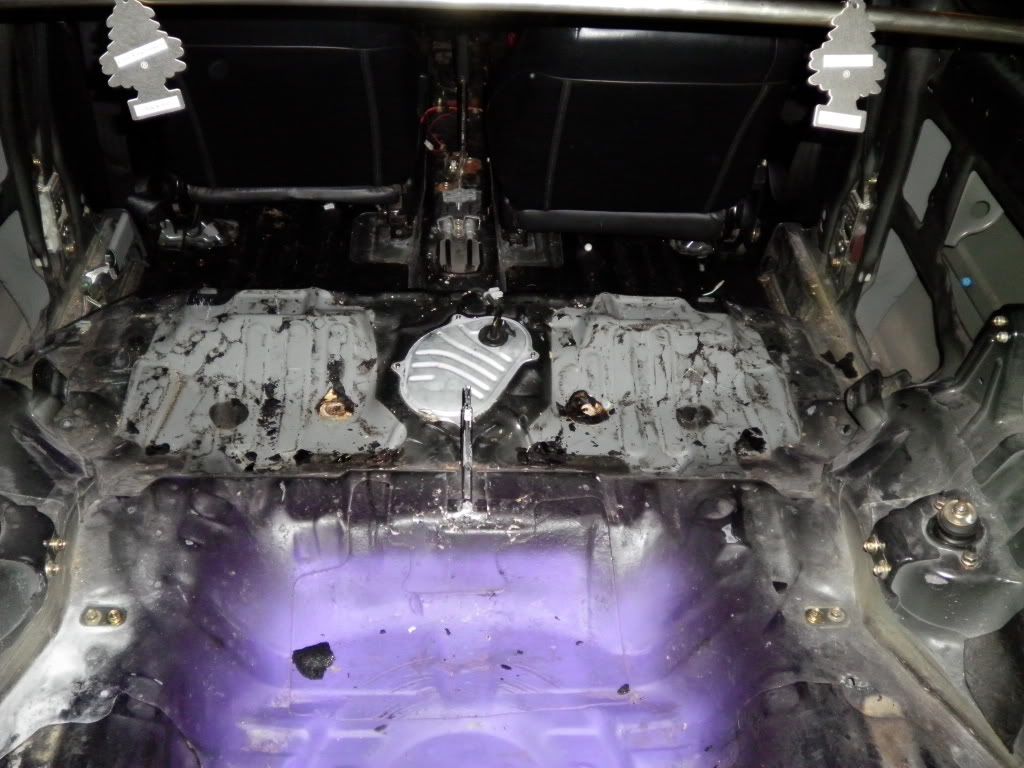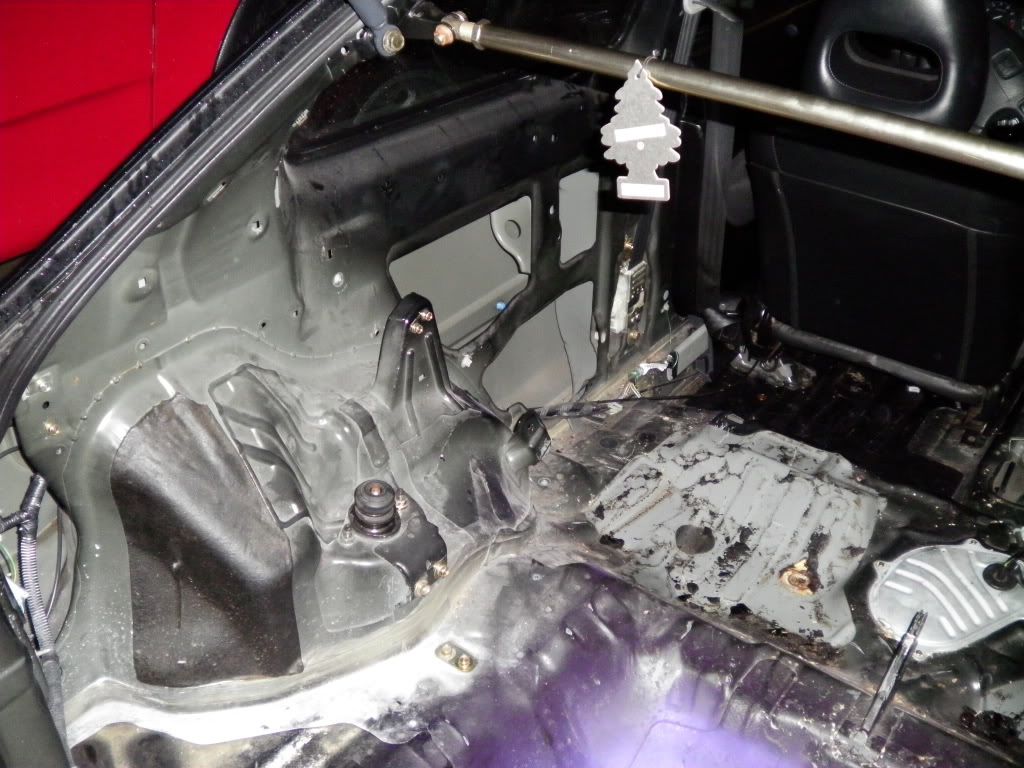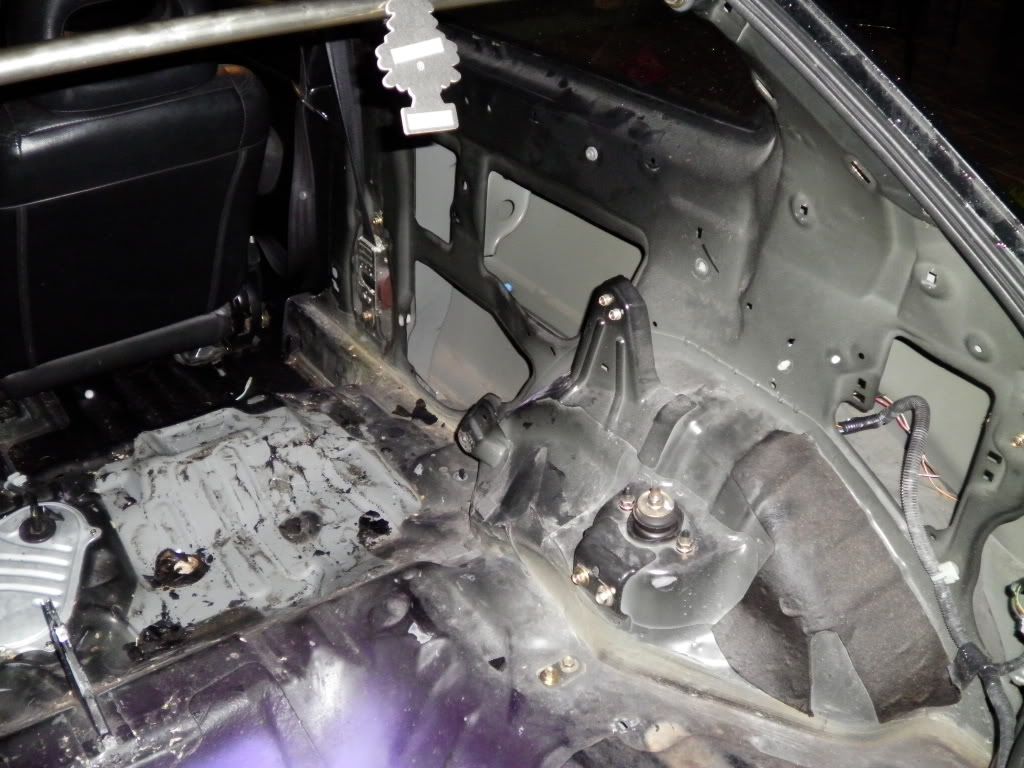 8/26/2010-Today i started taking the sound deadening out and put on a ctr front lip that i got with the car and a ctr front grill that i picked up and last but not least hooked up my new OEM fog lights (also took some new pics of the car the way it sits now.
SOUND DEADENING....
Used lots and lots of dry ice to get the sound deadening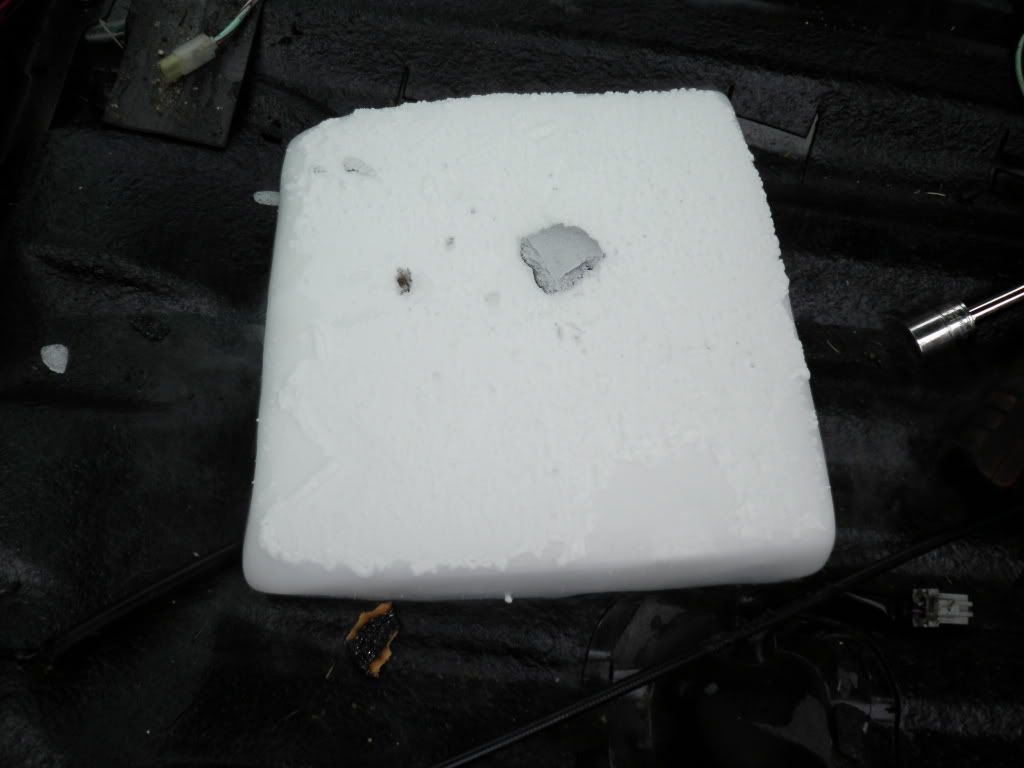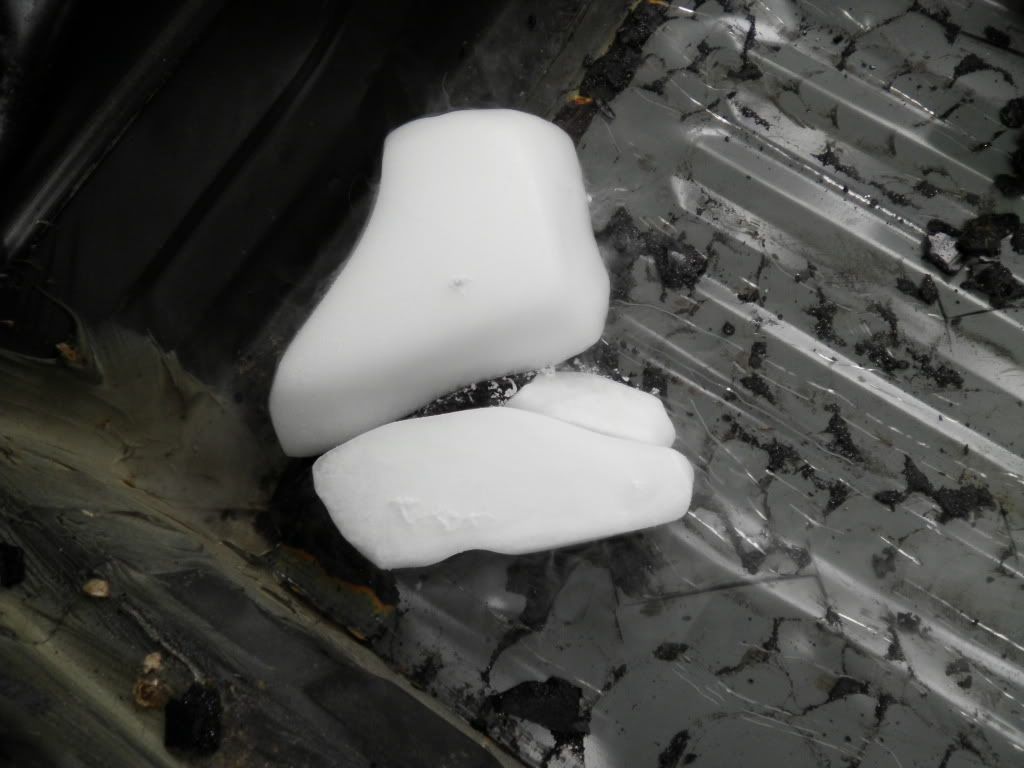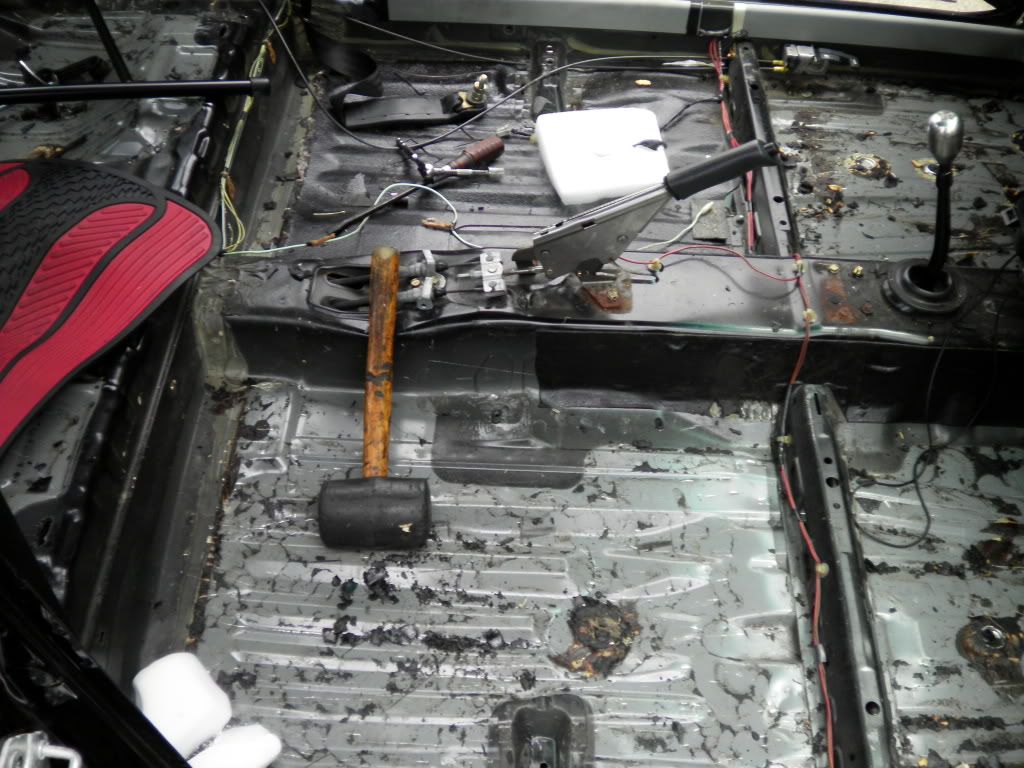 My new KNOCKOFF BRIDE seat :dancing: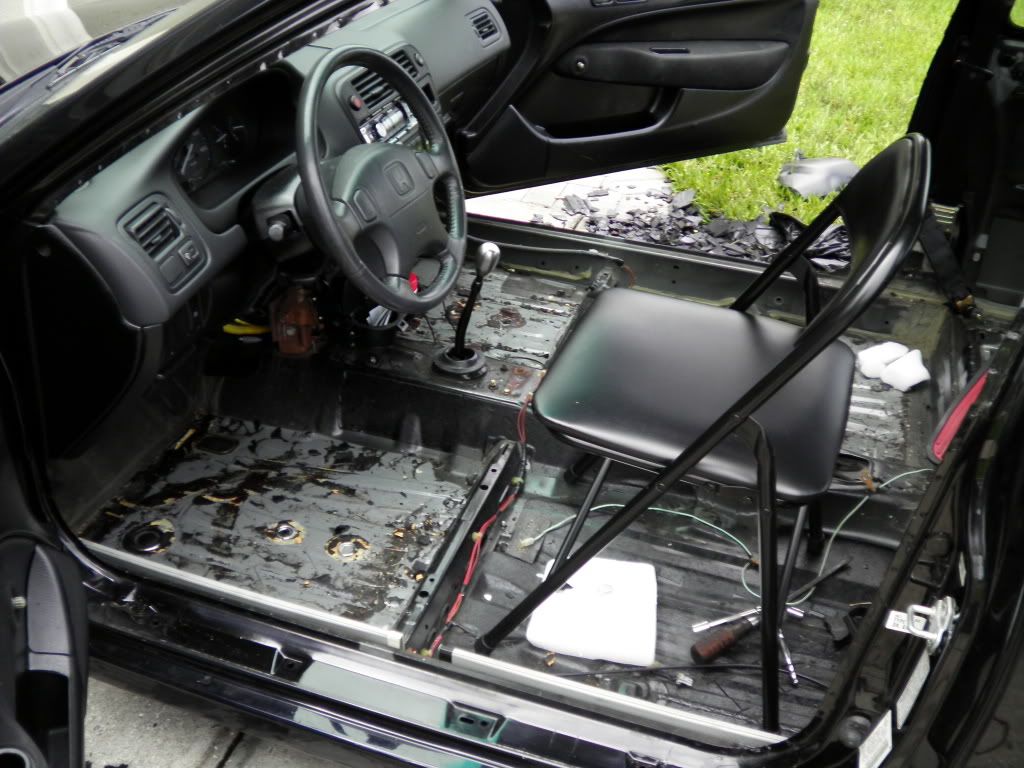 All the sound deadening I took out today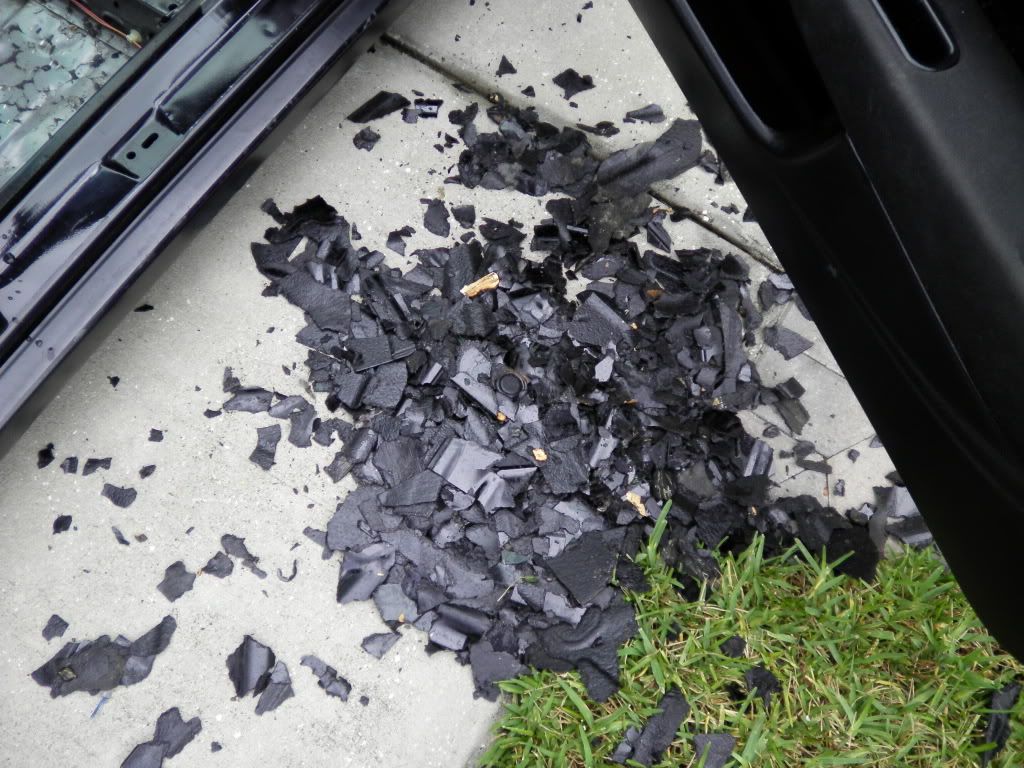 CTR LIP AND FOGGIES.....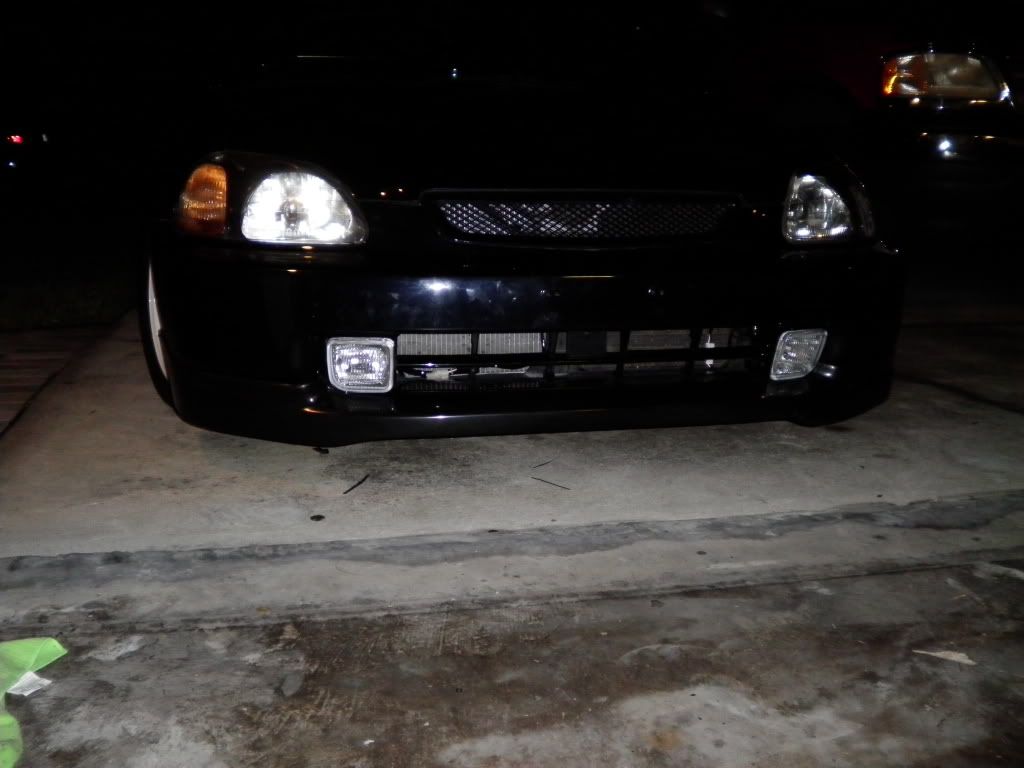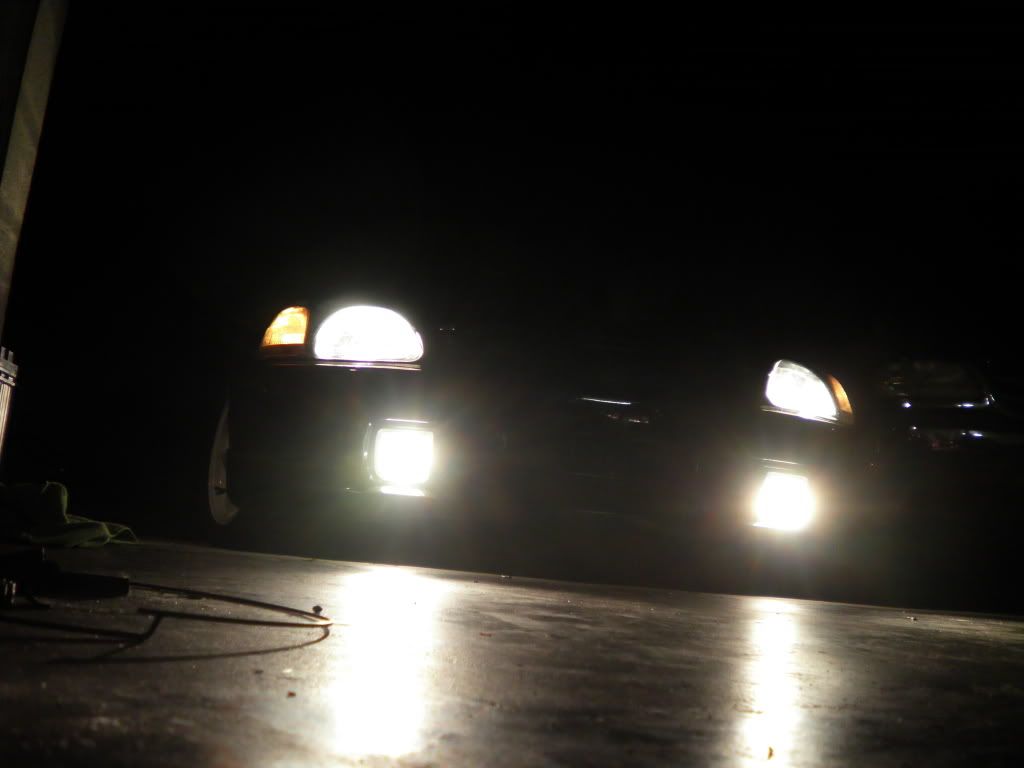 THE WAY THE CAR SITS TODAY.....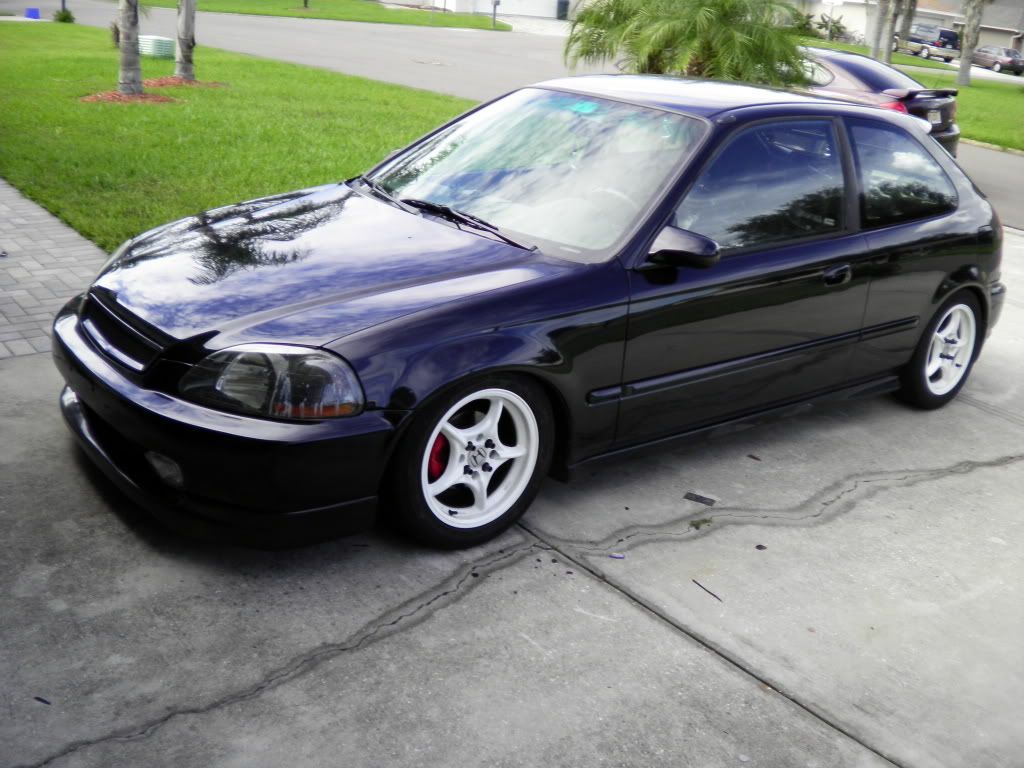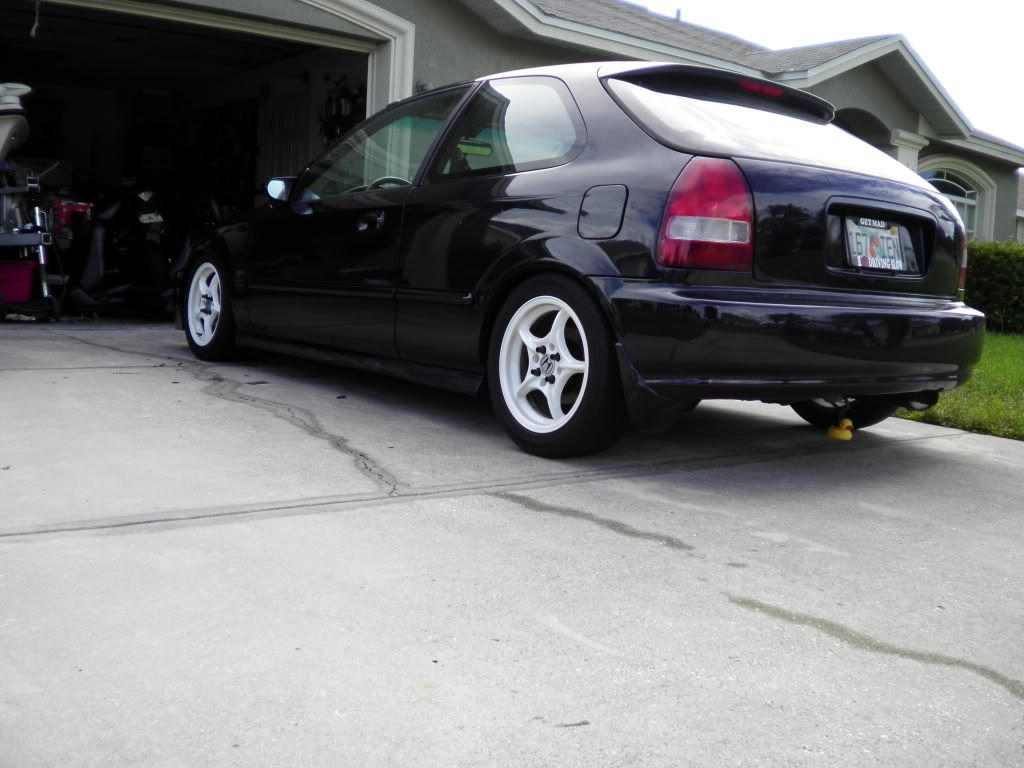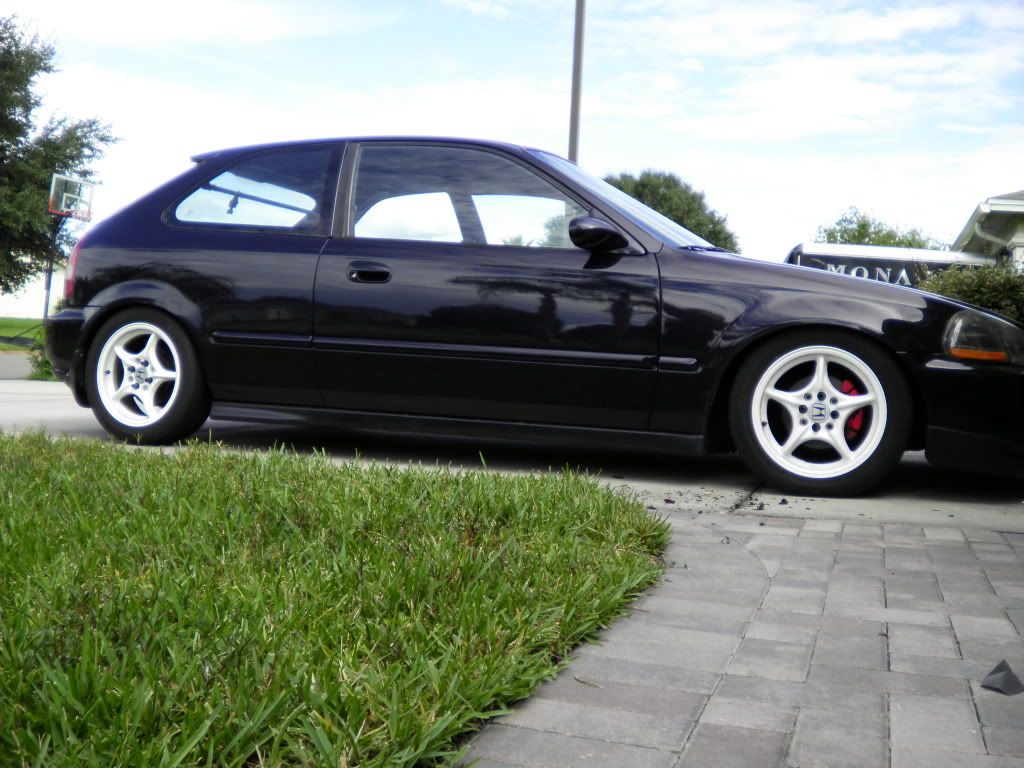 Thats all for today... Next on the list....
-Pull the dash and clean it up a little.
-Stripping the useless and heavy SRS out
-Finish stripping out the sound deadening