This isn't what you might think it is. I am not asking about utilizing the emergency brake during an autocross run... What I am actually asking about is how many of you noticed the tip of the handle/button of the emergency brake jabbing into your leg/knee during your events. With my seat in the proper position for my body size the tip of the handle and button of the e brake jabs directly into the lateral side of my knee joint and leaves a decent bruise. I am contemplating cutting up a neoprene drink can insulation thing and sewing it back together to slide over the handle possibly. Any one else know what i'm talking about/experience it? What have you done to combat the problem?
Here is a pic of my knee after 20 runs from the weekend.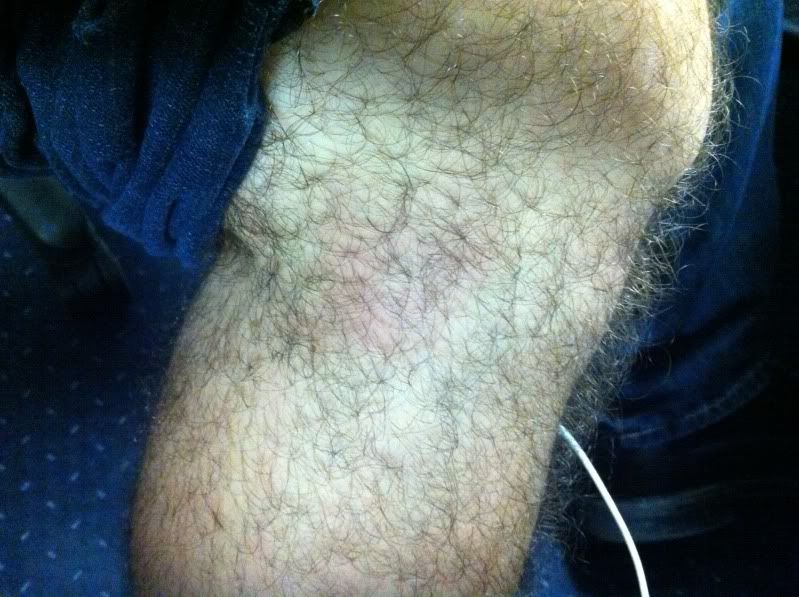 And yeah... I am a hairy SOB.